Description
ITEXPS is a progressive, full service IT organization committed to providing effective, accurate, and quality education, consultancy, staffing and IT services to our clients. We provide a wide range of services to our global clients at competitive rates, delivering solutions on time and within budget. Our headquarters is located at Schaumburg, IL, USA
Mission:We work to provide a better educational experience to our students, and increase our clients' competitiveness by supporting their IT Training, Staffing and Solutions needs, and financially reward our stakeholders.
Vision/Goals:Be the #1 trusted, and respected Training and Placement provider in the Chicago market, and expand our offerings to world-wide market.
Beliefs:
v Customers define our success
v Effective training is essential for talent development
v Technology is a strong vehicle for Business Strategy Implementation
v Talented staff produces quality products, and improve productivity for the business
v Educating today's Students, to build a stronger Tomorrow
v Education, Experience and Expertise - provides job security & rewards
Management courses:
1) PMI – Project Management guidelines and best practices.
2) PMI – ACP Agile Scrum, Lean, Kanban, and XP principles for Software development projects.
3) MS Project – WBS (Work Breakdown Structure), Creating Project Schedule, managing project tasks, resources and budget, and Gantt.
4) ITIL (Information Technology Infrastructure Library) framework for service selection, planning, delivery and support of IT services.
5) Business Analysis – Requirement gathering from stakeholders, creating functional documentation, performing gap analysis and providing sustainable solutions.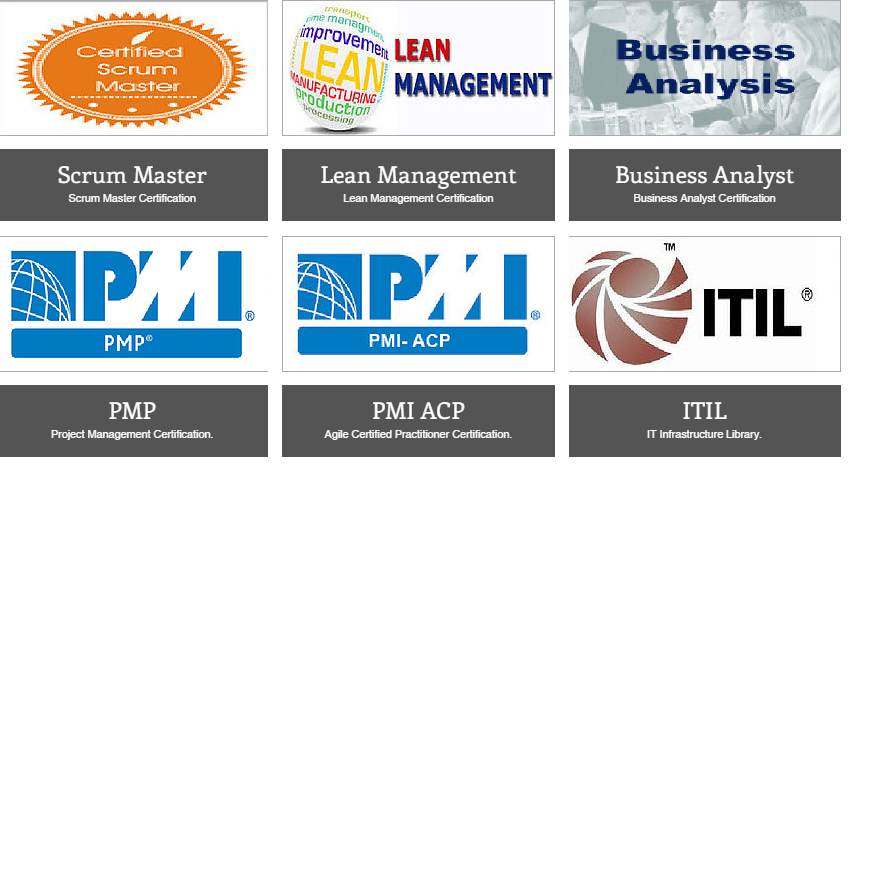 E-Commerce Development
In this program, students will have opportunities to learn E-commerce skills for creating and managing interactive end-to-end websites like Amazon, Netflix, eBay etc.
Courses are designed to give students a detail understanding of the business domain, including document requirements, design process flow for eCart Checkout, web security and administration.
This course includes, both basic and advanced Java concepts like database connectivity, various Java frameworks (Hibernate and spring), and OLAP & OLTP technology for a production quality built.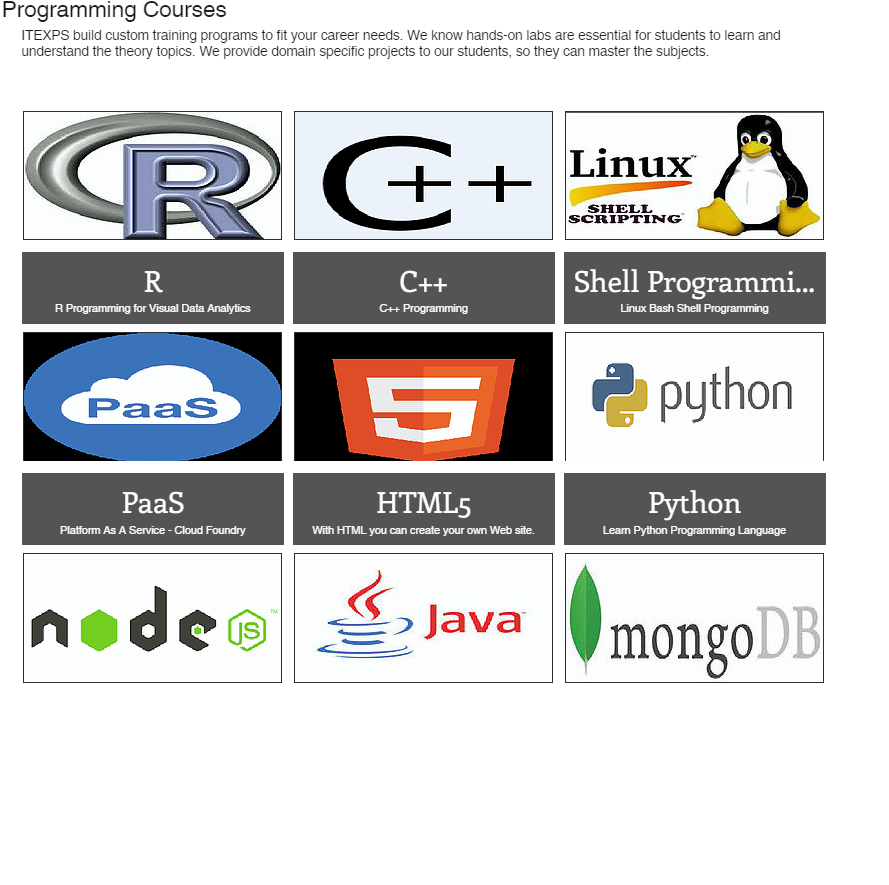 Database Administration
This program will prepare an individual in creating, manipulating and managing large databases, and data warehouse using tools & software to generate reports/metrics, take backup, monitor server health, forecasting, aggregating data and database security.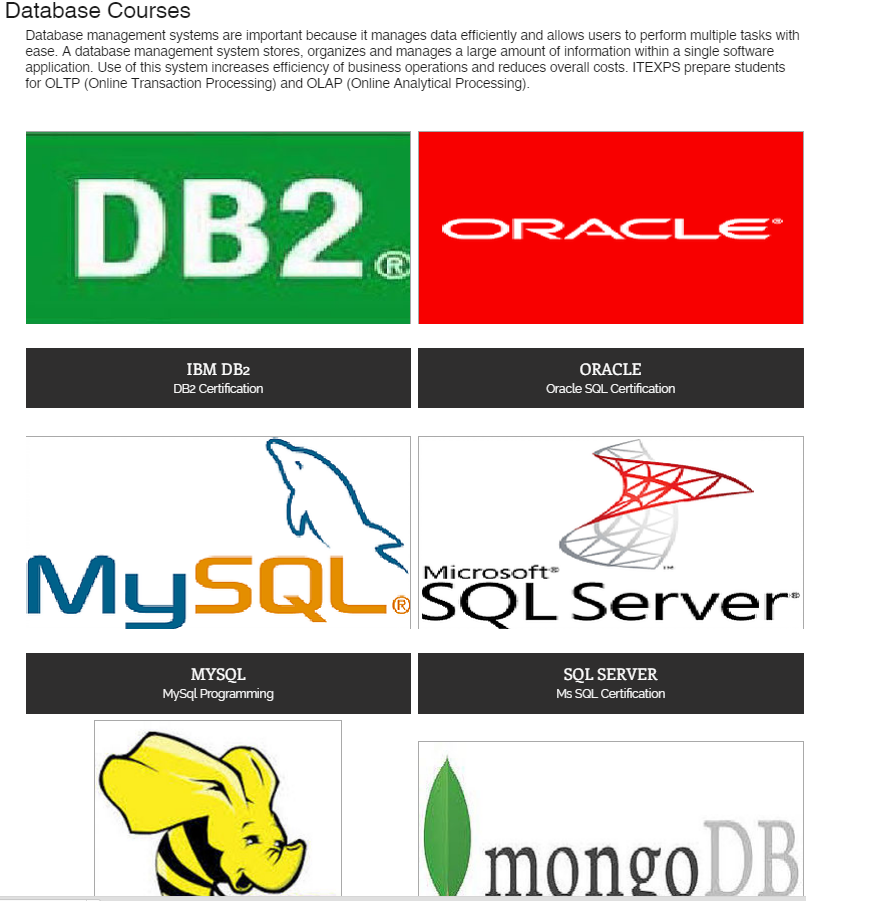 Quality Analysis
In this program, individuals will gain knowledge about essential Quality Engineering concepts and tools, including quality systems, quality strategies and tools, auditing, operation and product management, design and database concepts. The concepts and tools covered in this course are essential for successful Quality Engineering career.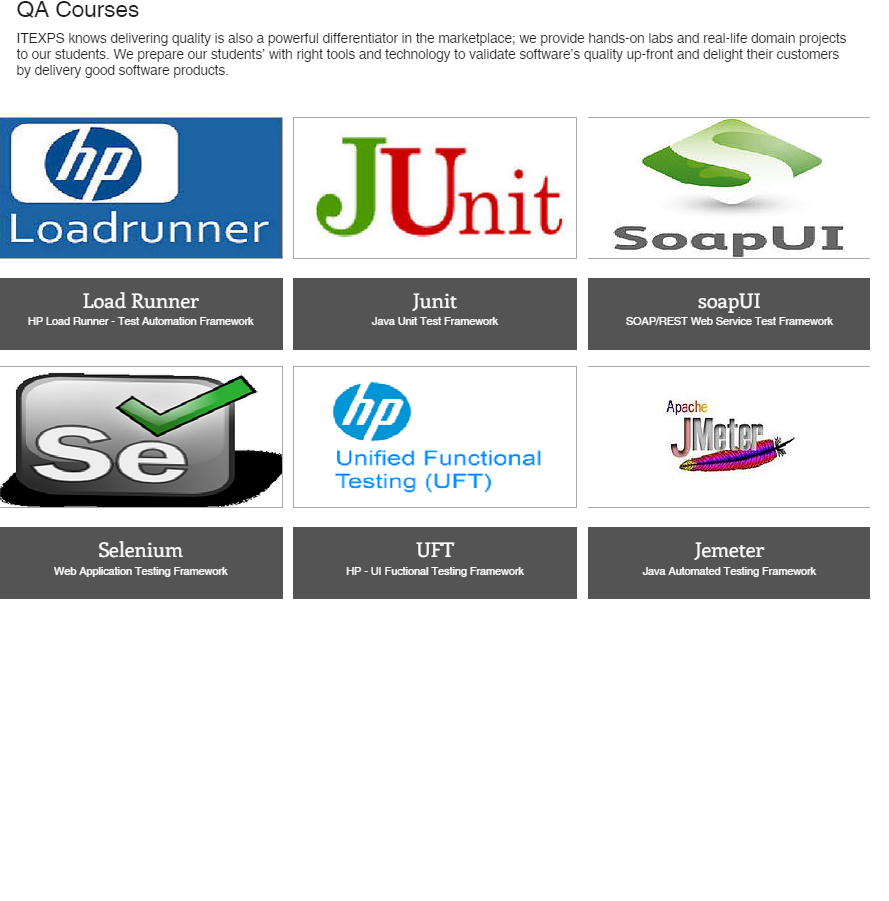 System Engineering
In this program, students will learn how to build a secure and reliable network. Students will learn various security measures, policy, and procedures. Program also covers windows server administration, virtualization VMware management, Linux administration, Cisco switches and router configuration.
Youth Programming
Teach Young students programming