About this Event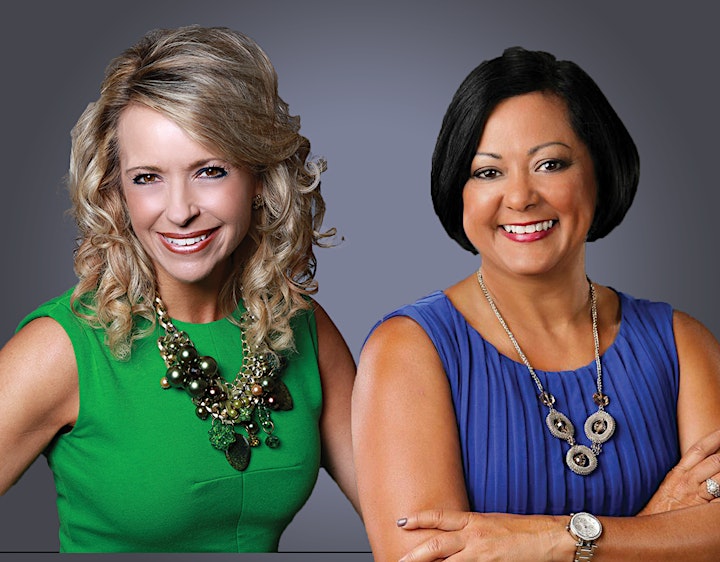 Presenting the Best YOU!
Ten tips for engaging, asserting and delivering yourself with confidence and effectiveness.
There is only one way to start off 2020 the right way. And that is with Debbie Lundberg, Author, Founder & Principal of Presenting Powerfully and Betsy Irizarry, CEO of HR CONTEMPO! Join us on January 16, 2020 from 4:30 p.m. - 7:00 p.m. at Bulla Gastropub in Tampa as we hear from two of Tampa Bay's most dynamic and successful women as they share strategies and ideas on what to do, and what to avoid, in positioning ideas, making choices and leading from your unique executive assistant position within your organization. Get ready for some provocative considerations and ways to engage (as well as when not to engage).
In addition to this dynamic presentation you will enjoy Tampa Bay's only organized networking event for administrative professionals. Light drinks and apps will be served at this trendy South Tampa gem inspired by the most popular tapas restaurants in Spain.
Debbie Lundberg is a best-selling author, MBA, Life Coach, Business/Leadership Coach, Corporate Trainer, USF Facilitator/Instructor, Speaker, Certified Image Consultant and TBBW Magazine Contributor. She is also a TBBJ BusinessWoman of the Year Distinguished Honoree. Debbie has a high energy, humorous and engaging manner that will have you tuning in and wanting more.
Betsy, Irizzary is the Chief Executive Officer of HR CONTEMPO, a bilingual boutique human resources and talent management firm with a novel approach to standard core business function. They focus on fresh strategies and aligning strategic vision to produce world class service and results. Betsy's energetic presentation style and rich information will leave you excited and ready to take action.
Are you following EA Direct Connect on all of our NEW and LATEST platforms?!
FB: https://www.facebook.com/groups/2163229550454571/
IG : https://www.instagram.com/eadirectconnect/
LI: https://www.linkedin.com/company/tbea/?viewAsMember=true
PLEASE NOTE: Seats are limited so please keep your RSVP current! Debbie and Betsy speaking to us alone previously has always sold out let along having this powerhouse together under one roof!
Bring resumes if you are looking for work and if your company is hiring bring the job description!
Free and easy parking garage.
There is NO fee for this event if your register prior to January 1, 2020.