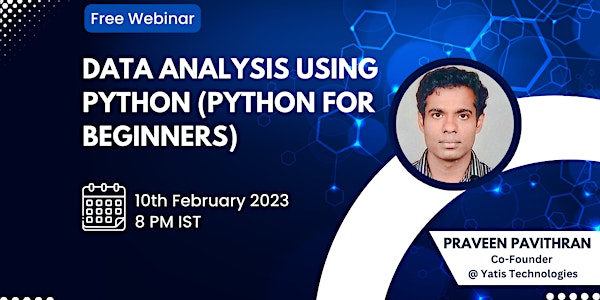 Python Data Analysis for Beginners - A Hands-on Webinar
This webinar is for beginners to learn Python for data analysis. It covers the basics of the language and its applications in data analysis.
About this event
Greetings from CloudxLab!
We are pleased to announce our upcoming Free Webinar on "Data Analysis Using Python (Python for Beginners)" by Praveen Pavithran Linkedin on Friday, 10 February at 8 PM IST.
REGISTER NOW : http://bit.ly/3GY81jq
The agenda for this webinar is:
Introduction to Data Analysis using Python
Data Analysis - Examples /Applications
The Certificate of Participation will be provided from CloudxLab to all the attendees.