Sales Have Ended
Registrations are closed
Thank you for interest in Pullman Railroad Days 2022! Advanced ticket sales have ended. Tickets are still available at the door. And visit us next month for the First Sunday Walking tours and the Lecture series. Visit https://www.pullmanil.org/ to learn more
Event Information
Location
Historic Pullman Foundation Exhibit Hall
11141 South Cottage Grove Avenue
Chicago, IL 60628
Sales Have Ended
Registrations are closed
Thank you for interest in Pullman Railroad Days 2022! Advanced ticket sales have ended. Tickets are still available at the door. And visit us next month for the First Sunday Walking tours and the Lecture series. Visit https://www.pullmanil.org/ to learn more
Celebrate Pullman Railroad Days: People, Progress & Innovation at Pullman National Monument on Saturday, May 14 and Sunday, May 15!
About this event

Historic Pullman Foundation invites you to join us for an exciting weekend-long celebration of another important Pullman story: railroad innovation and the people that drive it.
Celebrate the opening of "RAILROADERS: Jack Delano's Homefront Photography" in the Pullman Exhibit Hall, tour the historic Factory Site, Hotel Florence, the neighborhood, three historic rail cars and so much more! On Saturday we'll be featuring the Model A car club. On Sunday, join us for Bon French's Speaker Series event exploring Jack Delano's historic photographs.
NEW EVENT ADDITION: Through a virtual reality experience (hosted by our friends at Norfolk Southern), you'll be able to pop on a pair of VR goggles and see how advanced technology fuels America's freight railroads. Plus, using a locomotive simulator, learn what skills it takes to operate a railroad locomotive.
Become a Member of the Historic Pullman Foundation to receive a 10% discount on Pullman Railroad Days tickets and have exclusive access to HPF events, news and more all year long.
Tickets benefit Historic Pullman Foundation, the official nonprofit partner of Pullman National Monument.
Join us rain or shine; no refunds.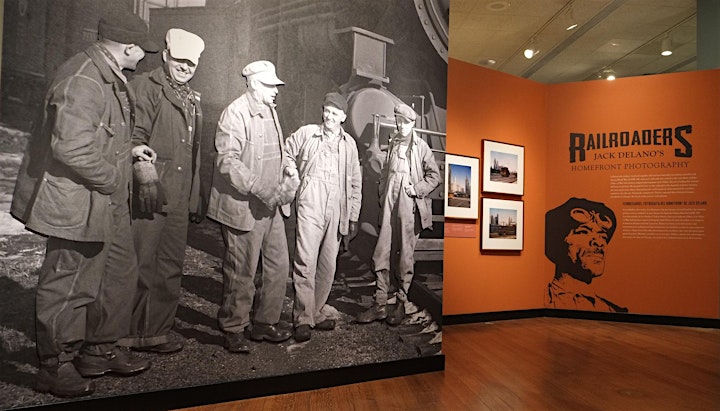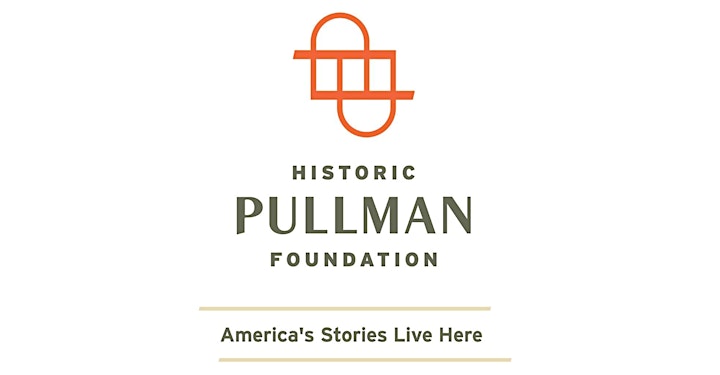 Your ticket includes:
Pullman Exhibit Hall: "RAILROADERS: Jack Delano's Homefront Photography" - 9:00 a.m. to 5:00 p.m.
Developed and curated by Chicago History Museum and Center for Railroad Photography & Art, these striking photographs explore the lives of 1940's rail workers.
Guided Tours of the Factory Site (ticketed) - 9:00 a.m. to 4:00 p.m.
Guided Tours of the Historic Pullman neighborhood (ticketed) - 9:00 a.m. to 4:00 p.m.
Tour the Hotel Florence (ticketed) - 10:00 a.m. to 4:00 p.m.
All tours and events are first-come/first-served and offered as capacity allows.
Sunday only: special Speaker Series kick-off event with Bon French - 4:00 p.m.
Learn about the lives and histories of the railroaders themselves with Bon French, author and advocate for the exhibit.
Reservation required
Advanced Adult tickets are $20, Adult Tickets at the door are $25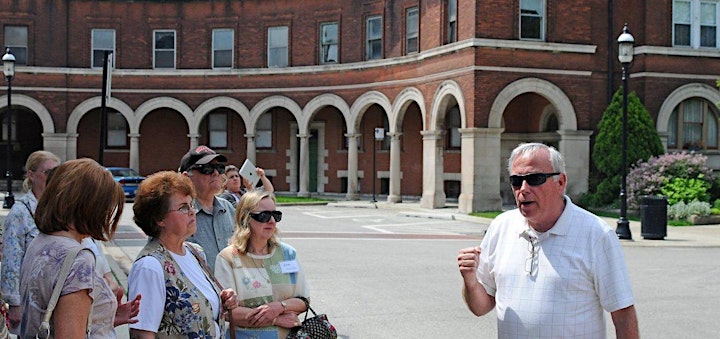 Other Activities Include
Pullman National Monument Visitors Center - 9:00 a.m. to 5:00 p.m.
Visitor Center has interactive and engaging exhibits, knowledgeable ranger staff and volunteers, and information on how to explore the rest of Pullman National Monument and partners.
Docent Led Tours of Historic Train Cars - 9:00 a.m. to 5:00 p.m.
Pullman passenger cars will be on display at the nearby 111th – Pullman, Metra Electric Station
New York Central 3
Pennsylvania Railroad Francis L. Suter
Louisville & Nashville Royal Street
Amtrak's George M. Pullman
Model A Car Club (Saturday only)
Programs hosted by Norfolk Southern and the National Park Service, food trucks from local restaurants, live music and more!

Learn more about Historic Pullman Foundation and how to support Pullman National Monument at www.pullmanil.org.
Location
Historic Pullman Foundation Exhibit Hall
11141 South Cottage Grove Avenue
Chicago, IL 60628
Refund policy