Description
Public Service Broadcasting:
Celebrating NASA's 60th Anniversary
7:30pm


General: $25 / Members: $20
Museum members can contact the Membership Office to receive a special discount code for $5 off the ticket price. Please email us at membership@intrepidmuseum.org or call us at 646-381-5030 to receive the discount code.
Join today.
Show starts at 8:00pm
Kick off the Intrepid Museum's annual Space & Science Festival with a special performance by London's Public Service Broadcasting. The sampling British band are back to perform tracks from their critically acclaimed album The Race for Space.
Public Service Broadcasting's unique audiovisual extravaganza highlights the glory days of the space race—from Sputnik and Gagarin to Armstrong's boots on the moon—through the band's eccentric mix of guitar-driven electronica, propulsive drumming and spoken-word samples culled from this rich period of modern history.
Come see them play and celebrate NASA's 60th anniversary!
Alcoholic beverages will be available for purchase, with valid photo ID.
"Kraftwerk-meets-Aphex Twin-meets-Daft Punk… suitable for a laser show at the local planetarium" - NPR
"Bombastically brilliant" - Clash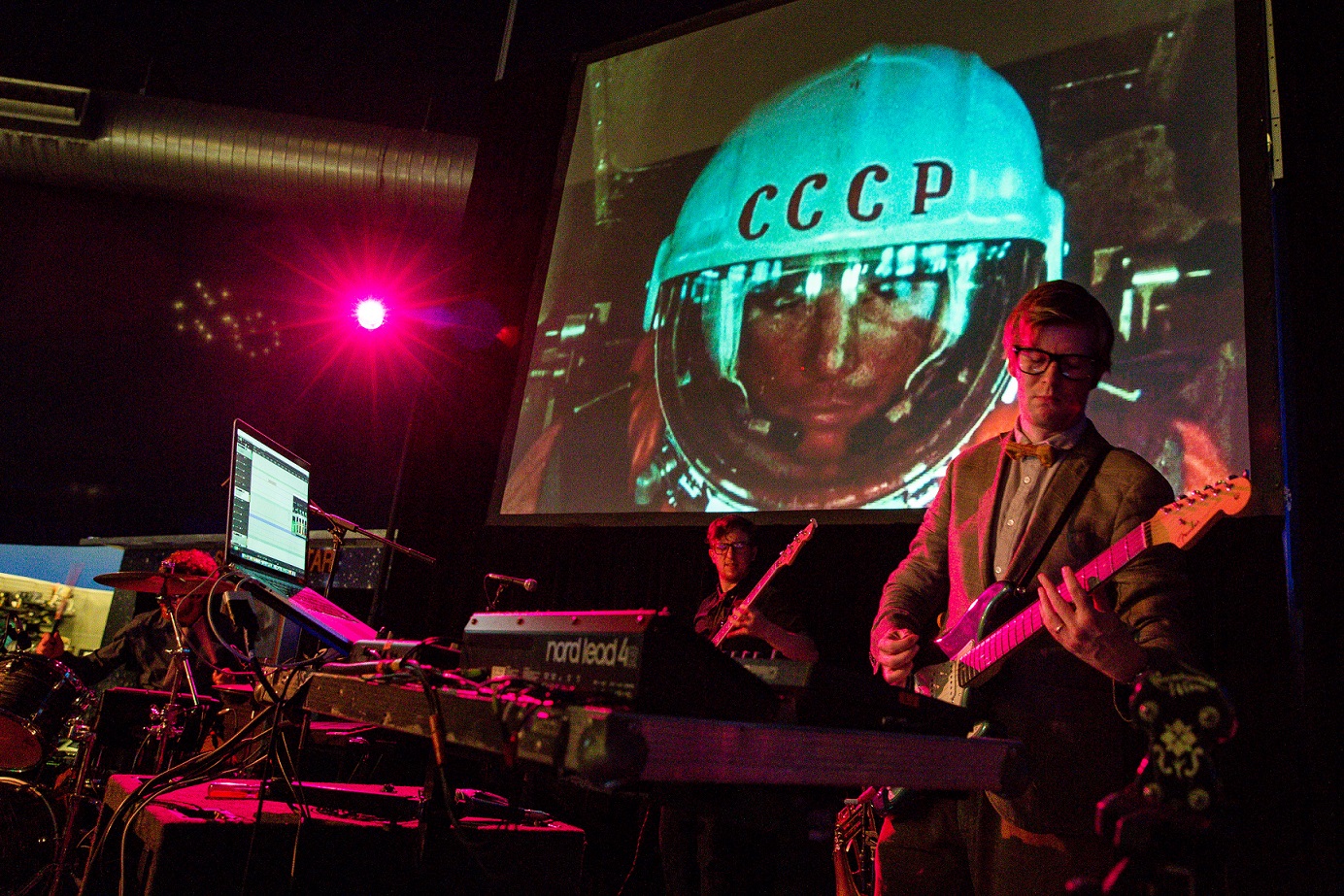 ABOUT THE BAND
Public Service Broadcasting is the corduroy-clad brainchild of London-based J.Willgoose, Esq. who, along with drumming companion Wrigglesworth and multi-instrumentalist JFAbraham, is on a quest to inform, educate and entertain audiences around the globe.
PSB weaves samples from old public information films, archival footage and propaganda material with live drums, guitar, banjo and electronics. Their songs revive the past using the music of the future—beaming history back at us through vintage TV sets and state-of-the-art video projection.
Tickets are non-refundable.
Photo by Eric Vitale Photography