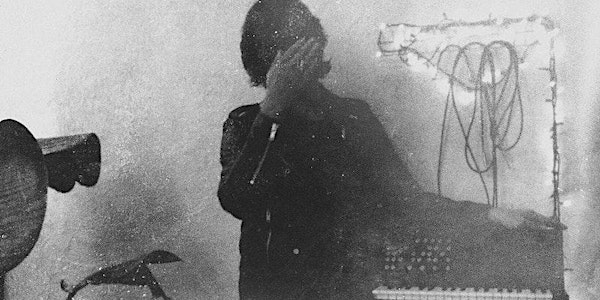 Public Memory, Christopher Tignor, Koleżanka
Performers
Public Memory
Christopher Tignor, Koleżanka
Location
Public Records
233 Butler Street
Brooklyn, NY 11217
Description
Public Memory, Christopher Tignor, Koleżanka at Public Records.
Public Memory

The dreamy electronic project of Robert Toher, Public Memory's dense collages of dub, Krautrock and trip-hop explore loss, dreams and shared nostalgia. On albums such as 2018's Demolition, Toher uses little more than otherworldly vocals, a Korg synthesizer, guitar and field recordings to craft hallucinatory tracks that sound like they could evaporate at any moment, yet leave a lasting impact.

Christopher Tignor

Christopher Tignor is a composer, violinist, lecturer, and software engineer. His emotionally charged scores and unique focus on live, performance-based electroacoustic practice has won acclaim within both the classical and experimental communities across 10 LPs on the Western Vinyl and New Albion record labels. He creates the live performance software he uses, shared freely. As a composer he has written and recorded work for ensembles including The Knights, A Far Cry string orchestra, and Brooklyn Rider string quartet, performing alongside them at premiere venues including Carnegie's Zankel Hall. As a string arranger he has worked with Helios, Jefre Cantu-Ledesma, John Congleton, This Will Destroy You, Meshell Ndegeocello, and several other artists at the boundaries of popular music.

Koleżanka

Kristina Moore writes songs about the anti-place, a state of being understood by truckers, deckhands, flight attendants, and touring musicians. An in-between existence where home becomes blurry, and improvised routines provide temporary comfort. That liminal experience was only exasperated when Moore relocated to New York and then immediately hit the road, spending every weeknight in a different club around the country, her bags still unpacked and her world in stasis.

Koleżanka's debut album, Place Is, distills the experiences of a lifetime into sound. These songs could easily soundtrack a late night drive through the Phoenix desert, cacti and the pupils of wildlife illuminated under the yellow glow of headlights.