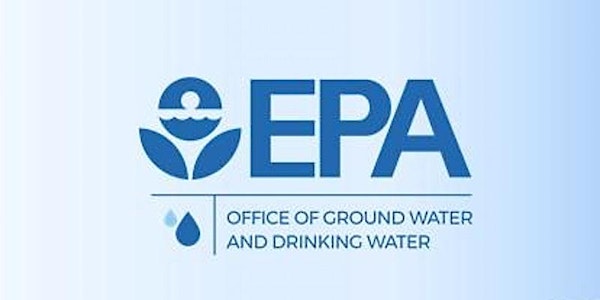 Public Meetings on EJ Considerations for the Development of the LCRI
Public Meetings on Environmental Justice Considerations for the Development of the Proposed Lead and Copper Rule Improvements (LCRI)
About this event
EPA invites the public to participate in two identical virtual public meetings related to environmental justice and the development of the proposed Lead and Copper Rule Improvements (LCRI) on October 25, 2022 (1:00 pm to 4:00 pm, EDT) and November 1, 2022 (5:00 pm to 8:00 pm, EDT). Registration is required.
These sessions will provide opportunities for EPA to share information about the upcoming LCRI rulemaking and for individuals to offer input on environmental justice considerations related to the rule. We encourage the public to share thoughts on how to equitably address lead in drinking water issues in their communities.
If you have questions about registering for a meeting or need help joining, please email LCRIMeetingSupport@cadmusgroup.com. If you have additional questions about the meetings, please email LCRI@epa.gov.
For information on electronic access or accommodations for individuals with disabilities or other requested assistance (e.g., language translation), please contact Zaineb Alattar at (202) 564-9458, email LCRI@epa.gov, or indicate this as a part of registration. If possible, please allow at least five business days prior to the meeting to give EPA time to process your request.
EPA is also accepting written public comments submitted to the public docket. You can submit your comments, identified by Docket ID No. EPA-HQ-OW-2022-0801 at https://www.regulations.gov.
More information is available at: https://www.epa.gov/ground-water-and-drinking-water/lead-and-copper-rule-improvements.