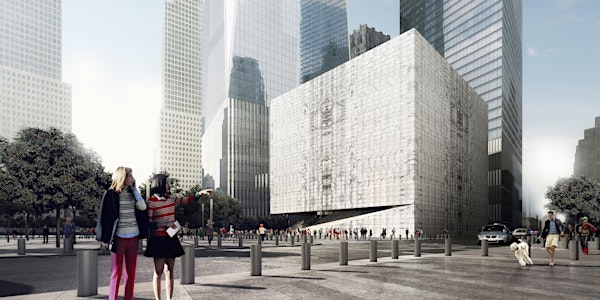 Projects in Planning: The Ronald O. Perelman Center for the Performing Arts
When and where
Location
SVA Theatre 333 West 23rd Street New York, NY 10011
Description
Open House New York invites you to a design presentation and construction update on The Ronald O. Perelman Center for the Performing Arts at the World Trade Center with Joshua Ramus, Principal, REX Architecture, and Maggie Boepple, President and Director, The Ronald O. Perelman Center for the Performing Arts.
Scheduled to open in 2021, the Perelman Center will be a one-of-a-kind multidisciplinary performing arts center, offering innovative design and technological opportunities to help foster boundary-pushing work in theater, dance, music, film and contemporary and chamber opera.
Designed to respectfully embrace memory and celebrate rebirth as the final piece of the World Trade Center Master Plan, the Perelman Center's 115,000 square foot 'Mystery Box' shrouds a dynamic workhorse interior that includes three highly flexible performance spaces and an artist rehearsal space, as well as a restaurant, café, and a full array of backstage facilities. The 138-foot-tall cubed-shaped building, with a grand outdoor staircase carved into one corner, will be clad in translucent marble laminated with glass. During the day, the facade will allow in light, while at night, it will dissolve to emit a warm, amber glow, creating a beacon at the heart of the World Trade Center plaza.
Projects in Planning is an ongoing series of presentations that explore a single project in its early stages of development, to help deepen public understanding of how major projects in New York City are designed and built.
AIA CES: 2 LU | HSW
Doors open at 6:30 pm
Talk begins at 7:00 pm
REGISTRATION
Reservations are required as space is limited.
OHNY Members
Registration for OHNY members will begin on April 30; members may reserve for themselves and one guest. Admission is free for members, $10 for members' guests. Not a member? Join today!
General Admission
Registration for the general public will begin on May 6. Tickets for the general public are $10.
Tickets are non-refundable. Should you not be able to attend, the full price of unused tickets may be treated as a donation to Open House New York and is tax-deductible to the extent allowed by law.
SVA Theatre is ADA compliant and provides assisted listening devices for the hearing impaired. For more information, please contact info@ohny.org or 212-991-6470 at least 72 hours before the event.
Image: Luxigon