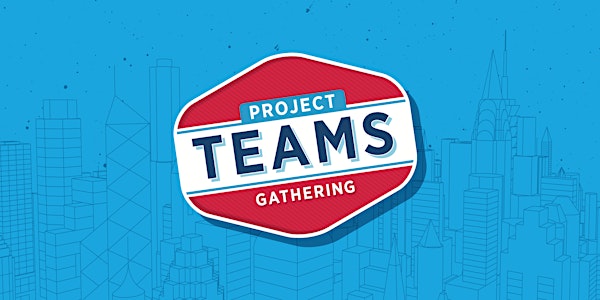 Project Teams Gathering - October 2020
The Project Teams Gathering (PTG) is where the OpenStack Foundation technical teams meet to work on the next release.
Date and time
Starts on Monday, October 26, 2020 · 6am PDT
About this event
The Project Teams Gathering (PTG) is an event organized by the OpenStack Foundation. It provides meeting facilities allowing the various OSF project teams (user workgroups, development teams, operators, SIGs) to meet in-person, exchange and get work done in a productive setting. It lets those various groups discuss their priorities for the upcoming cycle, assign work items, iterate quickly on solutions for complex problems, and make fast progress on critical issues. The co-location of those various meetings, combined with the dynamic scheduling of the event, make it easy to get specific people in the same room to discuss a specific topic, or participate in multiple team meetings. Evenings allow for relationship building and problem sharing.
The October Project Teams Gathering is going virtual since it is critical to producing the next release. The virtual event will be held from Monday, October 26 to Friday, October 30.
Continue to check this page for event updates and if you have any questions, please email ptg@openstack.org.
About the organizer
OpenStack is the de-facto standard for private clouds and is also available as a service via dozens of public cloud providers around the world.
At its core, OpenStack is an open source integration engine that provides APIs to orchestrate bare metal, virtual machine and container resources on a single network. The same OpenStack code powers a global network of public and private clouds, backed by the largest ecosystem of technology providers, to enable cost savings, control and portability.
OpenStack is a global community of more than 85,000 individuals across 180 countries supported by the OpenStack Foundation, which facilitates the development of many innovative projects in the open infrastructure space. The community delivers two software releases each year, which are Apache 2 licensed and productized by a large ecosystem of technology vendors in our Marketplace.
For more information and to join the community, visit www.OpenStack.org.