Description
OSC2's FUTURE OF FOOD presents...
PROJECT DRAWDOWN: ONE YEAR AND COUNTING
with Paul Hawken, Sheryl O'Loughlin, and Ahmed Rahim
*** THIS EVENT IS SOLD OUT***
No industry has a bigger impact on climate change than agriculture and food, both as a source of the problem and as a solution. – Paul Hawken

Join us on May 10 for our next installment of Future of Food with the progressive climate author/activist Paul Hawken, and two visionary leaders of the natural products industry, Sheryl O'Loughlin, CEO of REBBL, and Ahmed Rahim, CEO of Numi Tea / CoFounder of OSC2. Paul Hawken & the Project Drawdown team have been advisors and contributors to the Climate Collaborative, a project of OSC2 and SFTA, which now maintains over 200 participating companies who collectively logged 800+ climate action commitments since launching at Expo West last year.

The evening will feature an inspiring keynote by Paul Hawken, featuring updates and lessons learned since Project Drawdown's 2017 launch, as well as a candid conversation with Paul, Ahmed, and Sheryl exploring the implications for mission-driven natural products companies and their leaders.

The program, led by Lara Dickinson, CoFounder and Executive Director of OSC2, will begin with the latest news from the Climate Collaborative, a community of businesses joining forces to create pathways to action, to connect companies to resources, and to work together to create climate beneficial solutions.

Featuring
Paul Hawken, Executive Director of Project Drawdown
Sheryl O'Loughlin, CEO of REBBL, and former CEO of Plum Organics and Clif Bar
Ahmed Rahim, CEO, Numi Tea and CoFounder of OSC2

Schedule of Events
6:30pm Doors & Elbow Rubbing
7:00pm Program Begins
8:30pm Program Ends
9:00pm Event Ends
Tickets
$20 - General Admission Seating - SOLD OUT
Location
David Brower Center
2150 Allston Way, Berkeley, CA 94704 MAP
OSC2'S FUTURE OF FOOD IS POWERED IN PART BY THE GENEROUS SUPPORT OF:

New Resource Bank is a triple-bottom-line bank serving values-driven businesses and nonprofits that are building a more sustainable world. We see money as an agent of positive social, environmental and economic change and believe banking can transform the economy into one that serves all people and the planet. We put deposits to work for good by lending to organizations that benefit our communities and preserve our planet.

To Sensiba San Filippo, knowledge is the effective and appropriate application of experience, training, and instinct. They build it, use it, share it, and ultimately, help you benefit from it by tailoring its knowledge from all relevant disciplines within the firm to your company's needs. In today's marketplace, only a business armed with current, relevant and multi-faceted financial knowledge can make the critical decisions that will determine whether it succumbs, survives, or succeeds. SSF will help you obtain that knowledge.

To bring you the most effective, useable knowledge, our service teams are organized by industry with specialty focus groups. Each group is tasked with not only knowing the economic, regulatory and environmental factors affecting the industries we serve, but in applying this knowledge to you in a timely manner.

SSF's focused and integrated service team efforts provide the value your business deserves and the knowledge your business needs to succeed in today's changing marketplace.

The David Brower Center provides a home for the environmental movement by advocating for the beauty, diversity and ecological integrity of Earth. The Brower Center accomplishes this mission through a distinctive combination of permanent infrastructure and ongoing programs in a unique institution that Informs the public about the environmental challenges we face and the bold actions we must take if ours is to remain a living planet; Inspires people to recognize their own power and responsibility to act on behalf of the Earth; and Connects individuals and organizations dedicated to social equity and ecological sustainability.
The Brower Center fulfills these commitments through three core programs:
Art and Education - The Brower Center offers museum-quality exhibitions and public programs that serve to educate audiences about a wide range of environmental issues and foster a more engaged citizenry.
Resident Organizations - the Center houses 30+ nonprofits and social enterprises and provides capacity building and networking opportunities.
Conference Center - the Brower Center hosts more than 300 events every year for nonprofit organizations and private businesses, and strengthening the green event industry by requiring clients to abide by low-waste, green principles.
Together these programs bring over 50,000 people to the Brower Center each year and draw nonprofit organizations, social entrepreneurs, artists, activists, and the general public to engage in creative dialogue and action.
For more about the Brower Center visit: www.browercenter.org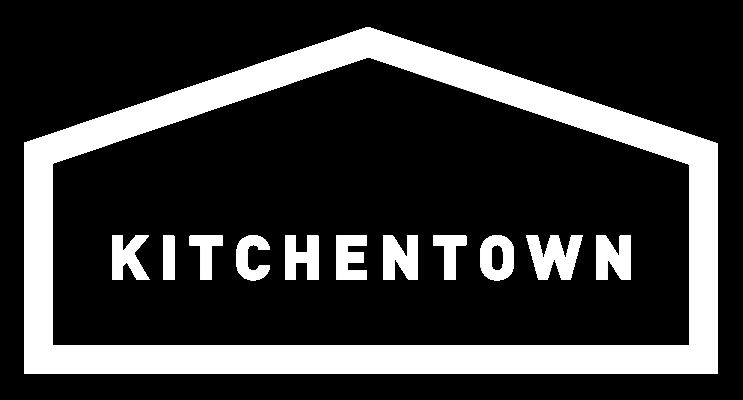 About the Speakers
Lara Dickinson - CoFounder & Executive Director, OSC2; Founder, Pluot Consulting
Lara co-founded OSC2 (One Step Closer to an Organic Sustainable Community), to work with mission drive leaders toward regenerative food and agriculture solutions. In this capacity, she launched the Compostable Packaging Collaborative, the Climate Collaborative and Climate Day for the Natural Foods industry. She also runs Pluot Consulting where she deploys her 20 plus years of natural products experience to work on executive level marketing, sales, and strategic planning with some of the most mission driven food companies in the world.
Lara was the CEO of LightFull Foods, VP Marketing & Retail sales at Numi Organic Tea, and VP of Marketing at the Balance Bar Company leading up to it's acquisition by a major CPG company.
Lara received an MBA from Cornell, a BS in Finance from the University of Southern California and completed graduate work at Oxford. She lives in Piedmont, CA with her husband, three young children and 10 chickens.
Paul Hawken - Executive Director, Project Drawdown
Paul is an author and activist. He has founded successful, ecologically-conscious businesses, and consulted with heads of state and CEOs on economic development, industrial ecology, and environmental policy. He has written seven books including four national bestsellers: The Next Economy, Growing a Business, and The Ecology of Commerce, and Blessed Unrest. The Ecology of Commerce was voted as the #1 college text on business and the environment by professors in 67 business schools. Natural Capitalism: Creating the Next Industrial Revolution, co-authored with Amory Lovins, has been referred to by several heads of state including President Bill Clinton who called it one of the most important books in the world at that time. He has served on the board of many environmental organizations including Center for Plant Conservation, Shelburne Farms, Trust for Public Land, Conservation International, and National Audubon Society.
Sheryl O'Loughlin - CEO, REBBL

Sheryl O'Loughlin joined REBBL, Inc.—the first plant-based, super herb adaptogen beverage company—as CEO in July 2015. REBBL was recently awarded BevNet's prestigious "Best Functional Beverage 2015".
Sheryl is leading the team to develop a new category of beverages that uses ancient wisdom confirmed by science to help modern-day, busy people adapt to stress. She upholds REBBL's vision of respecting human dignity through its focus on a sustainable and just supply chain and through its partnership with Not for Sale, a non-profit dedicated to eliminating human trafficking.
Sheryl co-founded and served as CEO for Plum, Inc., a healthy, organic food company nourishing kids "from the high chair to the lunch box." She cultivated a culture around nurturing the human spirit and helping kids develop a lifetime love of healthy eating. She raised $30M in capital in three years and led the acquisition of two small brands. In 2013, Plum was successfully sold to Campbell Soup Company.
When she served as the CEO of Clif Bar and Company, Sheryl doubled its gross revenue, from $100M in 2004 to $200M in 2007, and operationalized its sustainability principles. She also led the concept development and introduction of Luna, the first Whole Nutrition Bar for Women, transforming the energy bar category from men-only to 50% women consumers.
Following her time at Plum, Sheryl was the Executive Director of the Center for Entrepreneurial Studies at the Stanford Graduate School of Business.
Sheryl is a faculty member at Sonoma State University, where she teaches entrepreneurship and provides career advice to hundreds of current and aspiring entrepreneurs and other professionals. She is a founding faculty member of The Food Business School, part of Culinary Institute of America. Sheryl has served on the boards of multiple entrepreneurial and high-growth companies, including Zukes Inc. (successfully sold in 2013) and Garden Protein International Inc. (successfully sold in 2014). Her current board membership includes for-profits like Sugar Bowl Bakery, and non-profits such as the American Sustainable Business Council. Sheryl speaks regularly to groups such as the Financial Women's Association, the Social Venture Network, the Commonwealth Club, companies like the Clorox Company, and numerous universities.
Sheryl earned her Bachelor of Business Administration from the Ross School of Business at the University of Michigan and her Masters of Business Administration from the Kellogg School of Management at Northwestern University. Sheryl lives in Santa Rosa with her husband, Patrick, and her two sons.
Ahmed Rahim - CEO, Numi Tea; CoFounder of OSC2
Ahmed Rahim is the Co-Founder, CEO and Chief Alchemist behind Numi Organic Tea, the largest premium, organic, Fair Trade Certified tea company in North America. Ahmed is responsible for all of the unique Numi blends and products the company introduces to the marketplace. He started the company in 1999 in Oakland, California with his sister, Reem Rahim Hassani.
At Numi, Ahmed travels to remote regions of the world seeking unique herbs and teas unknown in the United States, building partnerships with farmers and their communities. Numi has proudly benefited the farming community by increasing wages, sponsoring schools, hospitals, community centers, road construction and other needs to improve living standards in farming communities.
Ahmed and his sister Reem have been evolving their vision for Numi through the Numi Foundation, with initiatives that focus on local and global programs, acknowledging and addressing the challenges within their farming communities and in their backyard of Oakland, CA; from education to health and nutrition. Numi Foundation's Together for H2OPE project is providing clean safe drinking water to farming communities across the globe.
Ahmed co-founded OSC2, One Step Closer to an Organic Sustainable Community, a national community of sustainable natural products CEOs and business leaders. OSC2 strives to leave earth and humanity in better condition than we found it by inspiring natural products leaders to work in innovative and collaborative ways toward positive change. The group addresses the toughest sustainability problems facing our industry and our planet by building new regenerative business models and agricultural systems
Ahmed sits on various for-profit and non-profit boards enhancing their growth and sustainability goals. Ahmed's core goal is to be in service to those focused on caring for their community and creating positive change for our environment.
Paul Hawken (Keynote)

Project Drawdown

Executive Director

Lara Dickinson

OSC2

CoFounder and Executive Director

Sheryl O'Loughlin

REBBL

CEO

Ahmed Rahim

Numi Tea

CoFounder & CEO