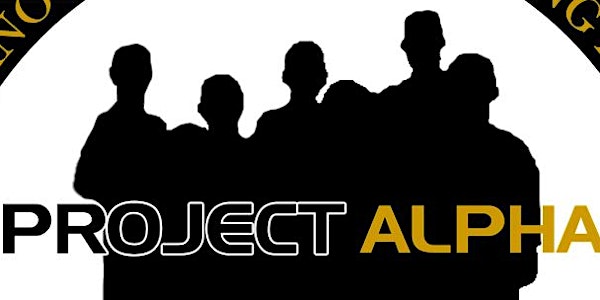 Project Alpha 2023
Project Alpha is a set of educational seminars for adolescent males conducted collaboratively by Alpha Phi Alpha and the March of Dimes
By Alpha Phi Alpha Greenville Foundation
Date and time
Saturday, July 8 · 9am - 1pm EDT
Location
Salvation Army Ray and Joan Kroc Center 424 Westfield Street Greenville, SC 29601
About this event
Project Alpha is a set of educational seminars for adolescent males conducted collaboratively by Alpha Phi Alpha Fraternity, Inc. and the March of Dimes. First developed in 1980, the program's goal is to assist young men with making responsible life decisions. The program will have several speakers on various topics related to male life experiences.
There is an emphasis placed on the notion many life decisions have consequences, and they should be aware of those consequences. Parents and young adult males between 10-17 can attend and register online by July 8, 2023. All attendees must have parental consent because of the frank nature of the discussions and the topics discussed. Online registration participants should bring their tickets to the event. Register by June 30 in order to receive a T-Shirt
For more information about the Project Alpha agenda, you can contact the Program Chairman, Chuck Ford, at (864) 325-2809 or send an email to contact@alphagreenville.org.
About the organizer
www.alphagreenville.org

Established in 2012 as a public 501c3 non-profit, tax-exempted organization, our mission is to aid the poor and disadvantage and help them toward a life of self-sufficiency. Our programs address teenage pregnancy prevention, college preparation & awareness, educational scholarships, youth leadership development and other similar programs.  We serve the Upstate area of South Carolina, and are affiliated with the Gamma Gamma Lambda Chapter of ΑΦΑ in Greenville, South Carolina.