Join us for an evening of experimenting with the following substrates — Ampersand Pastelbord, LaCarte and UArt
About this event
This is a hands-on experience for the first 60 members to sign up by December 1, 2021. Members and guests that miss the cut may still join the meeting.
In this month's program, we will have three different artists talking about their favorite substrates. The first 60 members of SPS to sign up will receive a free sample packet. Preston King will be talking about UArt paper, Debbie Anderson will be covering La Carte Pastel Cards and Marsha Savage will discuss Ampersand Pastelbord. Each artist will share their work and a brief synopsis of their process. Micah Goguen will lead a mini exercise using each of the substrates provided.
Each sampler mail out will include:
Ampersand Pastelbord
La Carte pastel paper
UArt paper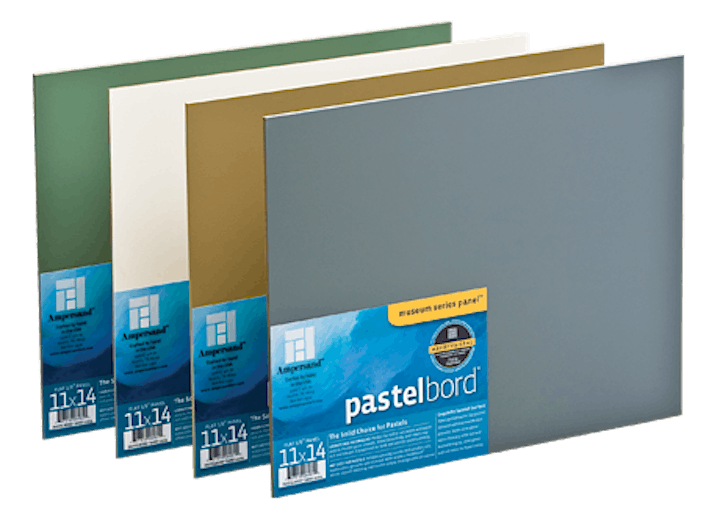 pastelbord
Marble-dust tooth holds more layers than pastel paper
Holds artwork still eliminating excessive pastel dust collecting inside the frame
Available in white, gray, sand, and green tones
Not just for pastels — works great with charcoal, conte crayon, colored pencils, watercolor pencils, ink and acrylics.
Pastelbord is a clay and gesso coated hardboard panel with a granular marble dust finish comparable to a sanded pastel paper except more durable and more versatile. The coating is pH neutral and non-yellowing, making it a truly permanent museum quality surface.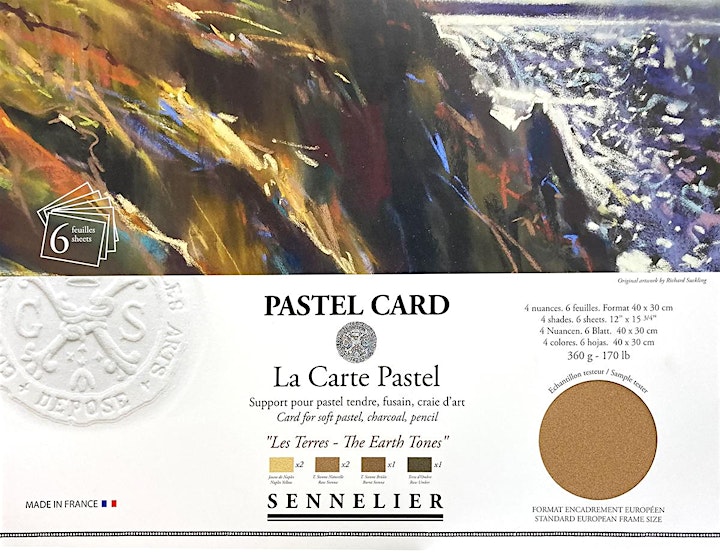 The sumptuous surface is very uniform and wonderfully abrasive, promoting excellent pigment adhesion without requiring a lot of pastel for coverage. La Carte has a soft 'touch' when compared to other sanded pastel papers, but still holds many layers of pastel. The supple surface has a varied intonation that shows off the rich colors and provides a receptive visual background to the artists' eye.
The binder used to produce the surface will dissolve in water, so care must be taken to keep it dry.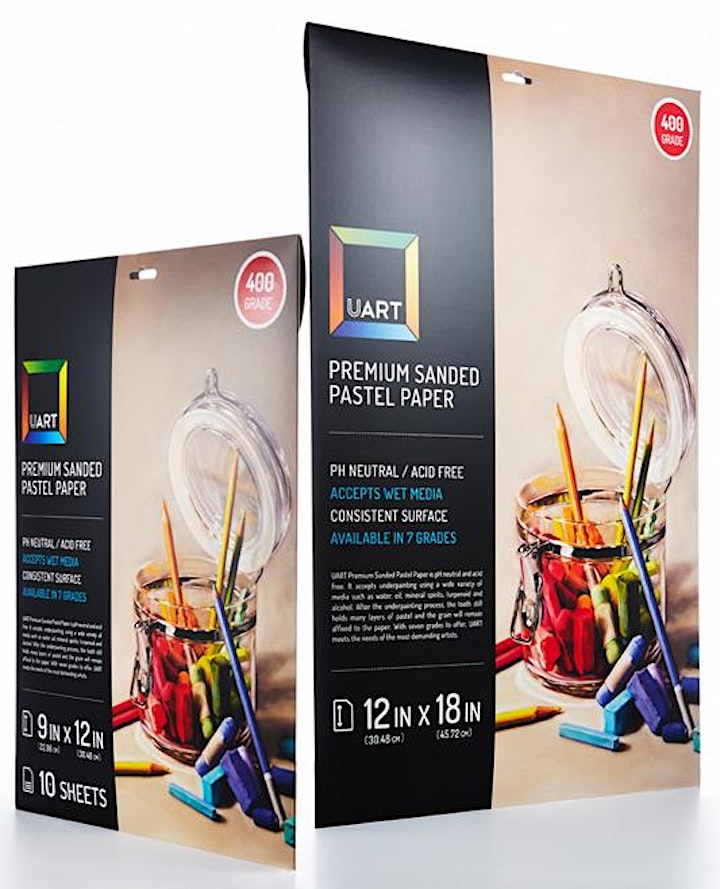 UART
Origin: Germany
Colors: 2
Weight: 300gsm
UART Pastel paper is the choice of many professional pastel artists where consistency of surface is needed and variety of surface texture is desired. UART is pH Neutral and Acid Free. UART original in the sand color is available in six grades ranging from 280 grit (coarse) to 800 grit (finest) for a super fine detail pastel surface. It readily accepts multiple applications of soft and hard pastels, as well as watercolor, alcohol and oil washes. Good results have also been achieved using other mediums for wash techniques.
UART DARK - Uart now offers a DARK (nearly black) version of their highly regarded pastel paper. It has all the same qualities as their standard paper. We are introducing in in 3 grits (400, 500 and 800) and in four sizes. UART Dark can be mounted on board on a custom basis now and will soon be available as a stock item.
The paper is available in pads, small size sheets in packs, single sheets and rolls. We also offer UART papers mounted on 4ply or 8ply Conservation Board in our BOARD section.
Organizer of PROGRAM "Substrates: Hands-On Group Participation" by select artists