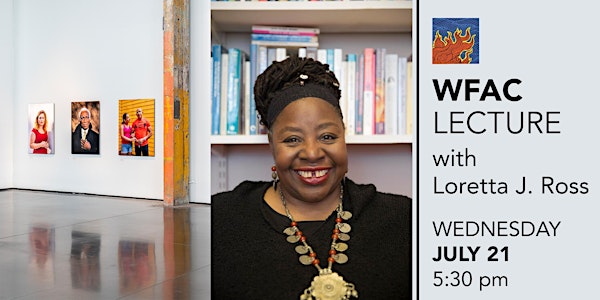 Prof. Loretta Ross: 'Calling In the Calling Out Culture: A Pathway Forward'
Prof. Loretta J. Ross of Smith College, keynote lecture for 'EYE TO EYE Photographs and Projects Mary Beth Meehan' exhibition at the WFAC.
When and where
Location
WaterFire Arts Center 475 Valley St Providence, RI 02908
Refund Policy
Contact the organizer to request a refund.
Eventbrite's fee is nonrefundable.
About this event
"Calling In the Calling Out Culture: A Pathway Forward"
Prof. Loretta J. Ross of Smith College will deliver the keynote lecture for EYE TO EYE Photographs and Projects by Mary Beth Meehan
Wednesday, July 21, 2021
5:30 p.m. (reception)
6:30 p.m. (lecture)
Followed by a community discussion on a pathway forward in RI moderated by Sterling Clinton-Spellman
At the WaterFire Arts Center, 475 Valley Street, Providence, RI
Presented by WaterFire Providence as part of the Mary Beth Meehan exhibition EYE TO EYE and the Mary Beth Meehan and Jonathan Pitts-Wiley exhibition WITNESS: Annye Raye Pitts June 30 to August 22, 2021
Open: Wednesday thru Sunday from 10:00 a.m. to 5:00 p.m. and until 9:00 p.m. on Thursdays
The lecture is funded in part by the Rhode Island Foundation
Presented in cooperation with Leadership Rhode Island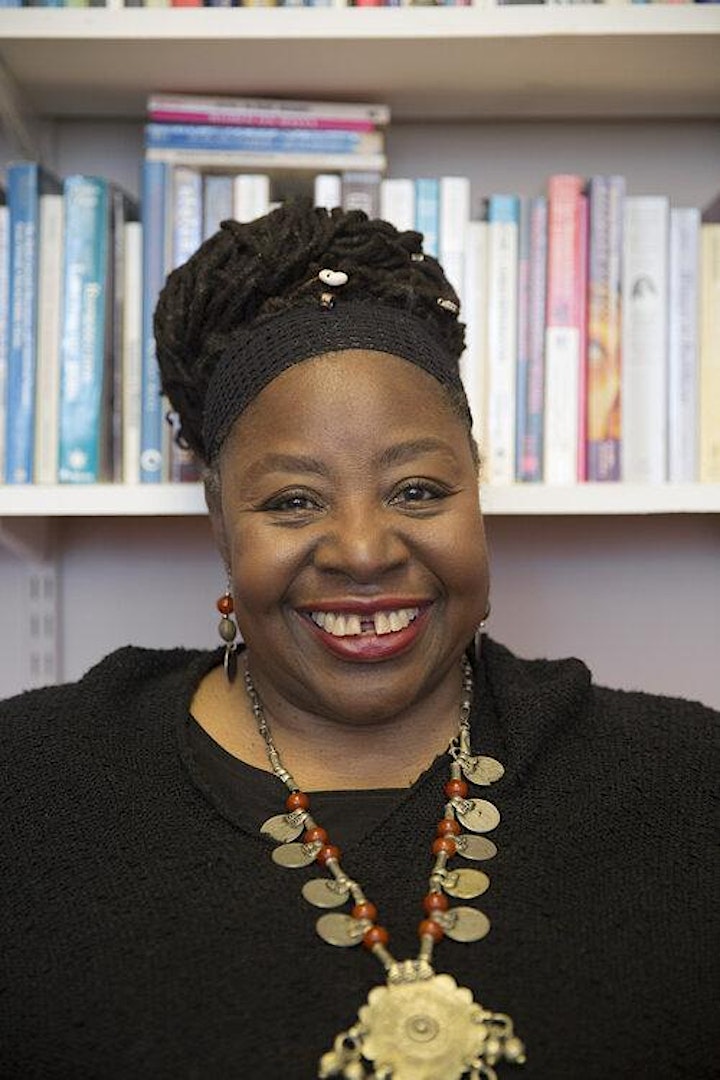 Loretta J. Ross is an Associate Professor at Smith College. She is an activist, public intellectual, and scholar. Her passion is in innovating creative imagining about global human rights and social justice issues. As the third director of the first rape crisis center in the country in the 1970s, she helped launch the movement to end violence against women that has evolved into today's #MeToo movement. She co-founded SisterSong and also founded the first center in the U.S. to innovate creative human rights education for all students so that social justice issues are more collaborative and less divisive.
Ross has also deprogrammed members of hate groups leading to conceptualizing and writing the first book on "Calling In the Calling Out Culture" to transform how people can overcome political differences to use empathy and respect to guide difficult conversations.
Ross started her career in activism and social change in the 1970s, working at the National Football League Players' Association, the D.C. Rape Crisis Center, the National Organization for Women (NOW), the National Black Women's Health Project, the Center for Democratic Renewal (National Anti-Klan Network), the National Center for Human Rights Education, and SisterSong Women of Color Reproductive Justice Collective, until retiring as an organizer in 2012 to teach about activism.
Ross' most recent books are Reproductive Justice: An Introduction co-written with Rickie Solinger, and Radical Reproductive Justice: Foundations, Theory, Practice, Critique. Her forthcoming book is Calling In the Calling Out Culture due out in 2022.
She has been quoted in the New York Times, Time Magazine, The Los Angeles Times, and the Washington Post, among others.
Her website is www.LorettaJRoss.com.
Recent articles include:
The community conversation will be led by Sterling Clinton-Spellman, a Providence-based speaker, bestselling author, innovative business coach /consultant, and all-around leader known for her servant's heart. She is the founder of the Refine, Lead, and Profit Incubator.