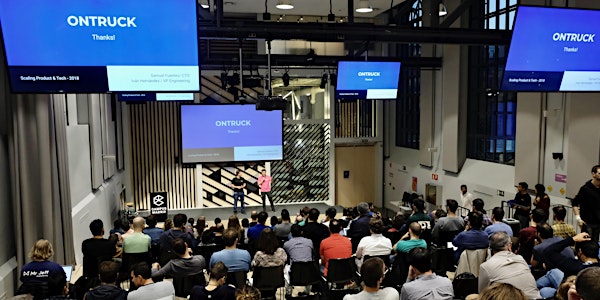 Product Engineering: Solving Problems that Matter
Ontruck's engineers help drive our products from the very roots. Our CTO and five of our engineers will share learnings with you.
When and where
Location
Campus Madrid 2 Calle Moreno Nieto 28005 Madrid Spain
About this event
At Ontruck, Product, Engineering and Data work close together, like in a symbiosis. We realized that some of the mechanisms and abilities we put into practice on a daily basis can be a perfect definition for a Product Engineer, so we created our Manifesto, where we come to value:
Versatile engineers over highly specialized individuals
Adding value to our product over adding value to our tech stack
Rock solid over Rock star
In production over "my part is done"
Problem solvers over problem raisers
Now, in five 15 minutes talks, we will explore these values and how we put them into practice with concrete examples of projects we did in 2019. We will talk about performance, dev-ops, the routing problem, Streamsets and how to harvest the long hanging fruit. After that, we can talk and know each other with some food and beers.
Let's meet and talk about Product Engineering!