About this Event
The Club Helsinki Pro Jam is a bimonthly jam session featuring dozens of professional musicians from the greater Hudson Valley region.
The event welcomes all working musicians in the region to sit in for a freewheeling jam session.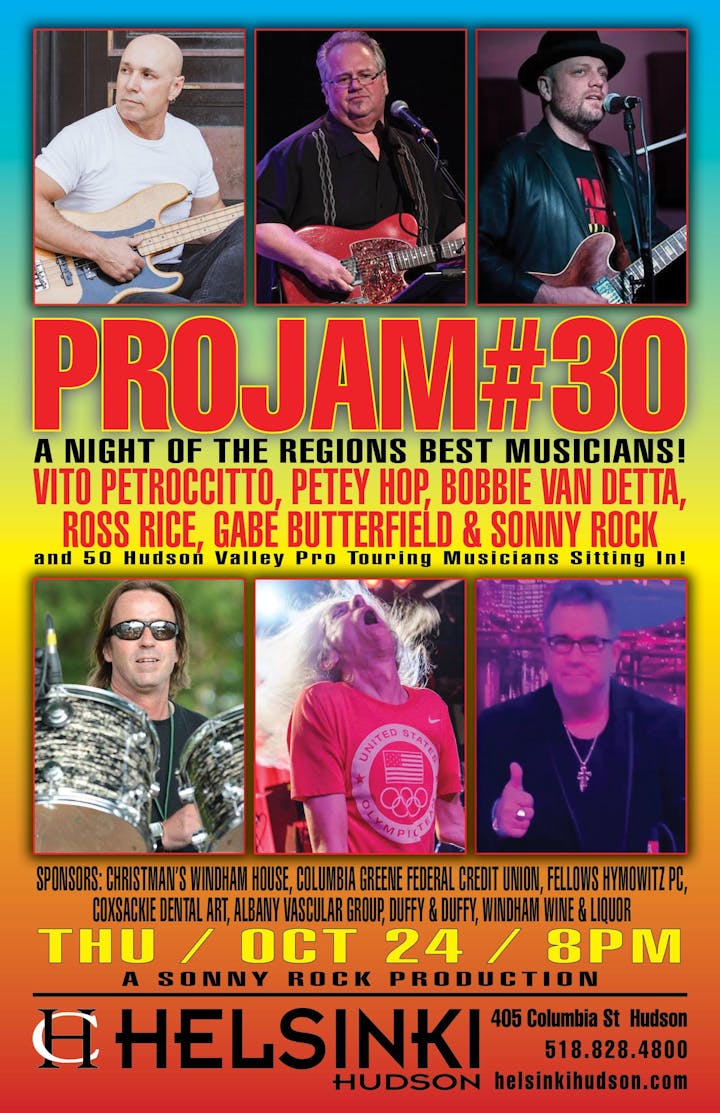 6pm Doors
Ticket Policy
Many of our shows sell out well in advance. All sales are final; no refunds and no exchanges.
To Guarantee seating, please purchase Reserved Seating Ticket Levels.***General admission does not guarantee a seat.
For General Admission shows, tables and seating in the club can be guaranteed only with a dinner reservation. General admission does not guarantee a seat.
Flash photography is prohibited. We are a 21+ club.
All event information is subject to change. Please check back before date of event. Late table reservations will be released once the show has started. Helsinki Hudson reserves the right to change ticketed sections without notice.