Join us for light refreshments, conversation and a private viewing of an immersive art installation on Prospect Hill, Martha's Vineyard!
About this event
*Don't delay! We have limited tickets remaining at the $150 level.
Join us for an epic art installation about whales titled: Siren: Listening to Another Species on Earth! The preview presentation on Sunday August 15th at 5:45 PM will take place on Martha's Vineyard, on the grounds of an estate on Prospect Hill overlooking the convergence of several bodies of water which are part of the migratory path of whales. The event is outdoors and social distancing is possible. Siren will move onto Cornell Johnson Museum, MASS MOCA, and MAX Neuroverse Festival. Proceeds will support Siren as it moves around the country.
Run of Show:
5:45pm- Arrival and Refreshments
6:30pm- Introduction of Whales and their performance
7:45pm- Sunset and Departure
Having collaborated on Google's Pattern Radio, composer and performer Annie Lewandowski collaborates with code artist Kyle McDonald and scenic artist Amy Rubin on this immersive audiovisual installation that celebrates the Songs of the Humpback Whale. Lewandowski artfully presents more recent high fidelity recordings of their songs done in partnership with the Hawaii Marine Mammal Consortium, while McDonald visually explores the unique compositions of these humpback singers through extensive manual research and machine learning. McDonald's digital visualizations synchronize with Lewandowski's audio tracks, and his light and visual effects artfully bring the audience into a fuller experience of the whale songs. Attendees navigate around three-dimensional sculptural elements made from materials reclaimed from the ocean floor, further creating a multi-faceted experience. Ultimately the installation gives new insight into the creative minds of humpback singers and draws one into the delicate ecosystem of the whales sounding the alarm about humankind's impact on their environment.
Media Art Xploration (MAX) produces live & immersive arts that harness and interrogate the scientific advances of our times. Our goal is to bring artists, scientists, technologists and audiences where they have never been before, giving us the opportunity to explore, to reinvent the future of our planet and democracy.
MAX would like to thank Science Sandbox (an initiative of the Simons Foundation) and the Cornell Atkinson Center for Sustainability for support of this work; the Center for Coastal Studies for their technical support; and the generosity of the following supporters for making this presentation possible:
Patrons of Siren: Colleen McMahon & Frank Sica, Diana Barrett & Bob Vila
Event Sponsors: Kay Kendall & Jack Davies, Cassie Murray & Bill Plapinger, Jennifer & Jonathan Allan Soros
Event Committee: Allan Arffa, Kathryn Arffa, Ellen Celli, Sylvia Cohn, Wendy Ettinger, Susan Magdanz, Sarah & Bob Nixon, Felice Shapiro, Martha Tack, Wendee Wolfson
PLEASE NOTE THE RAIN DATE FOR THIS EVENT WILL BE MONDAY 8/16 IN THE EVENT OF INCLEMENT WEATHER ON 8/15
Donate Here. Your support is greatly appreciated and donations are tax deductible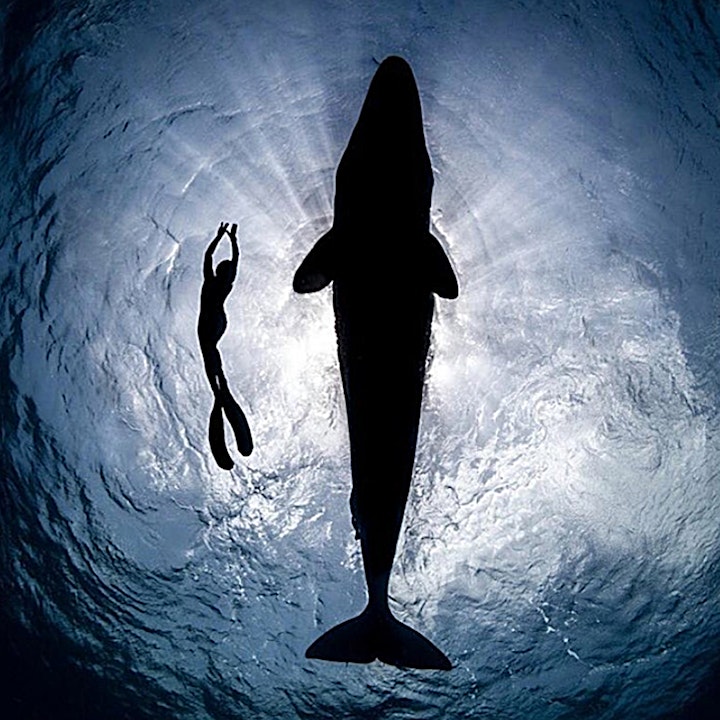 Organizer of Private Viewing of "Siren: Listening to Another Species on Earth"