Description
The talk will review current needs and solutions for secure communication, and highlight a new emerging technology: Quantum cryptography through one main application that is Quantum Key Distribution (QKD).
QKD can in theory offer means for unbreakable cryptography, therefore achieving the fantasy of many cryptographers.
We will give some intuition about the working principles and promises, describe common designs, current achievements, implementation issues and talk about what is still left for future development.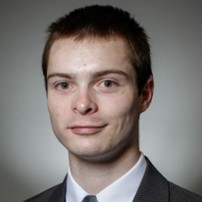 Emilien Lavie obtained a master degree in communication engineering from Telecom ParisTech and is now a first year PhD student with the department of Electrical and Computer Engineering of the National University of Singapore, under the supervision of Asst. Prof. Charles Ci Wen Lim. His research interests concern design and security proof of quantum communication protocols.