DC rockers Priests doing a short FREE in-store set on Record Store Day 2019!
About this event
Saturday April 13, 2019
Songbyrd Record Cafe
D: 5:30 // S: 6:00 PM // FREE!
--
'The Seduction of Kansas', the new LP from @PRIESTS_TWEET is getting all the critical love and we got the indie-exclusive PINK vinyl edition here at the #VinylLounge! ALSO Priests will be joining us for a special in-store performance here on Record Store Day, 4/13 at 6pm! Join us!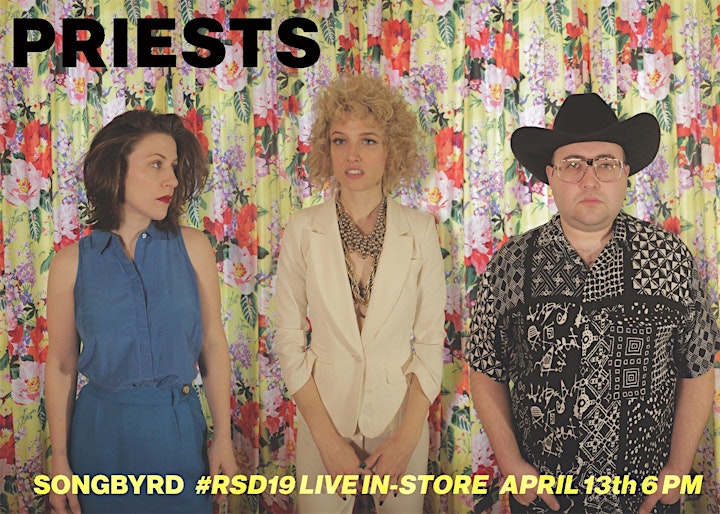 Organizer of Priests Record Store Day In-Store Performance!