Event Information
Location
SiNaCa Studios - School of Glass and Gallery
1013 W Magnolia Ave
Fort Worth, TX 76104
Description
!! Preregistration extended through 10/17 !!

Pride of Southside Homebrew Invitational
Sponsored by
HopFusion Ale Works

The Loop-Artist Rehersal Complex
Live Music from Ting Tang Tina and Izzy Jeffery
Martin House Brewing Company | Rahr Brewing Company | Chimera Brewing Company | Wild Acre Brewing

A Charity Event for
SiNaCa Studios - School of Glass and Gallery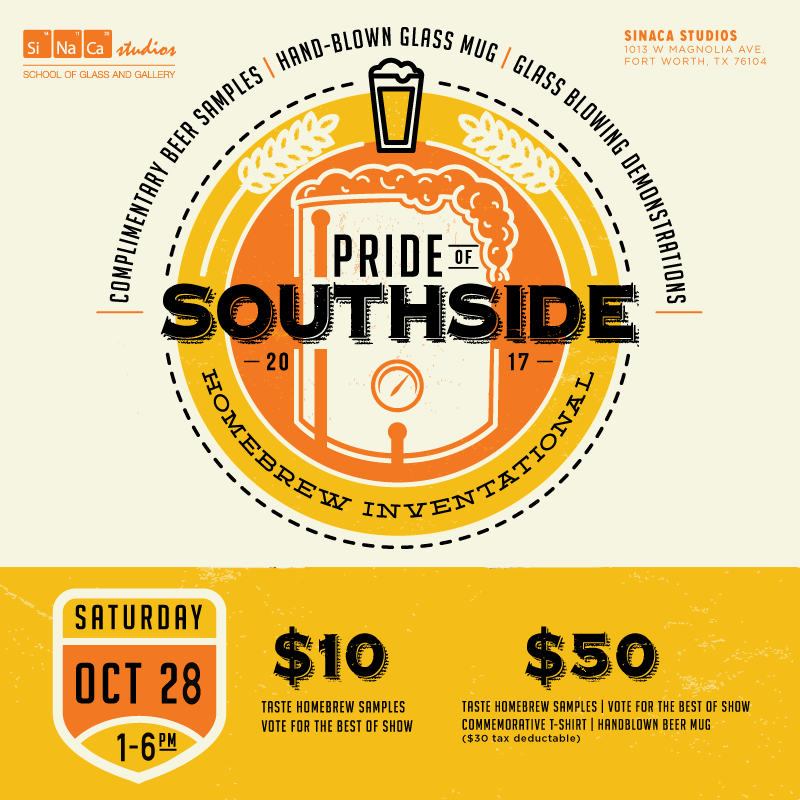 ---
Homebrew "Best in Show" Competition and PoSHI Award Ceremony
October 28 | 1p-6p

Free to the public to meet the homebrew competitors and event sponsors

Watch live glassblowing demonstrations

21+ can enjoy free samples from our brewery sponsors

All voters must be 21+ and a member of the Order of the Unicorn

The winners of the competition will be announced and recognized

Prizes for 1st-3rd places will be awarded
---
The Order of the Unicorn Membership: $10
Must be 21+ to join

Members will receive a commemorative scorecard

Members will receive an official Best in Show voting ticket
---
Full Experience (no later than 10/15): $50 ($30 tax deductible)
Membership to the Order of the Unicorn ($10 value)

Event t-shirt ($15 value)

Hand blown beer mug ($40 value)
---
Brewer Entry: BJCP or Best in Show $20 ($30 late entry) | Both $30 ($40 late entry)

You will be able to enter

one

beer into the BJCP competition

($5 for additional entry)

or up to 3 beers into the Best in Show competition

(no additional fee)

Brewer Guidelines

You will receive a commemorative scorecard and voting ticket

You will receive an event t-shirt

Brew a beer in BJCP sub-category 20A American Porter

Print and fill out the recipe form and bottle label form https://www.bjcp.org/docs/SCP_BottleID.pdf


Bring three bottles (12 ounce), along with the recipe form and $30 cash per entry (if not prepaid).

Monday, October 16th 2017 to Friday October 20, 2017

during normal business hours at HopFusion Ale Works.

You must write your AHA number on your recipe form and bottle labels or it will be disqualified.

All homebrewing entrants must be members of the American Homebrew Association at the time the original homebrew entry is submitted for competition as well as when the entry is judged.

Winner must not work at or have worked at a brewery.




---
This is a BJCP Recognized Homebrew Competition
The Homebrew Competition winner will be chosen based on the Beer Judge Certification Program (BJCP) standards (this is legit, folks). The winner will win an opportunity to brew their beer at HopFusion Ale Works and enter it into the 2018 Great American Beer Festival (GABF) Pro-Am category. Submissions will be accepted Monday, October 16th 2017 to Friday October 20, 2017 during normal business hours at HopFusion Ale Works.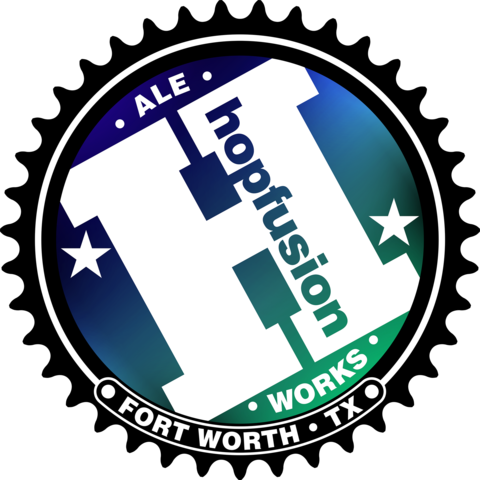 Save
Save
Save
Save
Save
Save
Save
Save
Save
Save
Date and time
Location
SiNaCa Studios - School of Glass and Gallery
1013 W Magnolia Ave
Fort Worth, TX 76104
Organizer of Pride of Southside Homebrew Invitational | 2017

SiNaCa Studios offers exclusive opportunities not available anywhere else in the Fort Worth or Dallas area. We are uniquely dedicated to serving the needs of all glass students from beginning through professional with workshops, classes, studio rental opportunities and facility rentals for private events. We provide a professional gallery space filled with glass treasures and masterpieces waiting to find their new home. A unmistakable combination of a talented faculty, community based programs, open enrollment workshops and a passion for sharing the beauty of glass art is the recipe for a unique and positive experience.

SiNaCa Studios is an IRS affirmed, 100% publicly supported 501(c)(3), nonprofit organization. The mission of SiNaCa Studios is to provide an opportunity to experience the rich tradition of glass as a creative medium through education, studio and community involvement. Contributions made to SiNaCa are tax-deductible to the extent allowed by law. Through these much needed, generous contributions to our studio, we are able to positively impact our community and deliver our mission within the growing arts culture in Fort Worth.