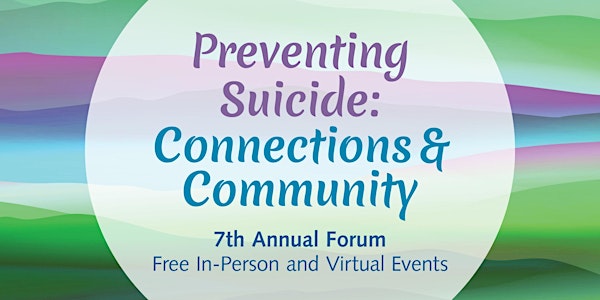 Preventing Suicide: Connections & Community
Suicide touches us all. Find connections and support through personal stories, creative expression, wellness activities and resources.
About this event
Virtual:
Join Us Online for Highlights and Discussion
Thursday, September 29
4pm – 5:30pm
The in-person event took place at Ventura College on September 21.
Interpretation available upon request.
For more information, email mhsa@ventura.org.
For suicide prevention resources, visit www.WellnessEveryDay.org.