Dianne Chase from C4CS will present how to effectively communicate in the virtual and non-virtual space.
About this event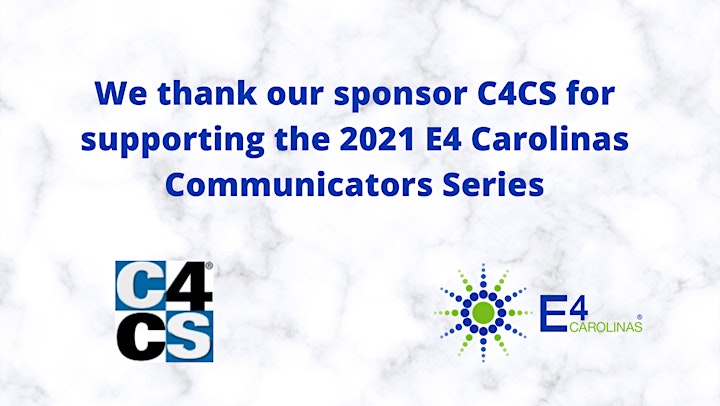 Now that our work world has moved to a great extent to an online environment, how can you ensure you present yourself and your content with success?Do you understand the impact of verbal and non-verbal communication, along with your surroundings, on how well people understand what you have to say?You will be able to use the skills you learn to better communicate online, in-person, and in media interviews.
Join us for the second event of our 2021 E4 Carolinas Communicators Series, hosted by E4 Carolinas member, C4CS.
Attend this seminar to:
Learn about aligning your verbal, vocal, and visual communication
Understand the keys to engage your audience online
Learn how to prepare for online meetings and presentations
Understand the Do's and Don'ts for communicating in a virtual world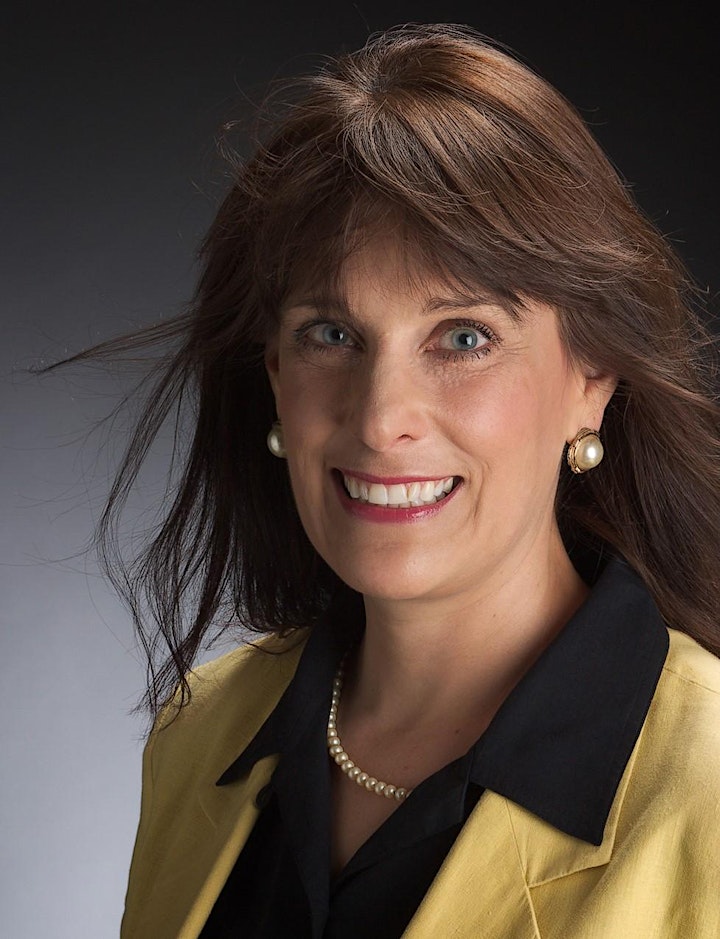 Meet the speaker:
Dianne Chase, Senior Vice President of strategic communication and crisis management firm, C4CS, LLC, is an award-winning communications professional with decades of experience working successfully with leaders who want to elevate their communication skills and achieve their business goals. Her expertise includes crisis communication, media relations, and executive communication training.
She is an Accredited GENIUS Business Storytelling© Partner in the Gabrielle Dolan methodology; one of only two in the world. Her driving purpose is helping business professionals and organizations, to become authentic and impactful communicators so that they have the vital skills needed for success, whether communicating in good times or bad.
She is the past global chair of the International Association of Business Communicators and currently serves as president of the IABC Charlotte, North Carolina chapter.
She is a founding member of the 20/20 Visionaries in Charlotte and serves on several philanthropic and professional boards in her mission to always find ways to add value and give back.
Organizer of Presentation Skills for the Virtual (and Non-virtual) World
E4 Carolinas is the Carolinas' energy trade association. Members are from all sectors of the energy industry. Some are large and established while others are small, early stage companies. Some are directly engaged in energy production and infrastructure industries while others provide valuable services and supplies. Regardless of their size or role, members find opportunities to collaborate across the five E4 Carolinas' focus areas: Economic Development, Policy, Innovation, Communications & Talent Development.