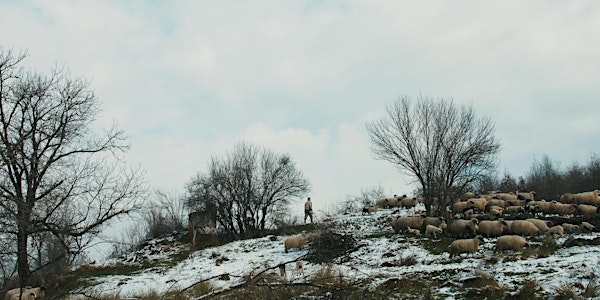 Presentation 5: Bjelko | Disturbed Earth + Q&A
Presentation 5: Bjelko | Disturbed Earth + Q&A
When and where
Location
SVA Theatre 333 West 23rd Street New York, NY 10011
About this event
BJELKO
2021 | Almir Zoletic | 27 min | Short Documentary
Mevlo Alić is a shepherd from a small village, Vozuća in Bosnia and Herzegovina left to live alone in an old house after his parents' death. In order to earn enough money for a decent living, he breeds and sells his sheep to nearby customers. With time, sheep breeding becomes less of a job and a source of income and becomes more of a loving family environment that has provided him with happiness and a sense of belonging.
DISTURBED EARTH
2021 | Guillermo Carreras-Candi and Kumjana Novakova | 72 min | Documentary
A space in silence, where the past has captured the present. Taking over, layer by layer, collective pain enters the landscape, the space, the city. Eventually, it enters us. Srebrenica becomes a reality of today, and our own reality.
*All films have English subtitles where needed
COVID Vaccination Requirements
All those entering SVA Theatre (including guests and event staff) need to be fully vaccinated with an FDA / WHO authorized COVID vaccine (listed here) and must show proof of vaccination upon entrance. "Fully vaccinated" means at least 14 days past the final dose of the vaccine received. For more information please visit SVA Theatre COVID Protocols at https://svatheatre.com/about/faqs/
Masks
Everyone entering SVA Theatre must wear approved face coverings that cover the nose and mouth at all times. CDC guidelines state that bandanas, gaiters, or masks with vents/valves are not approved. If you do not have an approved mask, please see an SVA Theatre representative, who will provide one free of charge (as supplies last). Masks may be removed briefly in order to drink water or other non-alcoholic beverages.
SVA Theatre COVID Protocols will be strictly enforced by the theatre staff. Guests who do not comply with the above protocols will be denied entry, or may be removed at the discretion of SVA Theatre staff.