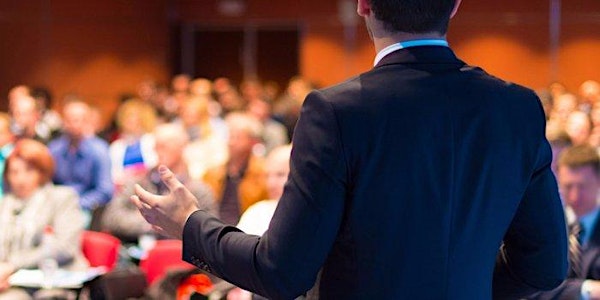 Present Like a Pro Presentation Training Workshop
Present Like A Pro: With Confidence and Impact Present Like A Pro is what you'll do after learning how to design and deliver effective prese
When and where
Location
TBD Midtown NYC New York, NY 10017
About this event
Present Like A Pro: With Confidence and Impact
Present Like A Pro is what you'll do after learning how to design and deliver effective presentations. Increasingly, it's not just what you meant to say, but how you say it that makes the difference. Learn how to organize a powerful presentation, use PowerPoint visuals that complement your speech, and present with confidence and impact. In a small group setting, you will apply the principles to your presentation, and then present it to the group, using feedback from the videotape and the group to perfect your style.
This one-day workshop format is very intense. Prior to the program, you submit a needs assessment survey and sample presentation to work on during the workshop. We start by learning presentation fundamentals, which you apply to your presentation. Then, you practice presenting it and use feedback from watching yourself on video, and from the class, so you can develop and deliver powerful presentations. During the following two-weeks; you can tweak your presentation and send it to the coach for more feedback, as well as pose additional questions.
What You Will Learn
Focus the content (i.e., What's the point? Are the key messages clear?)

Organize the presentation to produce easy comprehension.

Use a compelling style (i.e., use "power" words and charts)

Transform boring/complex concepts into powerful "visual metaphors"

Coordinate your speech and the visuals so they complement one another

Develop a clear, properly paced, speaking style that makes you feel comfortable and powerful, and "speaks" your audience's language
How You Will Benefit
More succinct and focused presentations

PowerPoint presentations that are easy to follow and interesting to watch

More confidence in your public speaking skills

More power and punch in your presentation style - for greater impact!
  Who Should Attend
Senior Executives with sales, marketing, human resources responsibilities; other managers who communicate with staff, investors, board, and vendors.

Investment Bankers, Venture Capitalists and entrepreneurs seeking funding.

Professionals who make presentations at conferences, media events, etc.

Any communicator who has a fear of public speaking.
Workshop LeaderJerry Cahn, Ph.D., J.D., is a professional expert and organizational strategist who consults with C-level executives and investment professionals to develop effective business strategies and deliver winning presentations. The former CEO of Brilliant Image, a leading 24/7 computer graphics company that serviced over 5,000 clients, he served as president for the industry trade association, IAPP. As Executive Director of Presentation Excellence, he is a sought-after speaker, delivering Webinars and live presentations.