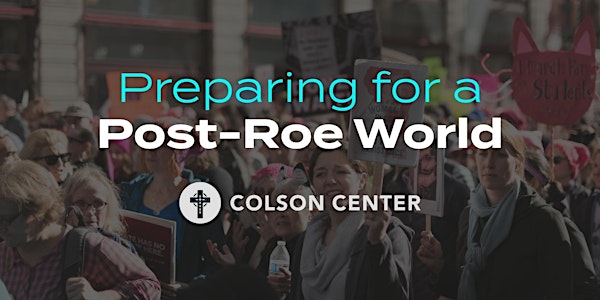 Preparing for a Post-Roe World - Online
By June, we could be living in a post-Roe v. Wade world. What does this mean for the pro-life movement?
Date and time
Starts on Wednesday, June 8, 2022 · 4pm PDT
About this event
The Colson Center for Christian Worldview hosted a public session about the future of advocating for the pre-born, featuring Tim Tebow, Stephanie Gray Connors, Jim Daly, Kristan Hawkins, and Erin Hawley. This seminar occurred in conjunction with the Colson Center's premier conference on Christian worldview, Wilberforce Weekend on May 12th.
Learn how the potential Supreme Court decision will change so-called "abortion rights," state by state. Learn how to respond to the pro-abortion slogans that are circulating around the Dobbs v. Jackson Women's Health Organization. Be inspired to take a stand for life, and build on the momentum of decades of pro-life work.
Register for the recordings of this event to take an informed stand for life in a post-Roe world!
About the organizer
Colson Center for Christian Worldview