Actions and Detail Panel
Precision Medicine and Bioprocessing Conference
Wed, June 8, 2016, 8:00 AM – 5:00 PM PDT
Sales Have Ended
Registrations are closed
Thank you for your registration! We look forward seeing you in Berkeley!
Sales Have Ended
Registrations are closed
Thank you for your registration! We look forward seeing you in Berkeley!
Description
Precision Medicine and Bioprocessing Conference
Join us on June 8 in San Francisco for selected keynote presentations by precision medicine-focused biotechnology companies developing novel therapies for heart failure and resourceful technology platforms including whole genome sequencing and CRISPR CAS addressing a broad range of diseases.
Are you looking to optimize and simplify your development of biologic therapeutics? Hands-on parallel workshop provide insight in the latest innovations designed to fine-tune your upstream and downstream development process sharing case studies, breakthroughs and novel innovative solutions that support and enhance your developing path.


---
Sven Bocklandt

BioNano Genomics

Amita Goel

Celltheon

Erik I. Tucker

Aronora

Nirupama Pike

Stem Cell Theranostics
PROGRAM:

08:00 am Breakfast buffet
08:30 am Keynote presentations
Nirupama Pike, Director Scientific Partnerships, Stem Cell Theranostics
A unique combination of SMarTR bioinformatics and cardiomyocyte screening technology allows for development of novel cardio-protective drugs
Erik I. Tucker, co-founder and CEO, Aronora
The melting clot: first-in-class safe clot busting technologies

Sven Bocklandt, Business Manager, BioNano Genomics
Combining CRISPR-CAS9 with next generation mapping: revealing complex genome areas, invisible by other technologies
10:30 am Coffee and networking
11:00 am Workshops - 3 parallel sessions
Label-free protein analysis
Novel technologies for cell clarification
Cell Cultures with Adherent Cells in iCELLis Bioreactor
12:30 pm Lunch

01:30 pm Keynote presentation
Amita Goel, Founder, Chairman and CEO, Celltheon
Optimizing cell line development and bio-production

02:00 pm Workshops - 3 parallel sessions
Purification: membranes and sorbents
Continuous purification and concentration
Bioreactor technologies with suspension cells
03:30 pm Conclusions
03:45 pm Networking reception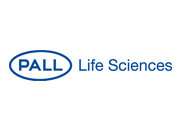 Bioprocessing Workshops
The key to success developing a therapeutic, is access to novel upstream and downstream technologies reducing expenses and facility footprint and at the same time increasing process productivity and flexibility. During the workshops bioprocessing experts present cutting-edge technologies evaluated to enable cost effective and reliable implementation of continuous bioprocessing of biological drugs. Each workshop allows for ample time to address all your questions!
Workshop 1 - Label-Free Protein Analysis
The latest innovations in label-free, real-time measurements in the analysis of protein:protein, protein:peptide, and protein:small molecule interactions. ForteBio's Octet® family of instruments moves your workflow beyond the limitations of existing label-free methods. You get comprehensive characterization across a broad range of applications that are critical for efficient development and production.
Workshop 2 - Novel Technologies for Cell Clarification
Cadence Acoustic separator is a disruptive technology for cell clarification. This technology enables high efficiency continuous removal of cells in a closed system without centrifugation, complimenting Pall's STAX Depth filtration products for continuous clarification of cell culture, allowing integration of bioreactor to downstream process.

Workshop 3 - Cell Cultures with Adherent Cells in iCELLis Bioreactor
Presentation of world's first fully integrated high-cell density bioreactor designed to simplify your process by combining the advantages of single-use technologies with the benefits of a fixed-bed system. The use of a compact fixed-bed matrix, made of medical grade polyester microfibers, provides in only 25L volume up to 500m² growth area available to the cells. Compared to standard stirred tank bioreactor using microcarriers, the iCELLis technology leads to a dramatic simplification of cell culture process.
Workshop 4 - Purification; Membranes and Sorbents
Presentation of complete purification platforms for mAbs; including capture, purification and flowthrough polishing. Salt tolerant cation and anion exchangers can be employed in efficient purification of mAbs and other biomolecules.
Workshop 5 - Continuous Purification and Concentration
Presentation of the first disposable flowpath for continuous multicolumn chromatography solutions. Unique to biopharmaceuticals, the system is designed to boost productivity and optimize the use of chromatography sorbents. The Cadence Inline Concentrator utilizes Pall's single-pass TFF technology and allows direct flow-through in-process volume reduction. The pre-assembled modules do not need a holder an can be implemented into a process system or operate as a stand alone unit.
Workshop 6 - Bioreactor Technologies with Suspension Cells
Presenting a compact solution for efficient cell line evaluation and process development with options for a variety of culture conditions including aerobic & anaerobic microbial fermentation, mammalian & insect cell culture. The system runs up to 24 simultaneous bioreactor experiments with independent control and monitoring of each reactor's gas supply, temperature and pH. The Allegro STR bioreactor family combines Pall's bioprocess engineering expertise, cell culture know-how and our drive for quality into a series of single-use bioreactors that deliver consistent and scalable cell culture performance across the range.
Sven Bocklandt

BioNano Genomics

Amita Goel

Celltheon

Erik I. Tucker

Aronora

Nirupama Pike

Stem Cell Theranostics