Preccelerator Workshop: Startup Leadership & Culture 101 with Janine Davis
Description
Startup Leadership & Culture 101
This will be an interactive workshop focused on how the deliberate creation of culture and leadership abilities are critical to your startup's success. We will talk about the impact of culture and leadership on your growth, as well as getting into some exercises to start you on the path to forming your culture code and understanding what leadership gaps you might want to address.

Janine is an Executive Coach with Evolution, www.evolution.team, janine@evolution.team



Wednesday, May 29th, 2019
12:00 PM - 1:30 PM
Featuring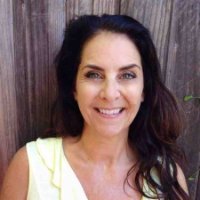 Janine Davis
Janine is a Hudson-certified Executive Coach, and a Partner with Evolution, which does Leadership and Culture Coaching for Startups, Tech, and High Growth companies globally. In her former career incarnations, she was a startup founder of a tech & product recruiting agency, and she used to be a tech exec, quickly scaling and leading a team of over 50 technologists for DirecTV. She's heavily involved in LA's startup ecosystem, and sits on the board of Women Founders Network, as well as being a mentor for Techstars LA, Techstars Anywhere, Backstage Capital and SAM's Precellerator. She co-founded Women in the Tech Part of Tech, an invite-only group of CTOs and CPOs with a mission to increase our voice and mentor the next gen of female tech and product execs. Her other certifications include: ICF-PCC, EQ Mentor, Conscious Business, Somatic Coaching/Listening to Bodies, Hard Conversations: Racism, and Brene Brown's Dare to Lead Facilitation (in progress).
SA&M Preccelerator
1316 3rd Street Promenade, Suite 107
Santa Monica, CA 90401


**Park in Santa Monica Ramp #3 on 4th Street to Avoid Farmer's Market Traffic**
We hope to see you there!
*You must register with your name & email to attend this event.