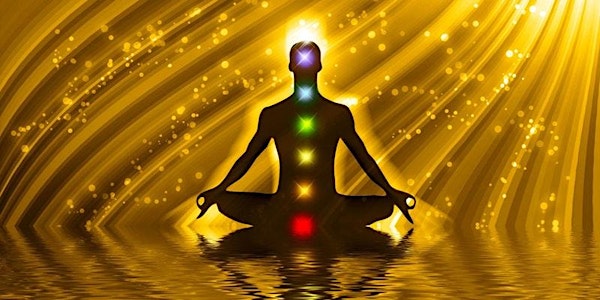 PRACTICING PRESENCE - A DAY-LONG MEDITATION WORKSHOP
Date and time
Sunday, April 28, 2019 · 9:30am - 4pm PDT
Location
San Francisco San Francisco, CA 94131
Description
Join us for a day focused on you and your meditation practice. Have you wanted to thrive in an increasingly distracted world? Would you like to hone or reset your meditation practice? Would you like to step off the grid for a day and give your system the rest it deserves? Please join us.
We offer this experiential day focusing on guided and non-guided meditations, movement and breath-work as well as some instruction and opportunities to share with other participants.
Our approach is influenced by Osho and his active meditations that use body, breath, sound, and silence. This day will include easy yoga sequences; some breath-work; guided and silent meditations; and end with a sound healing meditation accompanied by gong and crystal singing bowls.
Because we are westerners in a world with many distractions, including our devices, you will be invited to disconnect and allow your system to take a break from the outside world.
LOGISTICS
Date: Sunday, April 28, 2019
Location at private residence in Diamond Heights, San Francisco
Time: 9:30am - 4pm
We will provide breaks with snacks to connect with fellow participants and nourish our bodies. Lunch is included in the $60 ticket price; or you can bring your own lunch, and get the $40 ticket. (There will not be enough time to go out during the lunch break.)
Bring comfortable clothes and layers
If you have your own meditation cushion, please bring
If you have your own yoga mat, please bring
About the organizer
Josh is a scientist and a cryptographer. About fifteen years ago he turned his attention from hacking security systems towards hacking life. He's studied philosophy, meditation, psychology, leadership, and relationships and intimacy. From these experiences, he's come to believe that meditation is a cornerstone practice for flourishing individually and in relationship with others.  (This workshop is his graduation project for COR Experience's Advanced Leadership and Facilitation Training.)
Owen has been deeply involved in spiritual, psychological, romantic, transformational work for over 10 years. His influences include Landmark, Erwan Davon, COR Experience, and various aspects of Buddhism. He is continually seeking greater self-understanding and self-love, and enjoys helping others on their paths.
This marks the 5th year Josh and Owen will be leading meditation events together.  They have a combined 20 years of experience meditating and leading workshops between them.