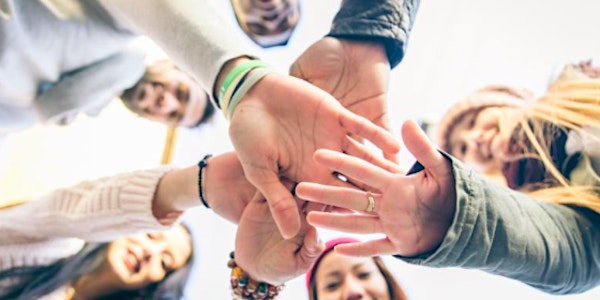 Practicing Organizational Change and Development in the Global Community
Description
In this webinar, Drs. Jerry Glover and Kimberley Barker will lead a discussion on practicing organizational change and development (OCD) in a global community. We will examine adapting across borders to create effective and appropriate change initiatives.
Learning outcomes will include:
Understanding the diversity of how change is perceived in different nations, communities, and organizations;

Assessing the Change context and identifying appropriate change models, tools, and approaches;

Working with leaders who do not share your values and expectations;

Reconciling diversity and cultural differences for effective change and development.
Here are some situations in which Change, Culture, and Leadership are needed for OCD professionals. We will examine further situations like this:

Trainer in teams methods assuming that participants in a collective-based community are open to working in U.S. type teams.

AID consultant trying to improve sanitation - locals do not believe in germ theory.

With corporate headquarters in Los Angeles, CA - changing the performance appraisal process (individual focus) then sending it onto Korea, Japan, and China to be implemented.

Consultant using western based strategic planning in externally directed, fatalistic countries.
Reading the book "Transcultural Competence: Navigating Cultural Differences in the Global Community" beforehand is highly recommended. The book can be reviewed or purchased at https://g.co/kgs/XRr8Nu.


Globalization and diversity are the rules today, and professionals must be positioned to meet the challenges - and enjoy the benefits - of interacting successfully with clients and colleagues from different cultures. Transcultural Competence is the ability to adapt to sociocultural settings anywhere in the world, domestically or internationally, with or through prior knowledge of the cultural orientations of the people and societies one is encountering. The concepts authors delineate and the applications, assessment tools, and intervention approaches they provide in this cutting-edge book draw on case studies that illustrate commonly encountered cultural dilemmas in a variety of practice areas. The framework offered is documented to be immediately practicable for consulting and organizational psychologists and a range of other professionals and community leaders, as well as organizations.
Jerry Glover, Ph.D. is a cultural anthropologist who has worked in consulting, research, and education projects around the globe. He currently is an associate of Trompenaars Hambden-Turner, consulting on client projects in transcultural competence and eLearning development. Dr. Glover is an Emeritus board member of the International Society for Organization Development and Change and a former peer review editor for the Organization Development Journal. He was a faculty member of the graduate program in organizational change at Hawai'i Pacific University for 27 tears. He earned his doctoral degree in cultural anthropology from the University of Florida in 1981. Dr. Glover's professional career includes working as a consultant on 150 change and development initiatives, including corporations, governments, and professional applications such as education, healthcare military, tourism, and training in locations such as Fiji, New Zealand, Hawai'i, the Bahamas, Europe, and North America. He has conducted extensive research on organizational culture, culture change, and cultural dilemmas in sociocultural encounters. Dr. Glover has numerous publications in the field of change, leadership, and culture. Dr. Glover may be contacted at jerryglover75@gmail.com.

Kimberley Barker, Ph.D., is an educator, author, and speaker who received her doctorate in Organization Development from Benedictine University. Dr. Barker also has her MBA and BSBA from Hawai'i Pacific University. She has taught at Eastern Michigan University since 2015. She has spent five years in Human Resources and over fifteen years in Hospital Administration. She has also been the recipient of the Beryl Institute Scholar Grant and is currently serving as Vice President for the International Society for Organization Development and Change (ISODC). Her research interests include Global Organization Development, Cultural Competence and Dilemma Reconciliation, Conflict Resolution, Gender Equity in Organizations, Change, and Compassionate-Lean-Humble-Servant Leadership. Dr. Barker may be contacted at kimjbarker@gmail.com.