Description
Practical R for everyone with Steph Locke

Description
Level 100 - Beginner
This hands-on one-day training takes you through the following topics – fundamentals of R, R for ETL, producing reports, and doing data science. Starting with some simple data manipulation, we'll quickly progress to tools that can make an immediate impact in your day job.

For ETL, we'll look at ways to import and export data, transform it, and apply data quality checks along the way.
For producing reports we'll see how we can build web reports, PDFs, and interactive dashboards.
For data science, we'll look at how R supports you along the process.
By the end of the day, you'll know some R (including some advanced stuff!) that you can add to your toolbelt.
Prerequisites
This is hands-on so make sure to bring your laptop - we'll be using a lab environment online but installing R and RStudio as a backup or so you can try things with your data can be useful.
---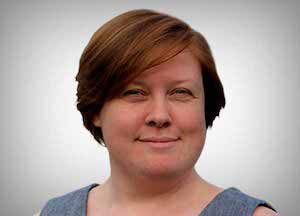 Speaker
Steph is the founder of a consultancy in the UK. Her talks, blog posts, conferences, and business all have one thing in common – they help people get started with data science. Steph holds the Microsoft MVP award for her community contributions. In her spare time, Steph plays board games with her husband and takes copious pictures of her doggos.
---
Additional information
Lunch, snacks and printed workshop material is included. Registration for the free SQLSaturday event on September 1st must be done through the SQLSaturday #746 Oslo website.