PRACTICAL PISTOL SKILLS with Chris Fry

Saturday, November 12, 2016 from 9:30 AM to 4:00 PM (EST)
Event Details
SATURDAY NOVEMBER 12th, 2016

PRACTICAL PISTOL SKILLS with Chris Fry
 $150.00
 PLEASE NOTE There is a $50 DEPOSIT upon registration.
(all deposits are transferable but not refundable)
 Balance of $100 due on the day of the class - CASH ONLY!
 CLASS STARTS AT 10:00AM - PLEASE BE THERE NO LATER THAN 9:30AM FOR SET UP AND SAFETY BRIEFING.
All students must have their NY pistol permit.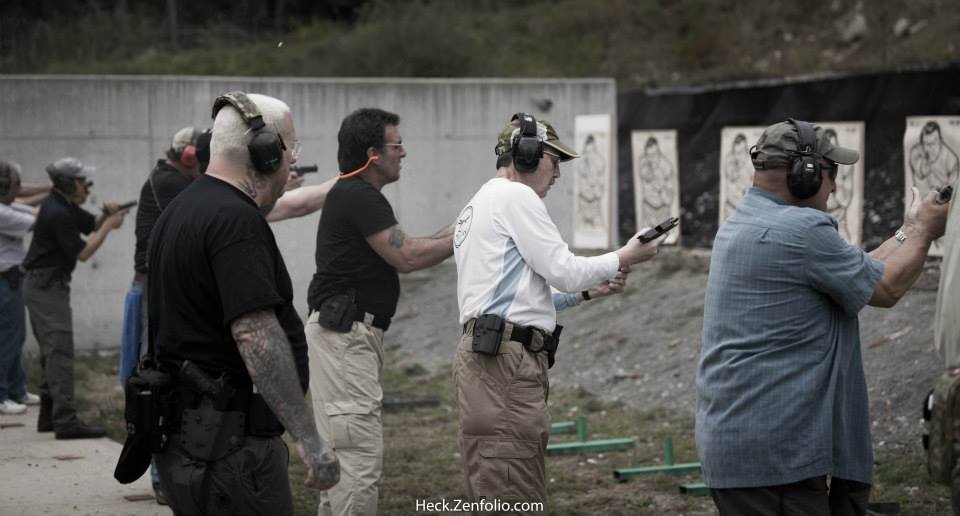 OnSight Firearms Training welcomes special guest instructor Chris Fry from M.D.T.S. Training, on SATURDAY NOVEMBER 12th, 2016.
Westchester County Blue Mountain Sportsman's Center Police Ranges - 183 Watch Hill Rd, Cortlandt Manor, NY.
This course is designed for individuals who own and carry a handgun as well as those looking for the next step in handgun and personal protection training once a handgun permit has been secured. In this 8hr. course of instruction fundamental and intermediate skill sets will be presented and then drilled dry fire and live fire. A solid grounding in safety and fundamentals of gun handling is presented with a heavy emphasis on the students ability to manipulate the handgun while mult-tasking or under stress. This is a fast paced, challenging course.
ABOUT CHRIS FRY:
Chris is a life long martial arts student and instructor who has specialized in high-intensity force-on-force combatives simulation training since 1990. Chris holds instructor certifications in the filipino martial arts, Jeet Kune Do, multiple karate systems, Combat Concepts, less-lethal weapons, Fear Adrenaline Stress Training (F.A.S.T.), and various NRA and tactical firearms training programs. Chris is currently active in the executive protection industry working as a Protection Agent for PFC Safeguards. Additionally, Chris has graduated numerous commercial handgun, shotgun, carbine and tactical training courses conducted by industry experts totaling 1000+ hrs of training.
Chris is credited with developing many innovative rape prevention and child/student safety programs for schools and educational institutions. He is a subject matter expert in personal defense and an active member of the National Rifle Association, New York State Rifle & Pistol Association, American Self Defense Institute, American Society for Industrial Security, FAST Defense Instructors Association and is the current director of education and training for the New York State Rifle and Pistol Association. Chris has worked in the medical community for 20+ years.
Chris is the owner and lead instructor for Modern Defensive Training Systems in Utica, NY since forming the MDTS in 1998. He conducts courses in reality driven practical physical defense, defensive folding knife and edged weapons, practical pistol, carbine and shotgun skills. Chris has been an active instructor with Progressive F.O.R.C.E. Concepts in Nevada, servicing law enforcement, military and select government agencies since 2003. Chris is a certified AR15/M4/M16 and Glock armorer, contributor to various online firearms resource websites and a frequent presenter at personal protection and small arms training conferences for both civilians and law enforcement.
PREREQUISETS:
All students must have a valid current New York State issued pistol permit, understand and be able to successfully maintain all shooting safety fundamentals.

Students are expected to arrive no later than 9:30am for set up and range safety briefing.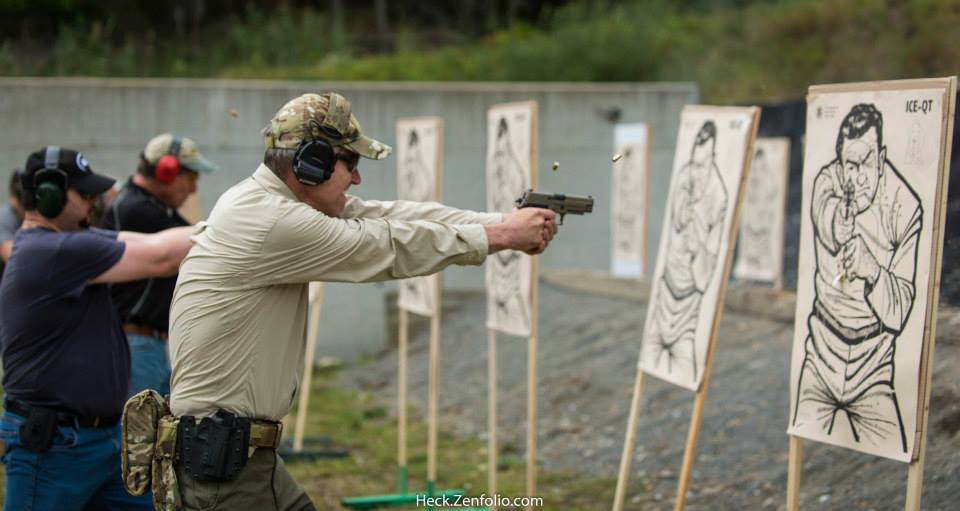 Course content will include but is not limited to:
Mindset
Firearms Safety/Range Safety
Justified Use of Force Overview
MDTS Contact Plan of Action
Fundamentals of Marksmanship
Ready Positions
Preparatory Gun-Handling
Verbal Commands
Proactive Movement
After Action Assessment Concept
Gun-Handling/Malfunctions
One Hand Pistol Operation (Strong & Support Side)
Open & Concealed Carry Presentation
Fundamental Use of Cover & Concealment
Equipment List:
NYS Pistol License
serviceable pistol
comfortable clothing or duty uniform
300 rounds factory loaded ammunition
minimum of 2 magazines/speedloader & holders
sturdy belt & strong side holster only
eye & ear protection
weather appropriate clothing
hydration
note taking materials
cover garment
Optional Equipment:
Note taking materials
lunch for a full days class
**Lunch is limited to 30-40 minutes max and is often a "working" lunch where discussion of specific aspects related to the days class or a module of instruction is presented.

For more information or questions please contact: info@onsightfirearmstraining.com
 ADDITIONAL INFO:
This course is limited to 15 students only. First 15 to buy tickets will attend.
Private and group shooting lessons available - Rifle - Pistol - Shotgun
Women's classes available.
New York (resident) pistol permit classes, Utah, Connecticut, Maine, New Hampshire, Florida, Virginia, Arizona, Massachusetts non-resident carry permit classes available.

For more info:
info@onsightfirearmstraining.com
www.onsightfirearmstraining.com

BLACKPOINT TACTICAL HOLSTERS
http://www.blackpointtactical.com/
OnSight Firearms Training has partnered with BlackPoint Tactical to give our customers
a great deal on the best kydex holsters on the market!
BlackPoint Tactical manufactures a full line of KYDEX products built around the ideas of comfort and concealment. BlackPoint Tactical produce hand crafted products which are entirely Made in the USA. They strive to produce a top quality product exceeded only by the level of customer service provided. Please visit their website and if purchasing, please use coupon code: OFTUSA for a nice discount!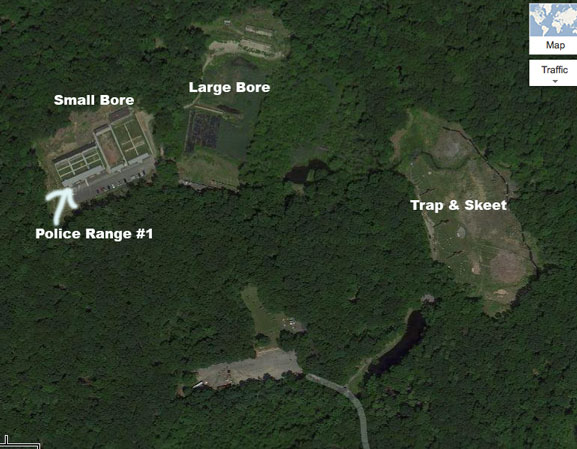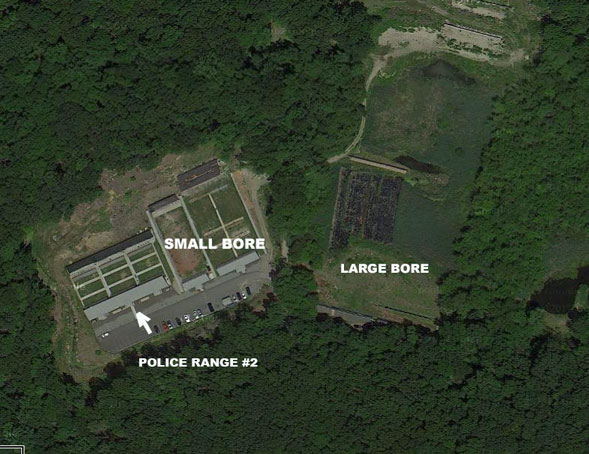 UPCOMING CLASSES & EVENTS:
SUNDAY OCTOBER 16, 2016 - PRACTICAL PISTOL - ACCURACY & ACCOUNTABILITY – Cortlandt Manor, NY – SOLD OUT!
SATURDAY OCTOBER 22, 2016 - DEFENSIVE SHOTGUN - Cortlandt Manor, NY – SOLD OUT!
SUNDAY OCTOBER 23, 2016 – DEFENSIVE PISTOL - Cortlandt Manor, NY - $150
https://www.eventbrite.com/e/defensive-pistol-tickets-26576687588
FRIDAY NOVEMBER 11, 2016 – PRACTICAL SMALL KNIFE SKILLS with Chris Fry – Dobbs Ferry, NY - $25
http://www.mdtstraining.com/training/schedule/practical-small-knife-skills-seminar-4/
SATURDAY NOVEMBER 12, 2016 – PRACTICAL PISTOL with Chris Fry - Cortlandt Manor, NY – SOLD OUT!
SUNDAY NOVEMBER 13, 2016 – PRIMARY TO SECONDARY (Rifle To Pistol) - Cortlandt Manor, NY - $150
https://www.eventbrite.com/e/two-gun-transition-primary-to-secondary-tickets-26576506045
SUNDAY NOVEMBER 20, 2016 - DEFENSIVE SHOTGUN - Cortlandt Manor, NY - $150
https://www.eventbrite.com/e/defensive-shotgun-tickets-28373152864
SUNDAY DECEMBER 11, 2016 – DEFENSIVE CARBINE - Cortlandt Manor, NY – SOLD OUT!
SATURDAY JANUARY 7, 2016 - MULTI STATE NON-RESIDENT CARRY PERMIT - UT, CT, AZ, FL, NH, ME, VA – Fishkill, NY – SOLD OUT!
SATURDAY FEBRUARY 25, 2017 – DEFENSIVE PISTOL – Patrick, SC - $100
https://www.eventbrite.com/e/defensive-pistol-with-onsight-firearms-training-tickets-28231532273
SUNDAY FEBRUARY 26, 2016 – DEFENSIVE CARBINE with Alex Hartmann - Patrick, SC - $100
https://www.eventbrite.com/e/defensive-carbine-with-alex-hartmann-tickets-28232187232
When & Where

Westchester County Blue Mountain Sportsman's Center
Police Ranges
183 Watch Hill Rd
Cortlandt Manor, New York 10567


Saturday, November 12, 2016 from 9:30 AM to 4:00 PM (EST)
Add to my calendar
Organizer
OnSight Firearms Training

From pistols to rifles & shotguns, self defense to home defense, let OnSight's professional instructors give you the training you need.
OnSight will travel to you and let you request a class specific to you or your group. We also offer classes specifically designed for women.
OnSight Firearms training is currently offering Pistol Permit courses and application assistance for the following states: 
New York ■ Connecticut ■ Utah ■ Arizona ■ New Hampshire ■ Maine ■ Florida ■ Rhode Island ■ Massachusetts ■ Virginia
OnSight Firearms Training instructors are a group of firearm professionals certified in a diverse range of disciplines. We provide everything from basic safety classes to advanced LEO training and instructor certification courses.
Remember, you can request a course and we will travel to your location and customize the course for your group.
PRACTICAL PISTOL SKILLS with Chris Fry