Jason Blumer provides practical and honest financial advice for those running creative businesses in crisis. Learn how to act now.
About this event
This webinar provides practical and honest financial advice for those running creative businesses in crisis. The economic disruption brought about by the spread of the coronavirus has caught us all by surprise. Come learn how you need to act now in areas of cash, finances, tax, and the financial side of your business. There will be a time for Q&A as well.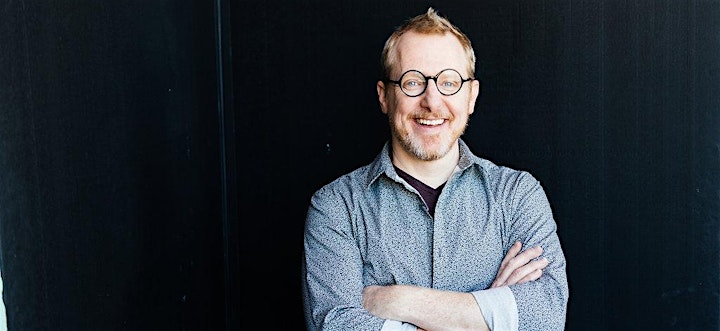 About the Presenter, Jason Blumer, CPA
Jason founded Thriveal in 2010 as a way to help entrepreneurial CPA firm owners connect, learn, and grow. He serves as the Visionary and CEO of Thriveal, and his partner Julie Shipp serves as the Integrator and COO of the organization. Since 2010, Thriveal has helped many small firms grow by providing a community, coaching services, webinars, firm consulting, monthly growth groups, and live events. Deeper Weekend is the annual live event by Thriveal, now in its 10th year.
Jason is also the CEO of Blumer & Associates, CPAs. The firm was one of the first to move from a traditional office to a virtual environment in 2012, where they serve as an advisory firm for the design, marketing, and creative agency services niches. He and his partner focus on business consulting and coaching with the owners and partners of firms and agencies, while their team meets the technical and financial compliance needs of the customer.
Jason is the co-host of two podcasts, the Thrivecast (since 2011) and The Businessology Show (since 2013) and speaks and writes frequently for the financial and creative industries. He has been honored as one of the Top 100 Most Influential People in Accounting (Accounting Today).
Organizer of Practical Financial Advice for Creatives in Crisis
The Graphic Artists Guild's purpose is to promote and protect the social, economic and professional interests of its members.
We are committed to welcoming, serving and improving conditions for graphic artists at all skill levels while raising standards for the entire industry.
The Graphic Artists Guild's primary purpose is to help our members compete effectively in an ever-changing field. We enable graphic artists and other design professionals to build and maintain successful careers by providing skills and support—from advice on the daily tasks of running a creative business to going to bat for our creative community with business and government leaders.
Guild members are creative professionals and those studying to become creative professionals. That means YOU…
Graphic Designers
Interactive Designers
Illustrators
Animators
Web designers, programmers & developers
When you join the Guild, you have resources, a sense of community and someone on your side advocating for your professional rights.
Advocacy: for your rights and working conditions

Resources: Graphic Artists Guild's Handbook: Pricing & Ethical Guidelines

, news articles, webinars,, and other educational and business resources

Community: Virtual and in-person social and educational events