Description
As consumers have advanced into a digital era, brands have been pressured into producing a large volume of genuine and engaging video content. From 360/VR to long form films, branded video content is the solution to successfully reach their target audience. As influencers and brand ambassadors become more vital as a distribution channel, PR firms will have a pivotal role in the future of branded video content.
*please note that we have moved the date of this webinar to Tuesday, March 28 due to the impending blizzard on the East Coast.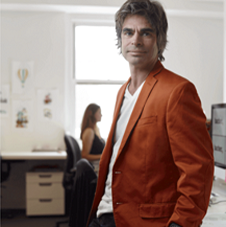 Ray Rainville
Managing Partner/Executive Producer, Consolidated Content
Ray Rainville is an Emmy Award winning Creative Director and Executive Producer. Starting his career at Grey Entertainment he then became an executive at Betelgeuse Productions until 2003 when he became a founding member of BARKER, Full Service Integrated advertising agency. Early on at BARKER his roll was defined as Executive Producer over video content, digital, and print. This roll later evolved to also include SVP Client Services and later EVP General Manager. In 2016, recognizing that market trends have caught up to the overwhelming need of video content, John Barker and Ray Rainville decided to package their video content model. Ray became the managing partner of Consolidated Content. This allows them to offer any marketer high quality production that can be distributed across multiple media channels and works firmly within the budget.
Organizer of PR Genome: How PR is vital to the future of branded video content in 2017
The PR Council, established as the Council of Public Relations Firms in 1998, is the U.S. trade association representing America's leading firms practicing publics relations. Its members are the premier global, mid-size, regional, and specialty firms across every discipline and practice area. The PR Council's mission is to advocate for and advance the business of public relations firms by building the market and the value of firms as strategic business partners. For more information, visit http://prcouncil.net.