Description
Important Information
These are two half-day precons. You may choose to attend one or both :)
---
PowerShell for DBAs by Andre Kamman
Description
Level 300 - Advanced (08:00 - 12:00)
DBAs will learn all they need to know today to start using Powershell as their main tool to deploy, manage and monitor their whole environment.
In this day long training I will use numerous examples out of my own daily experience as a DBA for many instances. I will tie it all together in a consistent end to end method.
Attendees will be able to learn how to write clean, maintainable code and put it to use the very next day in the office.
We will talk about error handling, creating modules, building in pipeline support, whatif support, logging, parameters and more general Powershell concepts.
After that we will look at remoting, parallelizing and other advanced techniques. Add some SMO, Active Directory and Windows OS and Hyper-V management and we have a very busy day ahead of us.
All code will form a working solution with many samples and is yours to use / change to your liking.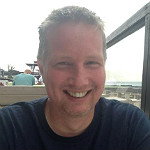 Speaker
André is a SQL Server Solutions Architect at CloudDBA, based in The Netherlands. In previous roles he's done a lot of DBA work on 100's of servers where he discovered his love for Powershell and automating processes in general. Today the better part of his day he's building and tuning Cloud migration scenarios, OLTP Systems, Data warehouses & ETL processes and even the occasional PDW. Enjoying automation so much, he's discovered BIML and is loving it. André is a SQL Server MPV, Dutch PASS Chapter Leader and organizer of SQL Rally Amsterdam and SQL Saturday Holland.

---
Security Best Practices for SQL Server and Application Developers by Mladen Prajdic
Description
Level 300 - Advanced (13:00 - 17:00)
In the last few years and especially in 2015, the number of data breaches has increased rapidly. This is because security is usually an afterthought in the design and development phase. When designing SQL Server 2005 Microsoft implemented a software development methodology called the Security Development Lifecycle (SDL). This resulted in a huge reduction in their software security breaches which can also be observed by a huge drop in the number of security bugs in SQL Server 2005 and above. After that all new software in Microsoft is being developed in this way.
In this precon we'll look at how to implement security conscious patterns and practices for SQL and .Net application development like multilayer security architecture and the pessimistic approach. Protecting your customer data is becoming more important than ever, we'll learn how to properly encrypt, hash, obfuscate and securely transport the data between your SQL Servers and applications.
After building the foundation we'll learn how the bad guys can attack you, and how you can protect your organization against it. Demo attacks will include SQL Injection (SQLi), Cross Site Scripting (XSS), Cross-Site Request Forgery (CSRF), Distributed Denial of Service (DDOS), Social Engineering (SE) and respective protective measures.
We'll try to blow your mind with what malicious attackers can do to your organization and how to protect against it.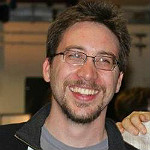 Speaker
Mladen Prajdic is a SQL Server MVP from Slovenia and has been a C# and SQL Server developer for over 15 years. He blogs at http://weblogs.sqlteam.com/mladenp and develops a popular add-in for SSMS called SSMS Tools Pack (http://www.ssmstoolspack.com).

---
Additional information
These are two half-day precons. You may choose to attend one or both :) Snacks and printed workshop material is included in the price. Lunch is included in the 2-for-1 tickets. Registration for the free SQLSaturday event on September 3rd must be done through the SQLSaturday #532 Oslo website.