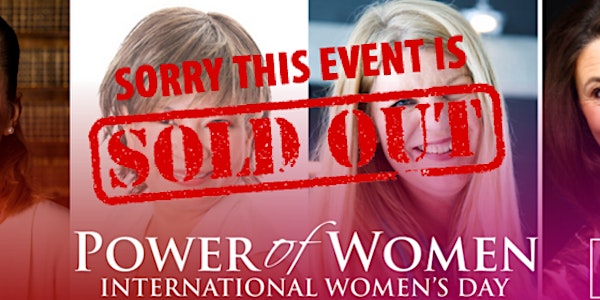 POWER OF WOMEN
When and where
Location
Park Inn by Radisson Sjömansgatan 2 211 19 Malmö Sweden
Description
WELCOME TO THE POWER OF WOMEN EVENT!
Our mission:
Delivering a high-value yearly event to inspire, equip and prepare women of all ages to capitalize on their passions and raise their level of influence.
Excitement and enthusiasm are not enough to reach your full potential. You are going to need skills, strength of character and emotional fortitude.
All our speakers are inspiring women with a strong message that have found a way to turn their passions and strengths into a full time living.
You can expect the following by attending:
✔ Networking
✔ Inspiration
✔ Education
✔ Deal Making
SPEAKERS 2018:
Karen Hoisington Singapore - Award Winning Art Director and Entrepreneur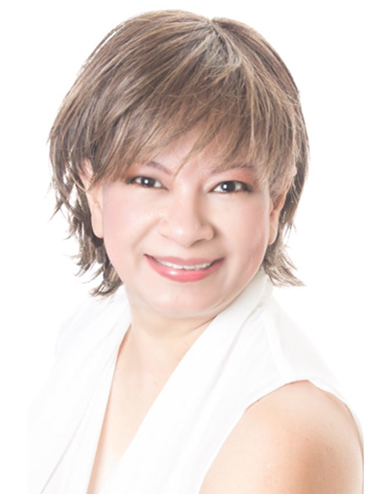 Founder and owner of Datum Branding, pulls from her diverse experience from branding airlines to zoos. She started her career in London before coming to Singapore as an award-winning art director with Ogilvy & Mather (SEA). Later, she formed her own successful branding consultancy, Datum Branding. Karen also lectures in all aspects of marketing at local polytechnics, and recently, at Kyoto International University. Japan. She is a regular guest on TV and a public speaker with the National Library, National Museum, AIA, Estee Lauder, IWFC, Science Centre and is a member of the Singapore Committee for UN Women
Karen will speak on practical steps to create a ME (profile), IT (a product), THEY (a pitch) and WE (partnerships) to achieve a strong visible presence in the marketplace. A hands-on ideation lab creates innovation, decision-making, and problem solving skills that can be applied to every area of life and business.
Programme Highlights:
Create an Awesome Profile That Makes People Fall in Love With You

Bring Your Ideas and Dream to Reality from Nothing

Pitch It Perfectly and Fill Up That Order Book

Know the Value of Partnerships Who Become Friends
Web: www.datumbranding.com
Maria Appelquist Sweden - Published Author and International Speaker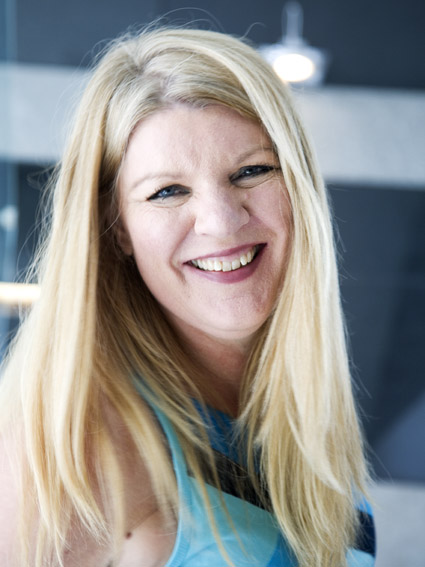 Ph.D. & CPCC is known for creating breakthroughs by connecting the paradigm between sexuality and money. Her background as a sociologist and researcher in the field of international migration and ethnic relations took her career in a whole new direction when she discovered the inevitable problem in corporations - the lack of leadership. With the ambition to create a change she started her business, coaching corporate leaders and change agents.
Her path of personal development took her into the area of understanding conscious sexuality, developing her own D.E.S.I.R.E coaching method. Currently she is creating a platform for conscious leaders that wants to find love and relationships. Maria is an recurrent expert on intimacy and relationships in the Swedish radio program Guldkanalen. She is a published author, international speaker, podcast host and long life learner.
Web: www.mariaappelqvist.com
Web: www.mariaappelqvist.se
Dana Simovic Uganda - Social Entrepreneur, Speaker and Qigong Instructor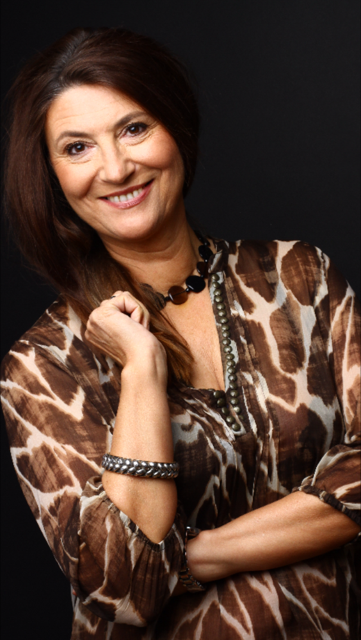 Don't Overthink-Just Do It"
In the midst of life Dana Simovic sold everything she owned and chocked everybody by changing the direction of her life completely. It was Africa and the country of Uganda that gave her a new life high and a clear mission! What do you want to do?
Dana Simovic is the founder of Developing A New Africa (DANA). She was born in Croatia and is now living i Stockholm, the capital of Sweden, and was one of the former founders of Pearl of Africa Environment (PAE) between 2011 – 2015. In 2015 she decided to move on with the DANA organisation (Developing a New Africa) by developing the knowledge of the children in Kampala schools in Uganda. It's all about "Let's support the young generation for a better tomorrow"!
She is very passionate about life and about using the knowledge that she was raised with as a child; the knowledge of taking care of the environment. After lots of travelling she saw that the Pearl of Africa, Uganda, was green and beautiful but unfortunately lacked the environmental health and sanitation that is so important for both people and nature. After that she understood that it was necessary to give the knowledge and skills from education on this subject to the most important people of the future: the children.
Web: www.danasimovic.com
Web: www.danaglobal.org
Alexandra Skoglund - Moderator Event POW
Executive Coach & Leadership Trainer, ufolding deeply fulfilling transformation and seeing people's full potential.
Web: www.iamcoaching.com