About this Event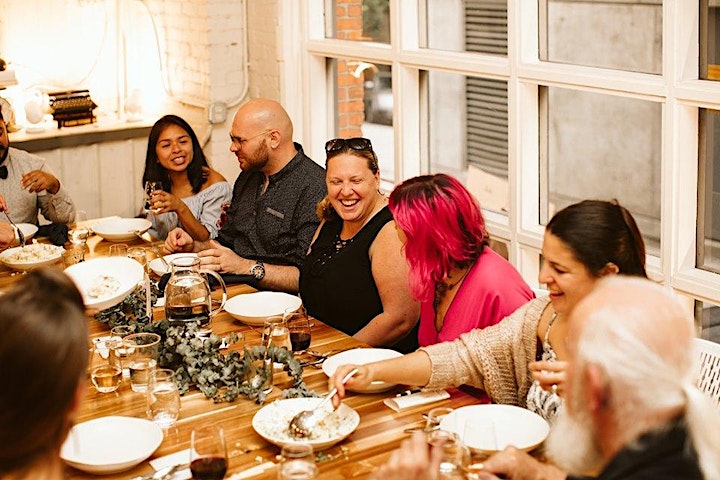 Note: Due to COVID-19 concerns, this event has been postponed, and we are working to secure an alternate date later this spring. Please email us with any questions: hello@theevergrey.com.
--
Setting The Table is a monthly gathering to learn, converse, and break bread around an important issue — presented by The Evergrey, Sea.Citi, and Makers Workspaces.
Our discussion topic this month: Can tech be a force for good?
Seattle loves to hate on tech workers. Our region has undergone some massive changes in the past decade, and it's become all too easy to point the finger at the folks who work for companies like Amazon, Google, and Microsoft and not welcome them into the community.
But like it or not, tech is a big part of the local landscape here in Seattle, and that's not going to change anytime soon. We're bringing together newcomers and old-timers alike to talk about how we can collaborate on related challenges — fast urban growth, its impact on gentrification and diversity, and the deeper question of how and who technology serves.
Led by moderator Caitlin Moran from The Evergrey, local thought leaders will begin the conversation by answering your questions, and we'll see where we go from there!
As for the food: We're mixing things up this time around and featuring delicious Vietnamese food from a well-loved, family-run group of restaurants, Pho Bac.
10% of each event's capacity will be set aside for those who are not able to afford the cost of Setting the Table in their budget. Please apply here to become eligible for this month's dinner. For those of you that can pay full price, thank you! Your support welcomes more voices into the conversation.
Our number one goal with each of these suppers is connection. So please join us to learn and connect with your neighbors in a warm, welcoming setting.
If you're an Evergrey member make sure to get your discounted tickets! Not a member? Let's change that! Start your Evergrey membership today to unlock this discount and all the other perks that come with supporting your local newsletter.