[POSTPONED ] Finding Fulfillment: How to create a more purposeful future
About this Event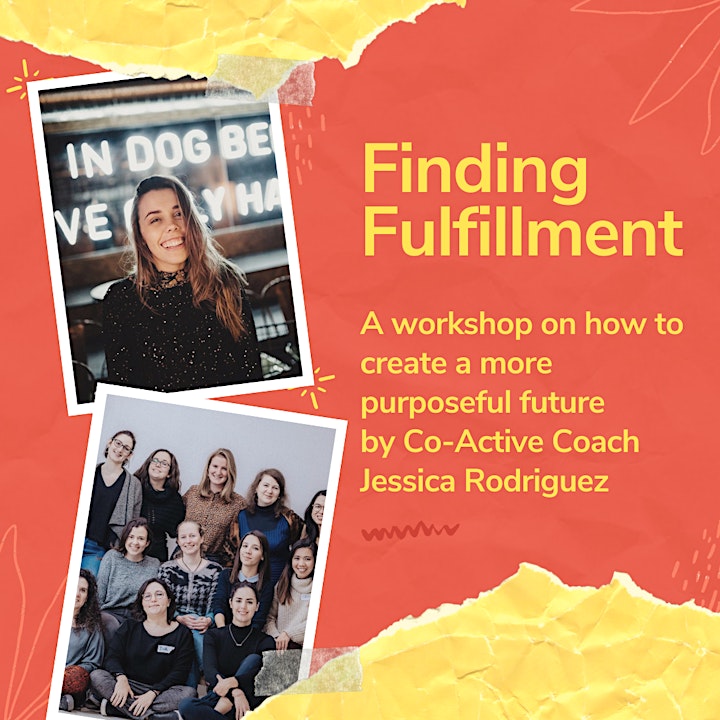 Have you ever stopped to ask yourself any of the following questions:
What's really important for me? About how I live ?
When do I feel most alive? And in this moment - Who am I? What am I doing? What's happening around me at that moment?
And these questions are what Fulfillment Coaching is trying to find answers for. How to help you find your fulfillment and create a more compelling future for yourself!
If you're on a journey to fill your days with what gives you energy, and start shaping your life into what you desire, then join us as Jessica Rodriguez, Interior Designer and (madly in love) Co Active Coach, guides us through activities that will:
Help us identify what your Life's Purpose is.
Discover the values that you need to honor more fully, to realize your Life's Purpose
Introduce you to the Leader Within you, your internal commander who will steer you closer towards the achievement of your life's purpose
Are you ready to let go of your preconceived rules and imagined limitations?
Are you ready to create a life is centered in what makes you feel the MOST ALIVE?
If the answer is yes, then join us in this guided journey of life changing self-discovery!
We can't wait to see you!