Spend 3 career-changing days (in-person) at our new academy space!
About this event
Our first in-person program since 2019! This immersive experience takes you out of your every-day and invites you to rethink the way you approach your everyday work.
Day one is all about getting into the nitty gritty of creative expression; our signature interactive theory puts you in the drivers seat. As we look at hairdressing in a way you never have before!
Day two we take a field trip to experience our new theory in real life and hunt for inspiration. Meet up in the evening for a group dinner to chat about the day and our experiences.
Day three we put our knowledge into action to for a full-day creative workout!
(price includes all materials for all three days, as well as breakfast each morning, one group dinner, and one group happyhour)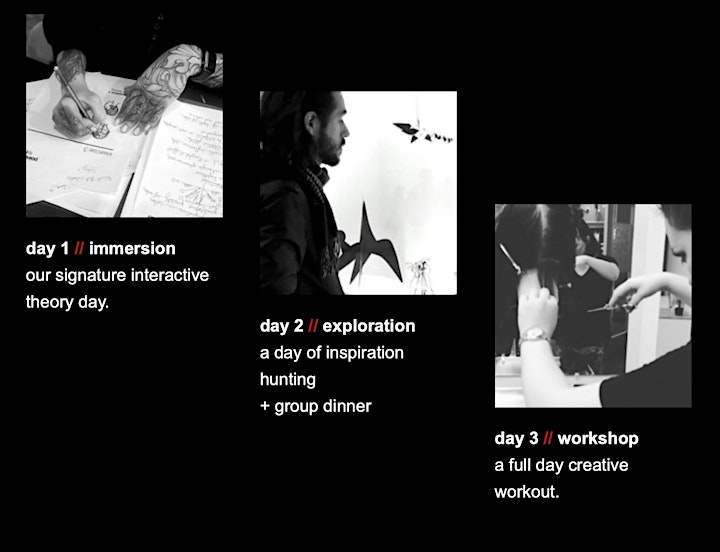 Organizer of point&line the experience
Independently developed education, by hairdressers for hairdressers. We utilize fundamental art & design principles to empower creativity & inspire individual artistry.
we believe in elevating the industry as a whole.
Unlike most education, we don't hand out gimmicks or recipes. We develop innovative classes that are designed to bring out your unique point of view & help you embrace your unique creative self.
let's create together.
- Cody Ferro & Tatum Neiderhiser