Location
McMenamins Kennedy School
5736 N.E. 33rd Ave.
Portland, OR 97211
Description
A product owner delivers your company's most valuable product.
It's a far-reaching job. It's challenging, sometimes overwhelming, and it requires a mountain of specialized skill.
Every product owner's environment is different.
Occasionally product owners work solo.
Many product owners work with product managers, analysts, designers, project managers, subject matter experts, UX specialists, product developers, and other people who support the work.
Some product owners form a product team with many of these people.
How will you succeed in your environment?
In this 2-day POByDesign™ workshop you'll explore your product ownership landscape using LEGO® Serious Play® to figure out how Agile product ownership fits best in your environment. Learn and practice new product ownership skills. Use your skills to design an Agile approach to product ownership for your one-of-a-kind situation.
This workshop is for everyone building your product. Especially:
Product Owners
Agile Managers, Product Managers and Project Managers
Scrum Masters
Other contributers eager for new insight - programmers, embedded subject matter experts, business analysts, QA Experts, and more.
You can also come as a team. Sit together, and find answers for your unique product ownership challenges together.
---


WHEN
Tuesday November 15, 2016, and
Wednesday November 16. 2016
WHERE
McMenamins Kennedy School
Portland Oregon, USA
FEES
$749 (Early Bird!)
Lunch and other refreshments are included in the workshop price.
Register now, prices increase to $1,149 on October 15.
MAX # PARTICIPANTS
25 (strictly limited)*
---
"The Product Owner is responsible for maximizing the value of the product and the work of the Development Team. How this is done may vary widely across organizations, Scrum Teams, and individuals."
- Jeff Sutherland and Ken Schwaber, "The Scrum Guide", July 2016
Apply design thinking principles to understand product value.
Explain how the experience using LEGO® Serious Play® enriched your learning and insight into product owner value.

Examine how "Cost of Delay" impacts prioritizing for value.

Collaborate with your Development Team and product partners to give priority to the work that produces the most value.
Design the role of product ownership to fit your organization. Form a working product team from your own unique constellation of Product Owners, Product Managers, SMEs, Project Managers, Analysts, Developers and other team members that work together to produce value.

Demonstrate facilitation skills by asking powerful questions and become a great product owner by becoming a product facilitator.

Give your Development Team the best possible start with a great Liftoff** and a clear "why" for your product.
Summarize the Agile Fluency™ Model. Use the Model to work with developers to focus on value, deliver value and optimize value.


From Out of Town?
Are you traveling from outside of Portland? You can also spend the night at the Kennedy school.
The Kennedy School is an historic Elementary School in Northeast Portland which opened in 1915. The McMenamins family converted the school into a unique hotel with all the modern comforts. The hotel conversion includes restaurants (in the old Cafeteria), bars (in the old Boiler Room and the Honor Students' Lounge), a soaking pool (through the old Teachers' Lounge), and a movie theater (in the old School Auditorium).
The Kennedy School is easy to reach from the Portland Airport. But if you're spending the night reserve your room soon. They fill up fast.
About your POByDesign Facilitators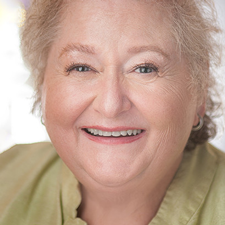 Diana Larsen is author of Liftoff 2nd ed.: Start and Sustain Successful Agile Teams; Agile Retrospectives: Making Good Teams Great; Five Rules for Accelerated Learning; and co-originator of the Agile Fluency™ Model. A founding partner of FutureWorks Consulting, she leads the practice area for Agile software development, team leadership, and Agile transitions. Diana contributes as a leader with Agile Alliance, Organization Design Forum, Agile Open Northwest and the Agile Open Initiative.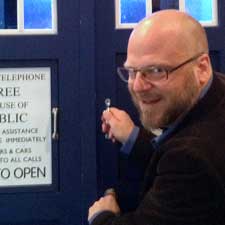 Steve Holyer is an experienced trainer, coach, facilitator and consultant helping organisations unleash value and deliver results. Principal consultant at Steve Holyer and Associates in Zurich Switzerland; he is a sought after international speaker and trainer on Scrum and Agile Product Ownership. Steve created POByDesign™ as a new approach to work with and train product owners.
Steve is a Trained and Licensed Strategic Play™ Facilitator using LEGO® SERIOUS PLAY®.
For more more information about POByDesign, visit POByDesign.com.

For questions please email the organizers or email workshops@POByDesign.com.
---
* When places are gone, they're gone. We need a minimum of 13 signups by Oct 15 to hold the workshop. Sign up now, and take advantage of the early-bird pricing. There are no refunds
** Liftoff 2nd edition: Start and Sustain Successful Agile Teams by Diana Larsen and Ainsely Nies is available from Pragmatic Bookshelf.
POByDesign is a trademark of Steve Holyer and Associates.
Agile Fluency is a trademark of James Shore and Diana Larsen.