Description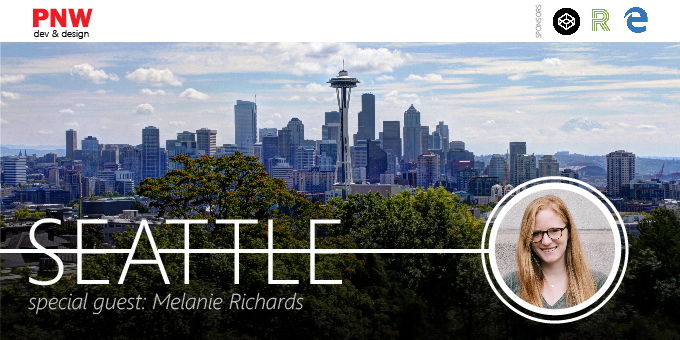 Come join local web developers and designers at a CodePen meetup. We'll have a speaker give a short demo as well as explain the background on the decisions that went into making the pen. From there we'll provide the opportunity for you to network, and most importantly grow in your knowledge (and help share your knowledge) by working with others in creating awesome stuff on CodePen.
Timeline
6:30 - Arrive and mingle, grab some food
6:45 - Welcome & what to expect
6:50 - Meet Rational Interactive
6:53 - Breaking the ice
7:00 - Demo & Discussion: Melanie Richards
7:30 - Break out to play
9:30 - Close up shop
Food and drinks will be provided, please reach out to me via twitter ( @gregwhitworth ) if you have dietary restrictions so I can ensure that we have something for everyone.
Meet Melanie
Melanie Richards is one of those design-and-front-end types who works on the Microsoft Edge web platform team. Most of her projects help web developers understand where that browser platform is headed. Before joining Microsoft, she worked with brands big and small at Fuzzco, a design studio in Charleston, SC and now Portland, OR. You can talk to her about books, food, and dogs.
What is CodePen?
CodePen is an online sandbox that allows you to create working front-end creations in minutes. If you don't already have an account, please sign up for one; although it is not required to attend.
Location
We will be meeting in the gorgeous Seattle Tower on floor 9 which is home for Rational Interaction. They have numerous meeting rooms and sitting spaces which are perfect for people to collaborate and build out some cool stuff on CodePen.
Code of Conduct
The whole goal of this meetup is to become a better web developer or designer. No single person can know everything, so come to this meeting prepared to be inspired, and to inspire. We will not tolerate any pens or discussions that break the CodePen COC. Let's have fun improving one another while improving the web.
FAQ
Do I need to bring anything?
Please bring a laptop so that you can code or work on some design work.
Do I need to know web development or design to attend?
Nope, you're welcome if you're a beginner or an expert. The goal of this meetup is to encourage one another in creating new and inspiring works using web technology.
Is there an age restriction?
Yes, you must be 21 years old or older.
Sponsors
Without these sponsors we would not be able to have this event.