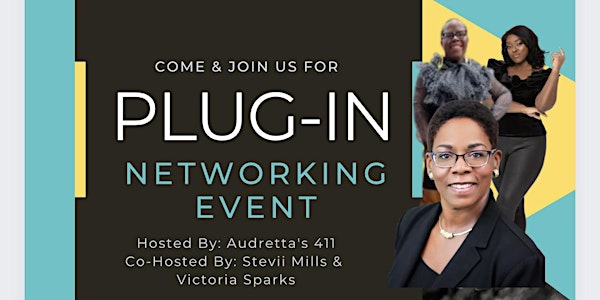 PLUG-IN Networking Fundraising Event to Benefit the Reading Connections
It's time to PLUG-IN because we have practiced being DISCONNECTED for far too long. Your Networth is in your Network. Build it Here!
When and where
Location
Carolina Core Wellness 4000 Ossi Court High Point, NC 27265
About this event
Local Business are ready to shed some LIGHT On Literacy Saturday January 28th with The Plug-In Networking Fundraising event for the Reading Connections of High Point.
Authors, Caterers, Entrepreneurs and Speakers from around the Triad will share the expertise to all that attend this free community event.
Event Speakers:
Rashaad Johnson "Identical Contradiction" www.icontradiction.com
Michele Irby Johnson "Grace Saved My Life" www.livingbygraceministries.org
Macea White Whisettse "Become an Unstoppable Woman" www.wakeyourvoice.com
Stevii Mills & Lisa Eascue Reading Connections of High Point www.readingconnectionns.org
Audretta Hall Audretta's 411 "What Should I Eat Today?" www.tinyurl.com/gainhealth2023
Event Creator/Author Audretta Hall said "Reading was such a huge part of my childhood. The life that I am living today was partially inspired by the books I read as a child."
Reading comprehension skills amongst third graders is on a continual decline. The PLUG-IN Networking event is designed to connect children and parents to local authors, speakers and entrepreneurs with hope of inspiring them to read more
Attendees will have the opportunity to meet with Local Authors, get inspired by motivational speakers and connect with people that are passionate about what they do in the community!
The first 100 attendees will receive a gift bag from the Local High Point Businesses and or discounts and special gifts from the vendors.
To find out more about The Reading Connections of High Point visit www.readingconnections.org
Do you want to have YOUR Business involved in this event? Contact:
Audretta Hall
336-471-7672