Refund policy
Contact the organizer to request a refund.
Eventbrite's fee is nonrefundable.
Sales Have Ended
Ticket sales have ended
If ticket sales have ended, you can learn more or ask a question at https://t.me/PLSacademy
PLS.academy | Syllabus for Chain Analysis 101
About this event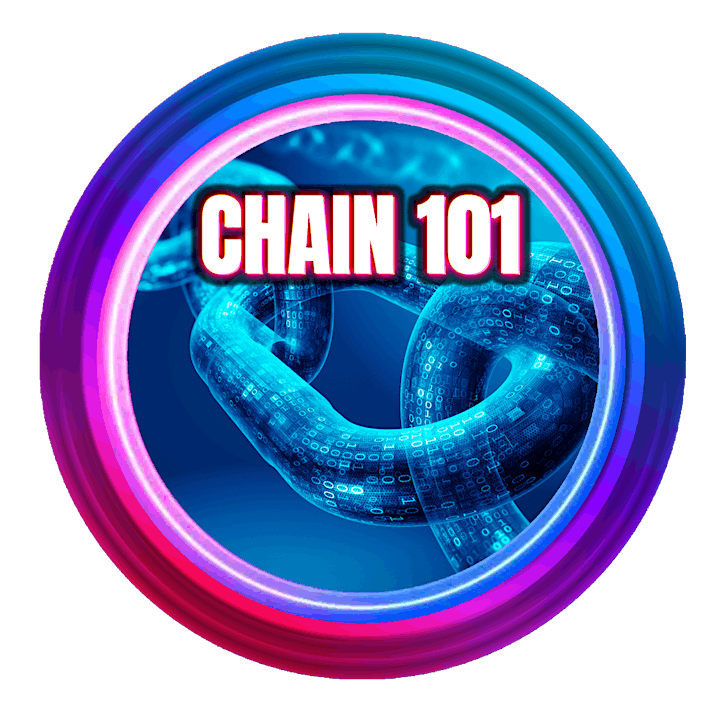 PLS.academy | Syllabus for Chain Analysis 101 July 2022
Instructors: Mati Allin (AllMyLinks.com/Allin) & Dev Charles Win (twitter.com/DevCharlesWin); see "about us" section below.
Live Schedule: 2 hours on Wednesdays in July, starting July 6 at 5 PM PT | 7 CT | 8 ET
Private replay: available anytime (you can ask questions until the end of July). Many people will likely continue to sign up after the start date and you will get access to all previous materials via a private YouTube and Telegram.
Cost: For $99 you get access to all 4 course sessions (2 hours each).
New: Free-Claim Instructions
Alternatively, you can post in https://t.me/PLSacademy and follow instructions to show you sacrificed before JULY 1, 2022 for PulseChain or PulseX and your course fee will be waived. Note: DO NOT sacrifice now to these addresses. If you want to pay but not share your credit card info, then send $99 of HEX, USDC, USDT or ETH to Mati's address: https://etherscan.io/address/0xfeedc89a0a80dc98f63c17e17546e387727919bb and then post evidence in https://t.me/PLSacademy. Please DO NOT message Mati for free-claim, you must post in https://t.me/PLSacademy and wait to get access. Questions? Message https://t.me/DevCharlesWin
Value Proposition
Blockchains are ultimately secured by financial self-interest (game theory) and he/she who has the most information is able to play the game best.
If you're in crypto it's your best interest to learn the skill of chain analysis.
Instead of trusting everything an influencer tells you, why not know how to verify for yourself and be able to do your own research?
Although blockchain data is mostly publicly available, learning how to access it better and draw the correct conclusions can give you an edge over other crypto investors.
We are so early in crypto that easy user interfaces for chain analysis have not yet been invented. Congrats. This course is designed to give you concrete examples of how to use chain analysis, starting with basics through intermediate levels and creating the foundation to understand more of the complexities of game theory and your own crypto psychology.
"The Mother of All Skills"
Chain Analysis is a blockchain skill that can allow you to:
see for yourself why the price is going up or going down,
be aware of and optimize your privacy behavior,
facilitate accounting for tax or bragging purposes,
increase your confidence in investing by interpreting the behavior of the largest holders (whales),
increase the accountability of the projects you give money to,
understand pool/sacrifice game theory to know how to get the most bonus points from your sacrifice,
have a better foundation for learning more complex game theory,
make crypto more exciting and be entertained.
Every level of understanding of chain analysis is valuable, because it helps you to verify any behavior on-chain and to do your own research.
I've even found crypto that I didn't know I had and gotten thousands of dollars of airdrops using chain analysis.
Learning Objectives
Start by learning or reviewing the basics of following crypto transactions on-chain.
Note where interpretation goes wrong; limitations and probabilistic inference, applying critical thinking and psychology to interpret wallet behaviors.
Sample real world examples from the following content areas:
PulseHotList Sacrifice Analysis (also a DYOR tool that compliments chain analysis)
True Crime: The largest hack in Hex history and how this could be misinterpreted
Tracking other Whale behavior
Exploring the HEX origin address (OA) and granddaughter addresses
Identify and strengthen your use of tools for Chain Analysis:
Multi-chain block explorers: Etherscan, Zerion, etc.
Community resources: Best Telegram groups.
Organizing information: Spreadsheets, note-taking, etc.
Software to semi-automate tax record keeping.
Ways to increase privacy and trade-offs.
Even More Value
Ask questions: Use Eventbrite contact form or https://t.me/PLSacademy to request to be added to the private paid Telegram group for CHAIN 101. All questions will be answered on Telegram on Wednesdays, Sundays, and periodically through the end of July.
Bonus materials: Certain learning materials may be added along the way but are not guaranteed. This may include homework assignments, PDF materials, online quizzes or tests and course feedback.
Those taking this course in July, 2022 will be founding members of PLS.academy and have bragging rights until the end of time.
PLS.academy Program
CHAIN 101 is 1 of 3 Required Courses for a Level 1 Game Theory Certificate from Mati Allin's PLS.academy (curriculum is still being developed, this is the first course offering). Improve yourself with training in special topics such as Crypto Chain Analysis and Game Theory. Participants will get documentation to show if they finished this course and passed the optional testing criterion. Join https://t.me/PLSacademy and sign up for this course now on Eventbrite.
Disclaimer: This is not financial or therapy advice. PLS.academy is an online resource, not an accredited institution.
About The Creators
Mati Allin
Mati Allin retired at age 33 thanks to a small investment in HEX, a crypto founded by Bitcoin billionaire Richard Heart. Mati organized the 1st HEX and PulseChain conferences. He previously worked as a neuroscientist and mental health therapist. Now Mati hosts the most popular weekly Hex-centric YouTube show, Game Theory Gang, postulating about the emergent properties of HEX as the best crypto invention of all time. His latest project was founding PLS.academy to teach beyond the 350,000 hours of YouTube watch time he's provided for free. Learn more at AllMyLinks.com/Allin
Dev Charles Win
Charles Win is an experienced legacy cloud architect who is relatively new to crypto and will help Mati organize materials and give feedback to ensure the course is viable for beginners and not just experts. He is the co-founder of PLS.academy.
Chain Analysis is valuable! What are you waiting for? Sign up now!