Description


The Brothers' Network creative director Gregory Walker in dialogue with Chicagoan of the Year, millennial playwright Ike Holter, at the Philadelphia Theatre Company on January 30, 2016 at 6:30 p.m. Please purchase your tickets for this premiere production and conversation.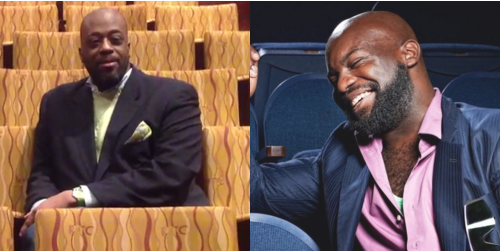 Left:
Gregory Walker
Creative Director
The Brothers' Network

Right:
Ike Holter
Playwright
Chicagoan of the Year
Please join us for our exclusive discourse with this contemporary playwright, and a preview of his provocative new play, Exit Strategy. Seating for this event is orchestra. Please purchase your orchestra street ticket now. Your reserved ticket allows you access into our pre-performance dialogue and reception with Ike Holter.
At once poetic, political, sad, funny, timely, complex and compassionate, Ike Holter's thrilling, beautiful new play "Exit Strategy" is the story of the desperate final days of a condemned, crumbling Chicago public school dreading its upcoming prom date with the cruel bulldozers from City Hall.
"Exit Strategy" will go on to New York City later this year. Be the first to see the show on the east coast on January 30th with The Brothers' Network.

Synopsis:
Holter's serio-comic play is about the teachers and students of a Chicago Public School on the verge of closure, and their grassroots efforts to save it from the bulldozers.

Reviews:
A major hit for Jackalope Theatre in the spring and summer of 2014, "Exit Strategy" was repeatedly extended, remounted and raved about by critics.
The Tribune's Chris Jones called it "a blistering production of a crucial new Chicago play, and an overall experience comparable to those famously seminal moments of Chicago theater." Jones named the production the third best show of 2014.

The Playwright:
Ike Holter's work has been developed by The Playwrights Center, The Eugene O'Neil Theater Center, and The Kennedy Center's ACTF. His plays have been produced by EP Theatre, The Mixed Blood Theatre, Jackalope Theatre, City Lit, and Nothing Without a Company, where he is the Associate Artistic Director.

Framework:
The Brothers' Network is pleased to again engage the brilliant talent of the prestigious Steppenwolf Theater. In 2012, we produced another African American playwright and MacArthur Genius Award Winner Tarell Alvin McCraney in a six week run of two of his most provocative productions, "Marcus; Or The Secret of Sweet" and "The Brothers Size."

Our conversation with millennial playwright Ike Holter is consistent with our mission to amplify the best and brightest black playwrights. We have provided audience development and/or produced for playwrights Daniel Beatty, Colman Domingo, Nathan James, Idris Goodwin, Nathan Yungerberg, Glenn Gordon, Eric Holmes, and Dennis Allen II.
The post-show round table dialogue will be led by Roland L. Williams, PhD., author of Black Male Frames and John Lavin, PhD., professor and Philadelphia public school teacher.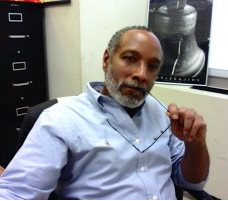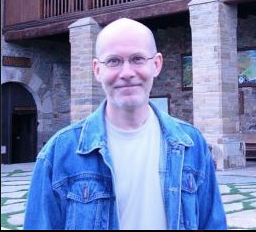 Please purchase your tickets today.