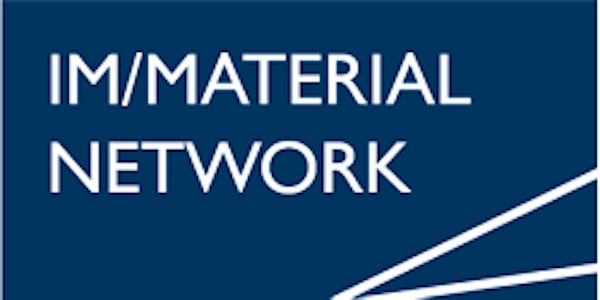 Playing in im/material Worlds
Location
Hannah Maclure Centre, Abertay Student Centre, Abertay University
1-3 Bell Street
Dundee
United Kingdom
Description
Games transcend material and immaterial worlds. Our panel will discuss how VR/AR/XR media and technologies are impacting how we play.
Join us for a tour of the Abertay Digital Graduate Showcase and the Games and Immersive Showcase, followed by a panel discussion!

Panel Speakers: Robin Sloan, Simon Meek, Sandy Louchart, Mona Bozdog, Lynn Love
Event Schedule:
13.45-14.00
Arrival at Hannah Maclure Centre
14.00-15.00
Guided tour of Abertay Digital Graduate Showcase
Abertay Student Centre
15.00-16.00
Games and Immersive Showcase
Hannah Maclure Centre Gallery
16.00-18.00
Panel Discussion - Playing in im/material Worlds
Events Area - Abertay Student Centre
The Playing in im/material Worlds panel discussion will be based around a series of questions including: How can best practices and theories from game design be used to frame and develop our understanding of immersive experiences? How are digital, immersive games designed for public spaces, and how can site-specific digital games make complementary use of material and immaterial objects? How do we approach storytelling using emerging immersive technologies? What opportunities for storytelling are afforded by the blurring between immaterial (virtual) and material (physical) worlds?
More details on this and other im/material network events are on our website: https://www.gla.ac.uk/research/az/immaterial/