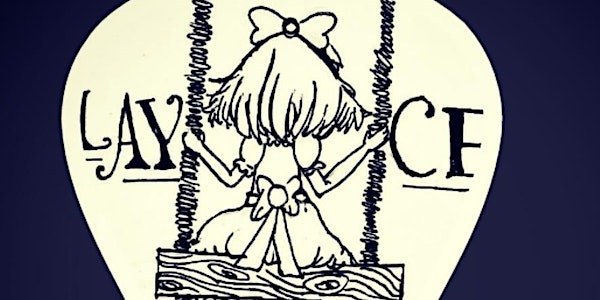 PLAY CENTER / SSURROUND SSOUND / VICES OF VANITY / HYPERSPACE
Location
Atlanta Room at Smith's Olde Bar
1578 Piedmont Ave NE
Atlanta, GA 30324
About this event
PLAY CENTER
A garage rock, grunge rock, post hard core, post punk, band from Atlanta Georgia. Having fun and creating good vibes via distorting sonic frequencies
SSURROUND SSOUND
Casey Kline (Guitars,Vox)
Bruce Lively (Drums, Prod., Vox)
Casey Jones (Guitars, FX)
Phill.anthropy (Bass Guitars)
Ssurround Ssound is a hard rock outfit that was formed by childhood friends who came together to create a band without category or genre.
You can hear the soul, the drive, and the organic connection that once was a childhood dream in the music now, and when (guitarist) Casey Jones, and (Bassist) Phillip Hutchinson joined the band in 2018... well.. listen for yourself. Ss prides themselves on being as diverse as possible; mixing subtle tones with huge arena rock hooks and anthems. While Incorporating elements of funk, jazz, hip hop, and even DnB, this band never forgets that their roots were in ROCKING OUT TOGETHER... and... they do it well.
The name "Ssurround Ssound" arose from the use of pedals and tech that produce a proverbial "wall of sound" & turns that sonic bombardment into art pieces that evoke the senses and causes one to immerse themselves completely into the music!! The band strives to push musical boundaries while playing without rules or restrictions.
In 2018, the band finished recording a handful of tightly crafted rock songs for All digital media. Big guitars and big drums... The demos highlighted their influences ranging from 70's arena rock and grunge tones of the nineties, to softer moments and even incorporating elements of hip hop. In 2007 "The Same Brain" (a precursor to Ssurround Ssound) won their first round of the Emergenza sponsored "battle of the bands" with first prize being a trip to Germany to play a festival with global acts.
VICES OF VANITY
Vices of Vanity is Atlanta, Georgia's kick ass female-fronted hard rock trio. The band formed in 2016 to offer something original to the cover-heavy ATL scene. The sound is a modern update of the old school vibe of Black Sabbath and AC/DC that recalls everything that's great about rock music. The concept is simple: one guitar, bass, drums, and a seriously hot vocal are all it takes to rock the house.
The band is guitarist/vocalist Lynnay Della Luce, bassist Amy Epperley, and drummer Hunter Cook. The three quickly developed a distinctive modern hard rock sound after just a few writing sessions and released the tough-toned single "Hard Way" in July of 2016. Following that were 2017 single releases "Loud" and "Zombie" (a Cranberries cover), followed by the band's first EP ROWDY, released in January of 2018. Vices has opened up for nationally touring acts such as Fuel, Otherwise, Through Fire, Righteous Vendetta, and Saving Abel. Vices of Vanity has become an Atlanta favorite, known for a no-holds-barred rock show that can burn the roof off of any venue in town. Rock fans: meet your new favorite band.
HYPERSPACE
Hyperspace is a "Geek Rock" band from Atlanta, Georgia. Formed in September 2011. The band mixes punk, distorted guitars, and catchy songs to create their own brand of "Geek Rock".