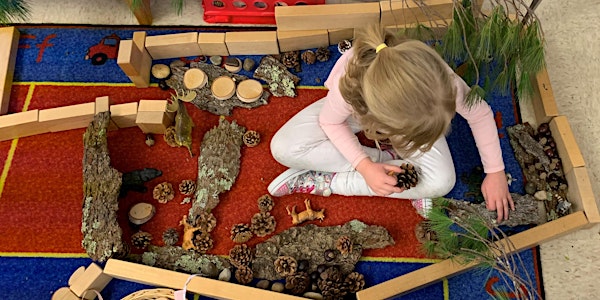 Play-based Learning:Creating Opportunities for Deeply Connected Learning
Join the UNH Early Learning Coaching team for this FREE interactive professional development opportunity for educators(PS-3rd grade).
When and where
Location
McClane Center- NH Audubon 84 Silk Farm Road Concord, NH 03301
About this event
Presenters will dive into the what, why and how of play-based learning in NH.
Background and context will be provided and we will closely examine three essential elements for creating successful play-based learning through the integration of guided-play opportunities for your students. Participants will be invited to explore the plethora of opportunities open-ended experiences present to children and how such experiences are the avenue through which rich, authentic and deep learning can flourish and connections to content are naturally made.
Participants will:
● develop a deeper understanding of play-based learning, specifically guided-play.
● learn about the teacher as facilitator taking on roles of intentional planner, guide and co-constructor of learning within meaningful play-based experiences.
● experience and engage with open-ended materials and collaborate with colleagues about the opportunities they afford to students.
● learn how to facilitate meaningful play-based learning experiences within classrooms. What does the implementation and facilitation look like?
● become familiar with strategies for documenting and making visible children's learning through play.
*We will break for lunch, but it will not be provided. Please bring your own lunch to enjoy on the beautiful grounds of this NH Audubon Center*