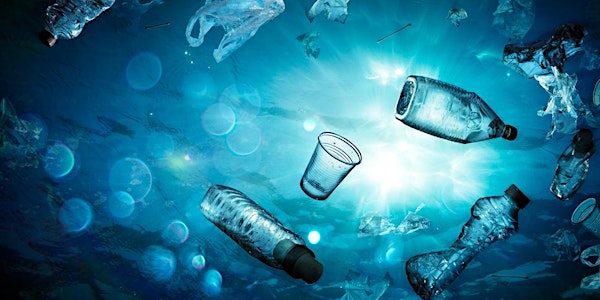 Plastic Pandemonium: Source to Sea to Solutions
LiveStream Season 4, Episode 1: Plastic Pandemonium: Source to Sea to Solutions
By Connecticut River Conservancy
When and where
Date and time
Wednesday, April 5 · 9 - 10am PDT
About this event
From tiny microplastics in the river to derelict fishing nets floating in the ocean – plastic pollution is a problem facing all waterbodies from source to sea. This LiveStream will feature the many ways CRC is addressing the problems of plastics, from river cleanups to microplastics monitoring to state-wide advocacy that aims to "stop trash before it starts." Dr. Kara Lavender Law, Research Professor of Oceanography at Sea Education Association (SEA), will set the scene by sharing SEA's decades-long research on microplastics in the ocean and her work "upstream" on the generation, pathways and treatment of plastic waste, ultimately striving to prevent plastic leakage to the environment. Ryan O'Donnell, CRC's Water Quality Monitoring Manager, will talk about our pilot volunteer microplastics monitoring program in the Connecticut River watershed. Additional CRC staff will talk about our Cleanup efforts and advocacy work, and how you can get involved.
About the Speakers
Dr. Kara Lavender Law is Research Professor of Oceanography at Sea Education Association (SEA; Woods Hole, MA), studying the sources, distribution, transformation and fate of plastic debris in the ocean.  Trained as a physical oceanographer, Dr. Law has more than 12 months of sea time on oceanographic and sailing research vessels, including in the eastern North Pacific and western North Atlantic Oceans where plastic debris accumulates in regions dubbed, "garbage patches".  Her research interests include the sources of plastic debris to the marine environment, understanding how ocean physics determines the distribution of plastic and other marine debris, and the degradation and ultimate fate of different plastic materials in the ocean.  Dr. Law served as co-principal investigator of the Marine Debris Working Group at the National Center for Ecological Analysis and Synthesis (NCEAS), is co-chair of the SCOR Working Group FLOTSAM (Floating Litter and its Oceanic TranSport Analysis and Modelling), and served on the U.S. National Academies of Sciences, Engineering, and Medicine Committee that published the report, Reckoning with the U.S. Role in Global Ocean Plastics Waste, in 2022. Dr. Law holds a PhD in physical oceanography from Scripps Institution of Oceanography and a BS in mathematics from Duke University.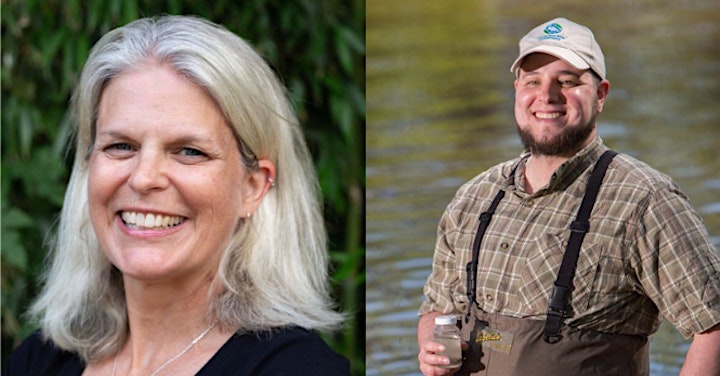 Ryan O'Donnell, Monitoring Program Manager, first joined the CRC team in 2013 as a lab tech in the Greenfield Water Quality Lab. He has coordinated volunteer water quality monitoring programs throughout the Connecticut River watershed since 2015. He is especially focused on using volunteer monitoring programs to bridge knowledge gaps and build coalitions where watersheds cross political boundaries. Before coming to CRC, Ryan taught science and music to students of all ages. Ryan holds an M.S. in Sustainability Sciences and a B.S. in Geology from the University of Massachusetts Amherst and a B.A. in Classical Guitar Performance from Virginia Commonwealth University. He lives with his husband where they raise chickens, garden, make music, and hold events for the local Jewish community on their western Massachusetts homestead.
_____________________
About LiveStream: CRC brings your rivers to you! Join CRC staff and partners for a series of live lunchtime presentations, on select Wednesdays from Noon-1pm. You get to learn more about the rivers you love, ask questions, and interact with a river-loving community all from the comfort and safety of your home (or wherever you may be). LiveStream will be hosted via Zoom. Please register for each presentation to receive meeting information.
See past, present and future events in our LiveStream series. Check out CRC's Events Calendar to learn about other upcoming events.
About the organizer
Connecticut River Conservancy is a voice for the Connecticut River watershed, from source to sea. We collaborate with partners across four states to protect and advocate for your rivers and educate and engage communities. We bring people together to prevent pollution, improve habitat, and promote enjoyment of your river and its tributary streams. Healthy rivers support healthy economies.