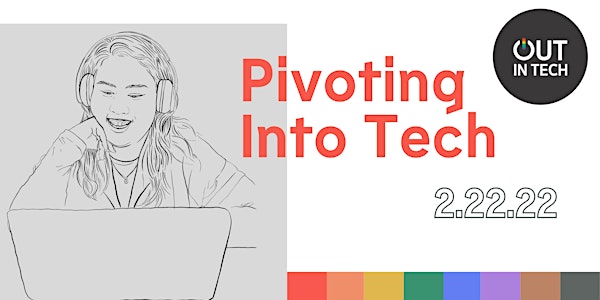 Pivoting Into Tech
Are you thinking about making a career change into or within tech? Join us to learn how to tell your story to make a seamless transition.
Date and time
Tuesday, February 22, 2022 · 5 - 6:15pm PST
About this event
Are you looking for your next job in the tech field with a major, internship or previous experience that are not tech related? Are you 17-24 years old? The pivot may seem daunting, but your unique experiences are your superpower. Join us to learn how to craft and tell your story to make a seamless transition.
Craft your story:
Our panelists join us to share how they used their previous non-tech experience to their advantage when pivoting into tech.
Tell your story:
Now that you know what your unique career story is, our special speaker will share how to use LinkedIn as a tool to share that story with your network and prospective employers.
We use Zoom to meet! Please download the Zoom app on your desktop and/or mobile phone prior to the meeting.
About the organizer
Out in Tech unites the LGBTQ+ tech community. We do this by creating opportunities for our 40,000 members to advance their careers, grow their networks, and leverage tech for social change.