Description
Pink Ribbon Run 2016 is an awareness running event. The objective of this event is to increase the awareness of the community in Malaysia towards breast cancer. This event is organized by Limitless HQ Services in collaboration with MAKNA (Majlis Kanser Nasional / National Cancer Council). Some of the fees will be donated to MAKNA.
Official Apparel: Ultron Microdry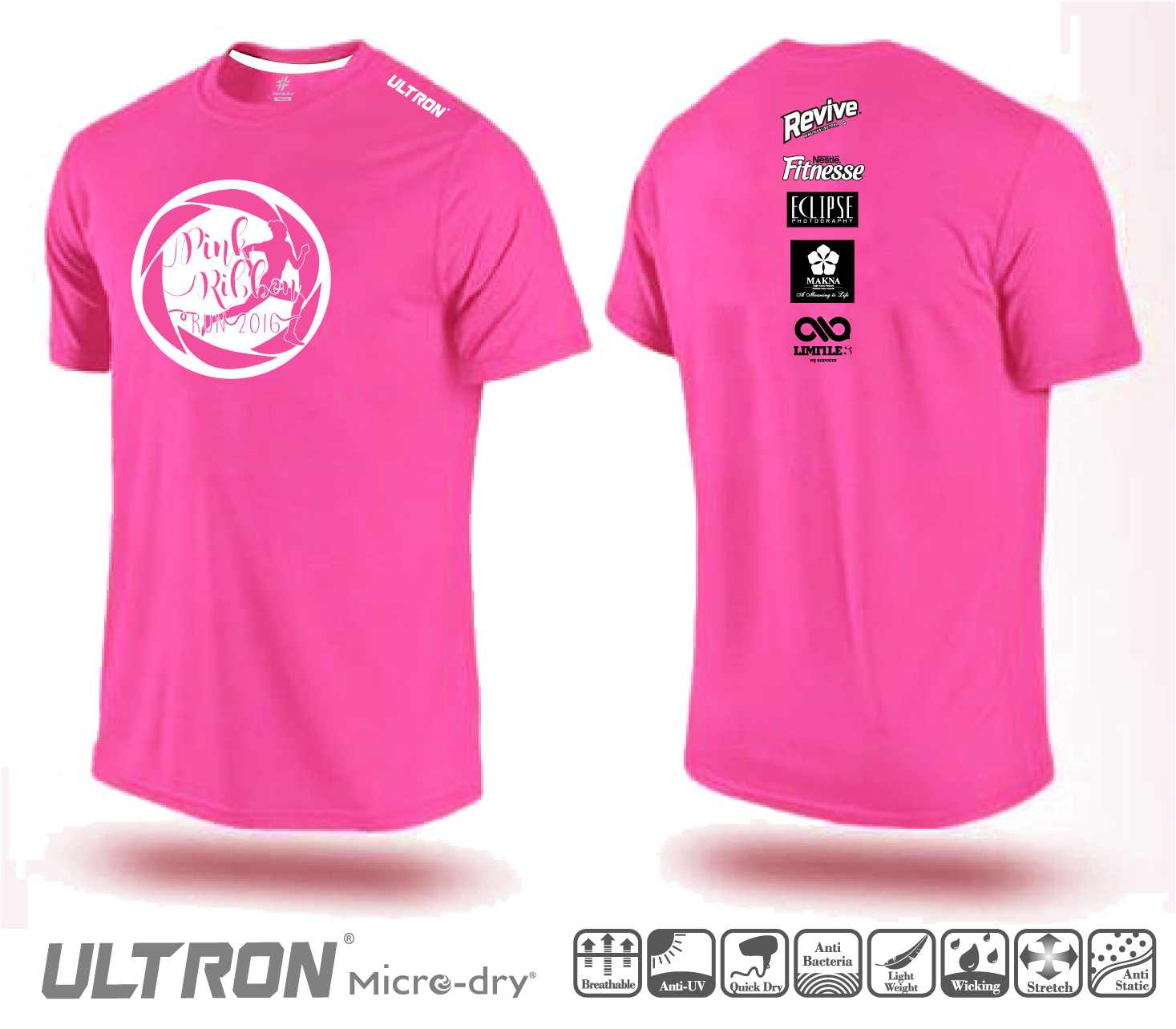 Official Medal: 5KM & 10KM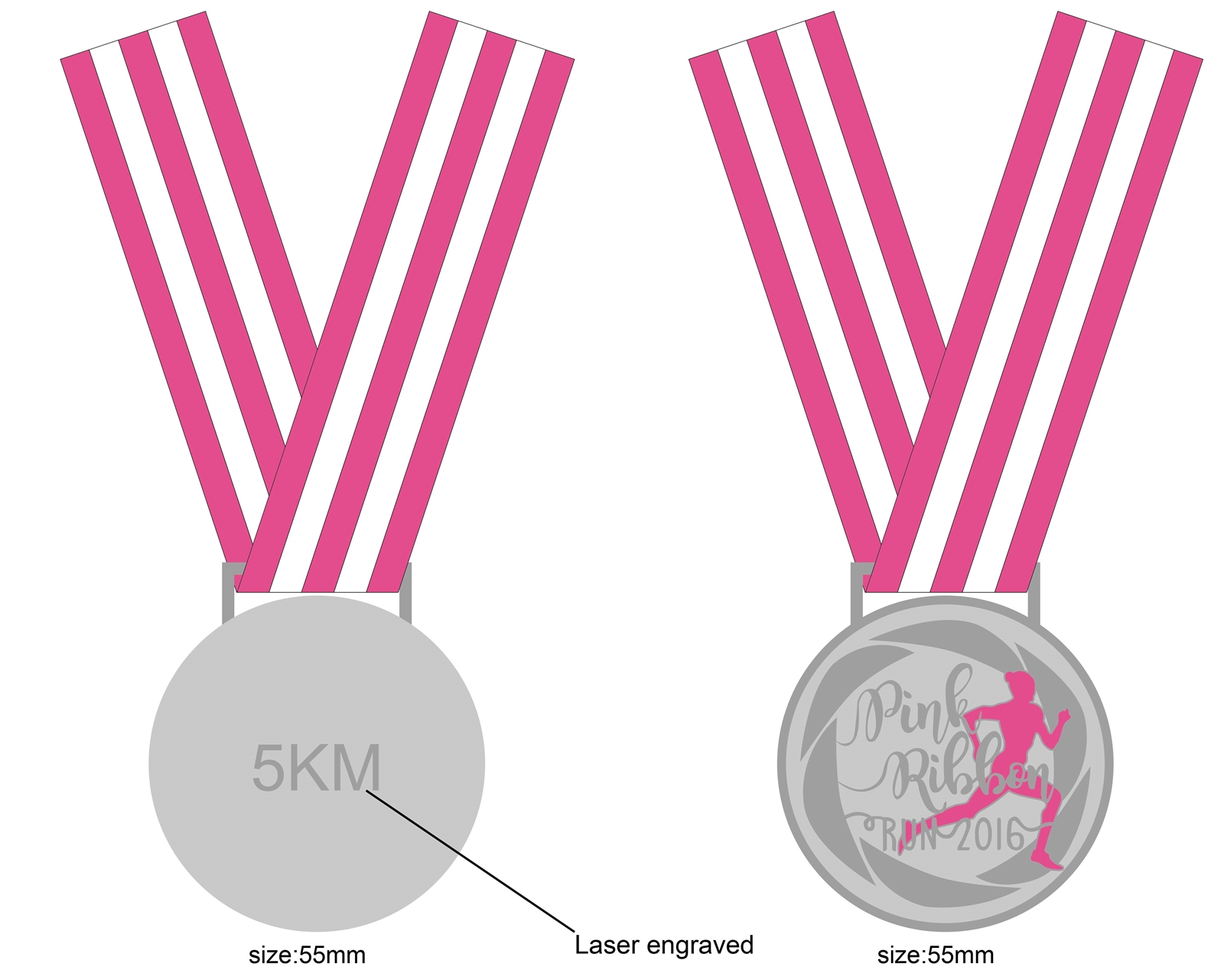 Maps: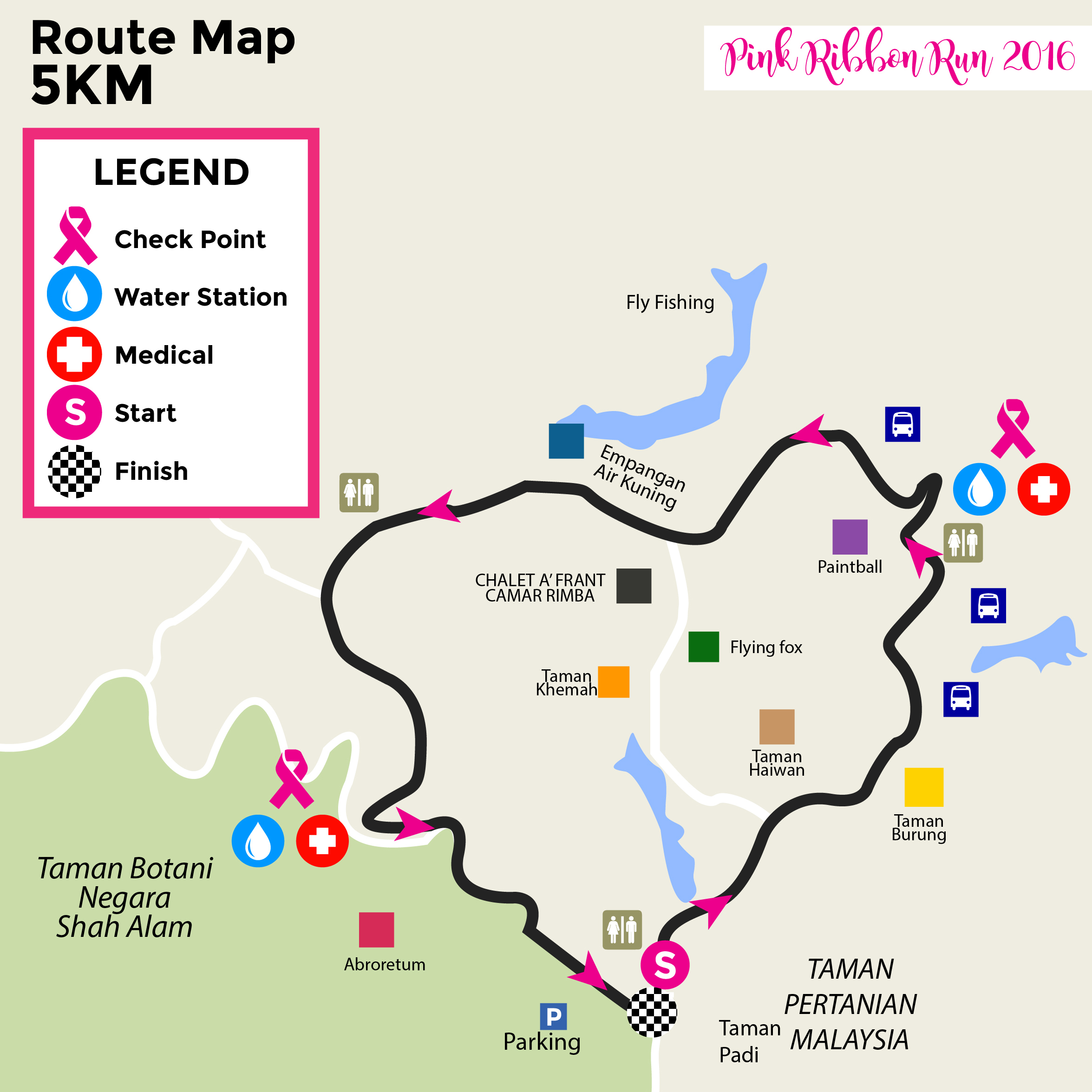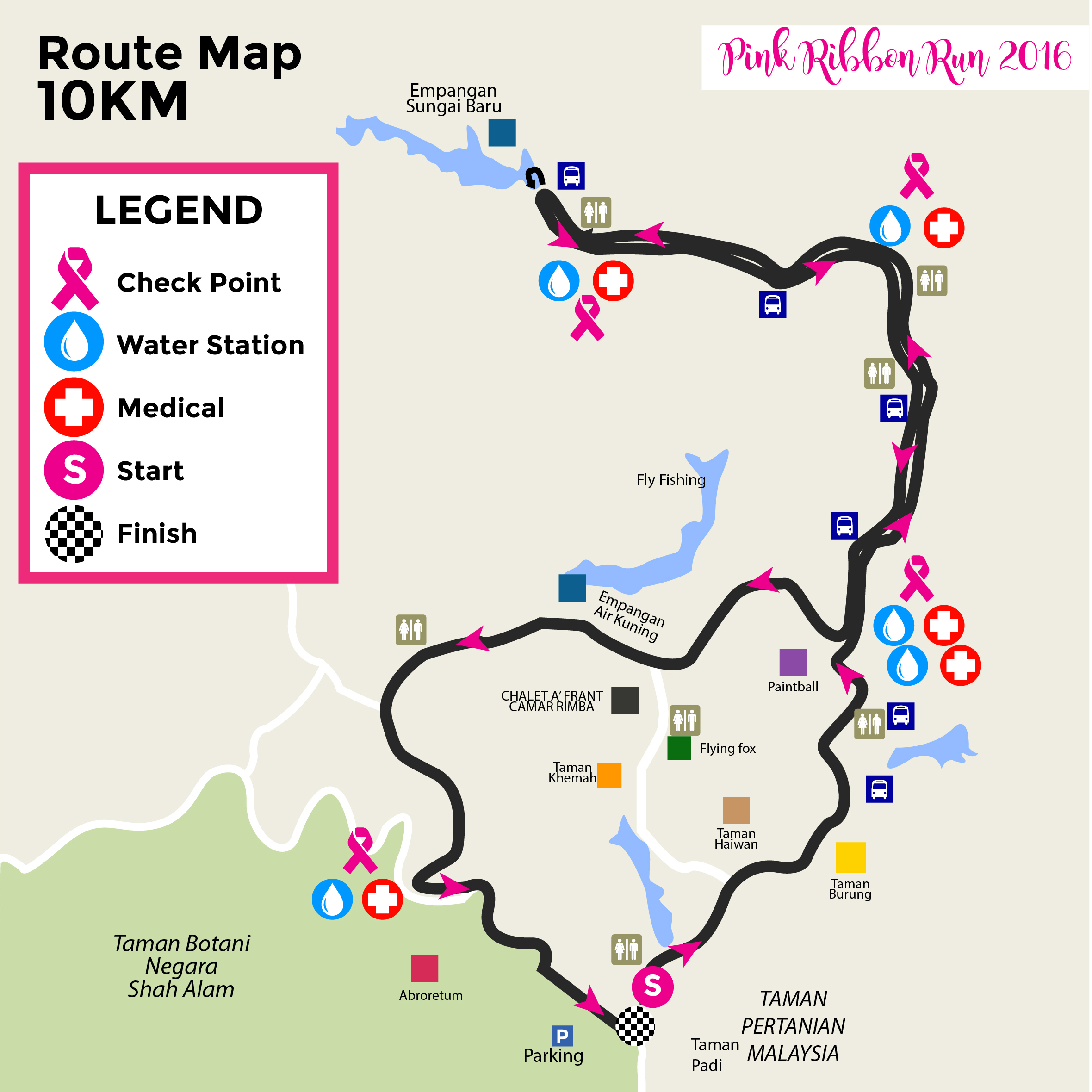 Category: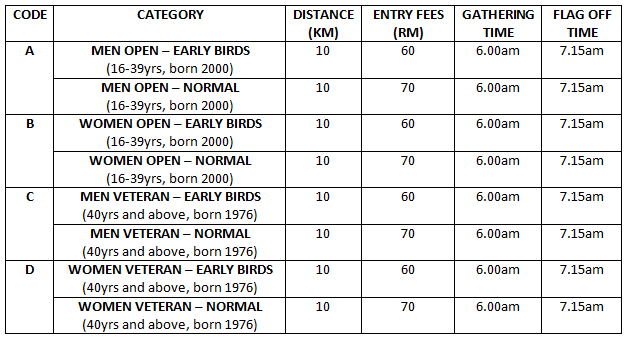 How to enter Virtual Run and its T&C?
Buy the virtual run ticket (10km or 5km) on this website

Fees : VIRTUAL RUN 5KM (RM60) | VIRTUAL RUN 10KM (RM70) | POSTAGE FEES RM10 per person

Complete the race before 11.00 a.m.. , 12th November 2016

Send the prove (running apps, Garmin photos, Fitbit and VivoSmart data , treadmill record, etc), your timing, together with your picture to us at nadzri.limitlessco@gmail.com with the subject of VIRTUAL RUN 10KM or VIRTUAL RUN 5KM.

This challenge is strictly limited to 500 participants per category. (500 for 10km & 500 for 5km)

Your running kits and finisher items will be posted within 14 working days after 12th November 2016.
Eligibility:
i. This competition is open to all Malaysian and expatriates who has Malaysian working permit and also his/her immediate family members.
ii. The 10KM, 5KM is open to participant of age 16 and above.
iii. The 5KM challenge is open to participants of age 6 and above (kids open - supervised by registered parent/s)
iv. Minimum target of participants of category A, B, C, D is 200 per category. Failure to meet this minimum participants will cause them to convert to MEN OPEN 10KM & WOMEN OPEN 10KM.
v. Minimum target of participants of category E, F, & G is 1000 people. Failure to meet this minimum participants will cause them to convert to Fun Run Open.
Registrations:
Everyone needs to register via Online Registration at www.eventbrite.com
Note:
Any online registration without online payment is invalid. Therefore please ensure to pay online when you register online.

Substitution and changing of categories is NOT allowed. Otherwise you will have to re-register.

No refund will be made for wrong registration.

We only accept online payment via PayPal, Credit Card, and Debit Card (using your ATM card)
Merchandise
100% cotton t-shirts. (Unisex)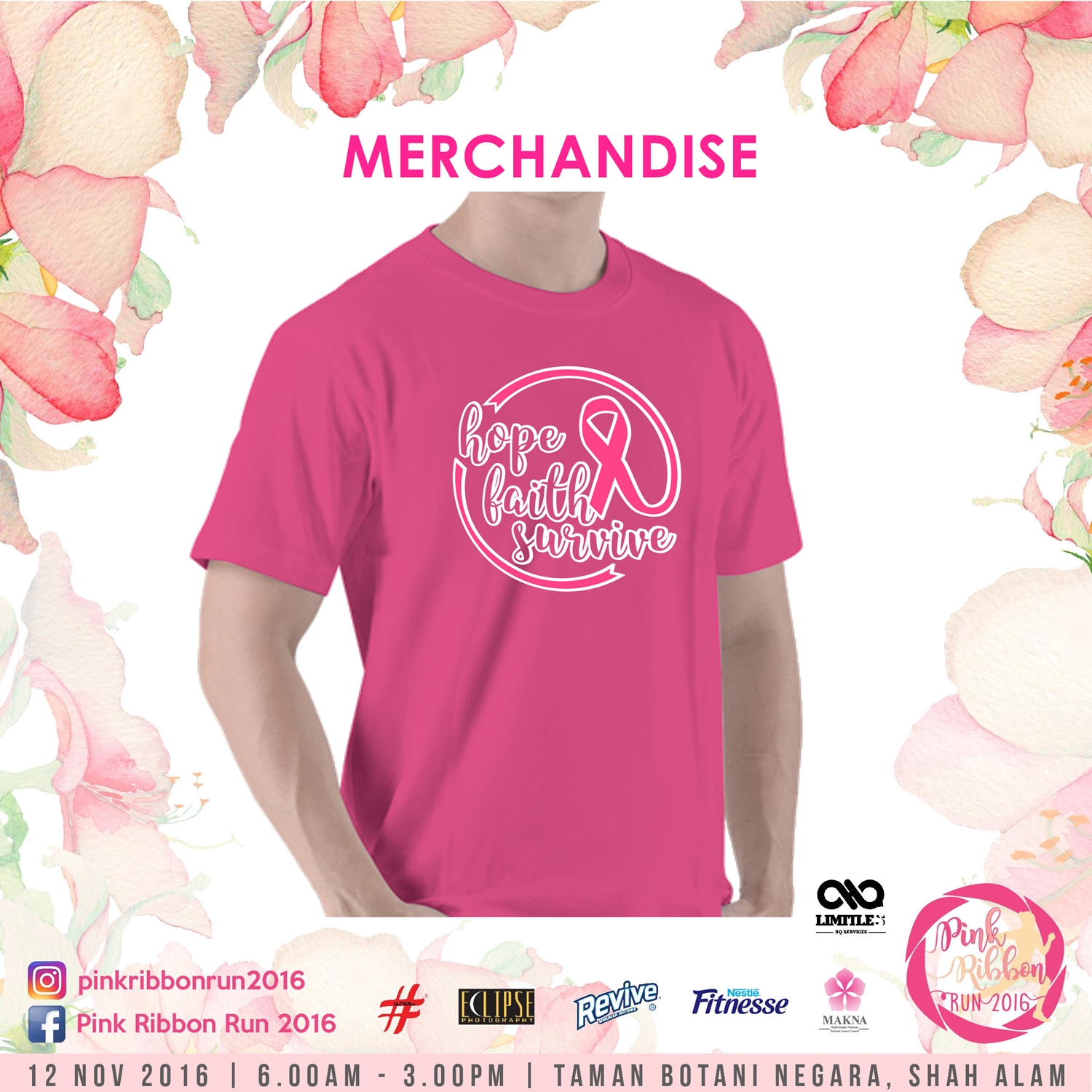 Pre order: We will deliver your paid items after 31st October 2016. Estimated date : 14-18 November 2016.
Running kits & advantages upon registration:
i. Official T-shirts (Dryfit)
ii. Wristband with unique number
iii. Official medals (finisher)
iv. Lucky draw number. STAND A CHANCE TO WIN 2 TICKETS TO BALI and many more!

There will be NO distribution of kits on race day.
Change of t-shirt size and running number is not allowed!
Running kits can be collected at NU Sentral on 29th and 30th October 2016
Running kits will be delivered using Malaysia's courier service 2-8 weeks before the event for those who are staying outside KL/Selangor/Putrajaya
Delivery fees : RM10/registration. Multiple registrations require only one address for delivery
Result:
The results of the each category verified by professional judges and their decision is final.

Certificate:
Certificate will be distributed at the finish line. No claims will be entertained thereafter.

Medal:

Finisher Medals will be distributed at the finish line. No claims will be entertained thereafter.
General Enquiries:
For any general enquiries pertaining to the PINK RIBBON RUN, please contact:
Email : limitlesshqservices@gmail.com

Registration Closing Date:
9th October 2016 or upon reaching the maximum participants.
Whilst every reasonable precaution will be taken by the organizers to ensure the participants safety, participants are strongly encouraged to go for a medical examination and/or consult their medical practitioner prior to registration and before the actual race day.
The organizers reserve right to change the date and venue without prior notice. The announcement will be made afterwards
The organizers reserve the right to delay the commencement of the race in the event of heavy rain or thunder storm or extreme weather condition. Should the heavy rain, thunder storm or extreme weather condition persist after delay, the organizers reserve the right to cancel the race without any refund. In the event of heavy rain or thunder storm or catastrophic or natural disaster resulting in a postponement or cancellation of the above event, the organisers shall not be held responsible for any claims whatsoever in any form made by any individual or parties concerned.
The organizers reserves the right to use any photograph (including those of participants), motion pictures, recordings, or any other media records of the event taken before, during and after the event, for any legitimate purpose including commercial advertising and distribution to sponsors.