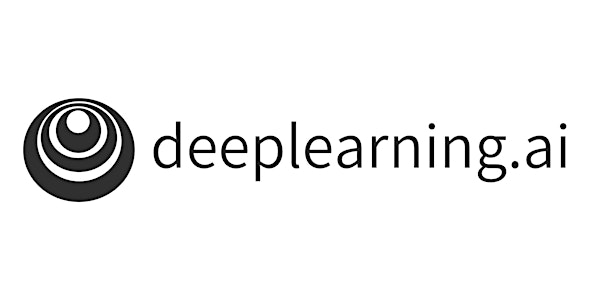 Pie & AI: Berlin - A Conversation with Dr. Andrew Ng
When and where
Location
Carmeq GmbH Salzufer 8 10587 Berlin Germany
Description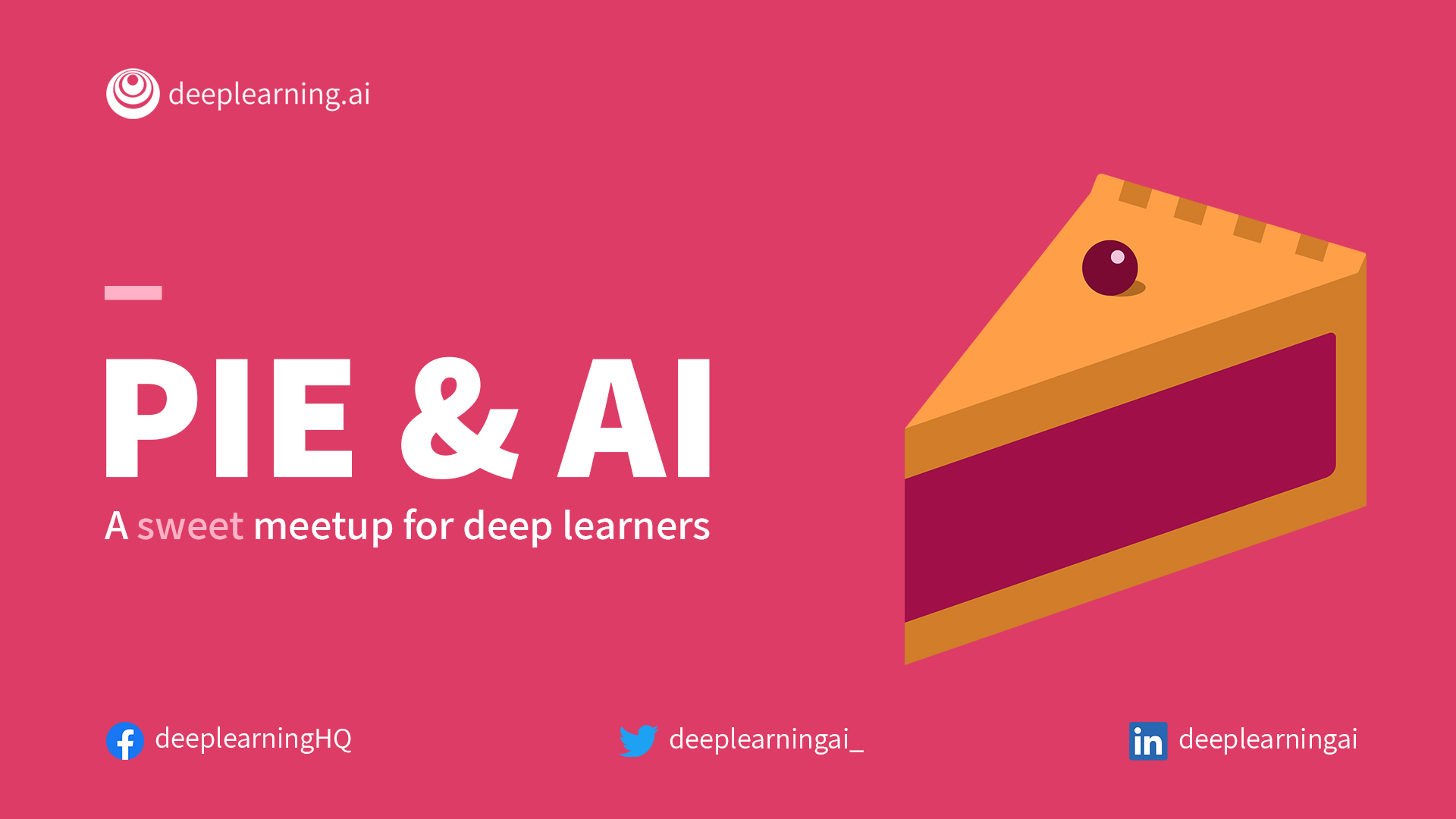 Welcome to our very first deeplearning.ai Pie & AI webinar meetup in Europe on October 17th, 2019!
If you're wondering what an AI career looks like, what the best learning path is, what courses you should take and how to overcome common challenges when breaking into AI, come join us!
The event will kick off with a live video talk from Dr. Andrew Ng. He will share exciting AI trends and tips and tricks for how to build a career in AI. We'll follow with a keynote and a panel discussion from local guest speakers. They'll also be taking questions from the audience.
This Pie & AI webinar meetup series will be hosted in several cities in Europe simultaneously. This one is in Berlin. Special thanks to deeplearning.ai Ambassador Jan Zawadzki and Carmeq GmbH for co-hosting the event.
Come meet your fellow deep learners! We hope to see you for Pie & AI on 10/17!
If you are interested in hosting the webinar or other Pie& AI events in your city as well, send us a note at events@deeplearning.ai!
---
Event Agenda: Central European Time
6:00pm-7:00pm: Doors open + light refreshments

7:00pm-7:05pm: Introduction

7:05pm-7:20pm: Live video talk from Dr.Andrew Ng

7:20pm-8:00pm: Q&A

8:00pm-8:40pm: Keynote or panel discussion from local guest speakers

8:40pm-9:00pm: Mingle with your fellow deep learners!
*Please note: Andrew's live video talk will be available exclusively at the venue for in-person attendees.
---
About:
Andrew Ng: Dr. Andrew Ng, a globally recognized leader in AI, is CEO of Landing AI and General Partner at AI Fund. As the former Chief Scientist at Baidu and the founding lead of Google Brain, he led the AI transformation of two of the world's leading technology companies. A longtime advocate of accessible education, Dr. Ng is the Co-founder Coursera, an online learning platform, and founder of deeplearning.ai, an AI education platform. Dr. Ng is also an Adjunct Professor at Stanford University's Computer Science Department.
About Pie & AI: Pie & AI is a series of deeplearning.ai meetups that bring together the global AI community. Events typically include conversations with leaders in the world, thought-provoking discussions, networking opportunities with your fellow learners, hands-on project practice, and pies (or other desserts you prefer.)
If you are interested in hosting a local Pie & AI event for us and becoming one of our global ambassadors, send us a note at events@deeplearning.ai.
About Jan Zawadzki: Jan Zawadzki has 6 years of experience at a global consultancy and as a Data Scientist. Jan currently works in the realm of self-driving cars as the Data & AI Lead for Carmeq GmbH, the innovation vehicle of Volkswagen AG. Jan is passionate about advancing the automotive industry through machine learning and sharing his knowledge in the fields of Business and Data Science. He is a monthly Contributor to the "Towards Data Science" Publication on Medium. He is also a proud deeplearning.ai Ambassador, supporting the team around Deep Learning Luminary Andrew Ng.
About Miao Yan: Miao Yan is a Data Scientist at Sparkasse-Kreditpartner in credit risk management. She is specialized in scorecard development for estimating the probability of default. She is also the head of event at German-Chinese Association of Artificial Intelligence and enthusiastic in boosting the exchange in AI between Germany and China.
She had acquired a Master degree in electrical engineering at Technical University of Berlin. Inspired by the online course given by Andrew Ng, she had written her Master's thesis about convolutional neural networks in image recognition. During her study period, she had also worked in 5G and machine learning at Fraunhofer Institute.
Currently, she is passion about machine learning in finance and focusing on the model change from the traditional mathematical modelling to machine learning approach.
About Dagmar Monett: Dagmar Monett is a full Professor of Computer Science at the Berlin School of Economics and Law, HWR Berlin; Co-founder of the AGI Sentinel Initiative, AGISI.org; and an Artificial Intelligence (AI) expert at Ms.AI, "Artificial Intelligence for and with Women." With over 30 years of research and teaching experience, her current research fields include AI, robotics, software engineering methods and techniques, and computer science education. Her most recent work focuses on intelligence research, particularly on defining and understanding both (machine) intelligence and its boundaries. She is also interested in machine learning, robotics in education, metaheuristics, knowledge-based systems, and software design and development including Agile.
---
Please note:
You MUST be registered for this event on Eventbrite to attend. We are not able to admit non-ticket holders in to the building due to limited capacity. You will be required to sign in with a valid ID at the entrance.

Can't make it? The event will be recorded, and we'll post the link on deeplearning.ai social channels after the event.

By taking part in this event you grant the event organizers full rights to use the images resulting from the photography/video filming and the right to use them in their printed and online publicity, social media, press releases and funding applications.
Special thanks to Carmeq GmbH!