Description
PHX Pheast
Sunday, November 11th, 2018, 5:00pm - 9:00pm
We're pleased to announce that Phoenix Public Market is bringing PHX Pheast to downtown Phoenix on November 11, 2018. Together, we celebrate the farmers who make a market like ours possible and enjoy an evening of food, music, and community held in the heart of Phoenix.
Attracting diverse visitors from around the Valley, this celebration of neighborhood chefs and restaurants, utilizing fresh ingredients from Arizona's best farmers and producers, will be a highlight of the fall season. Between bites, guests can sip a special PHX Pheast! cocktail, wine and beer while enjoying live entertainment from local musicians, and more.
PHX Pheast is a true farm-to-fork experience and reflection of the finest food from the best farmer's market in the Valley. We hope you will join us in support of Arizona farmers.
Individual Ticket, Includes all food bites, entertainment from Tatiana Crespo and 2 drink tickets. We'll have a variety of 10 chefs paired up with our 10 farmers, each creating a different dish for patrons to enjoy as you move from booth to booth. Between bites you can enjoy local beer, wine and a craft cocktail or of course non-alcoholic beverages. Additional alcohol tickets may be purchased at the event, as well as online.

PHX Pheast is a fundraiser for Phoenix Public Market, a program of Community Food Connections (CFC), a 501(c)(3) non-profit organization. CFC creates a downtown community-gathering place by supporting small farmers and businesses that strengthen sustainable food systems and produce healthy products for the local community.
Location: Outdoor dining experience, 721 N Central Avenue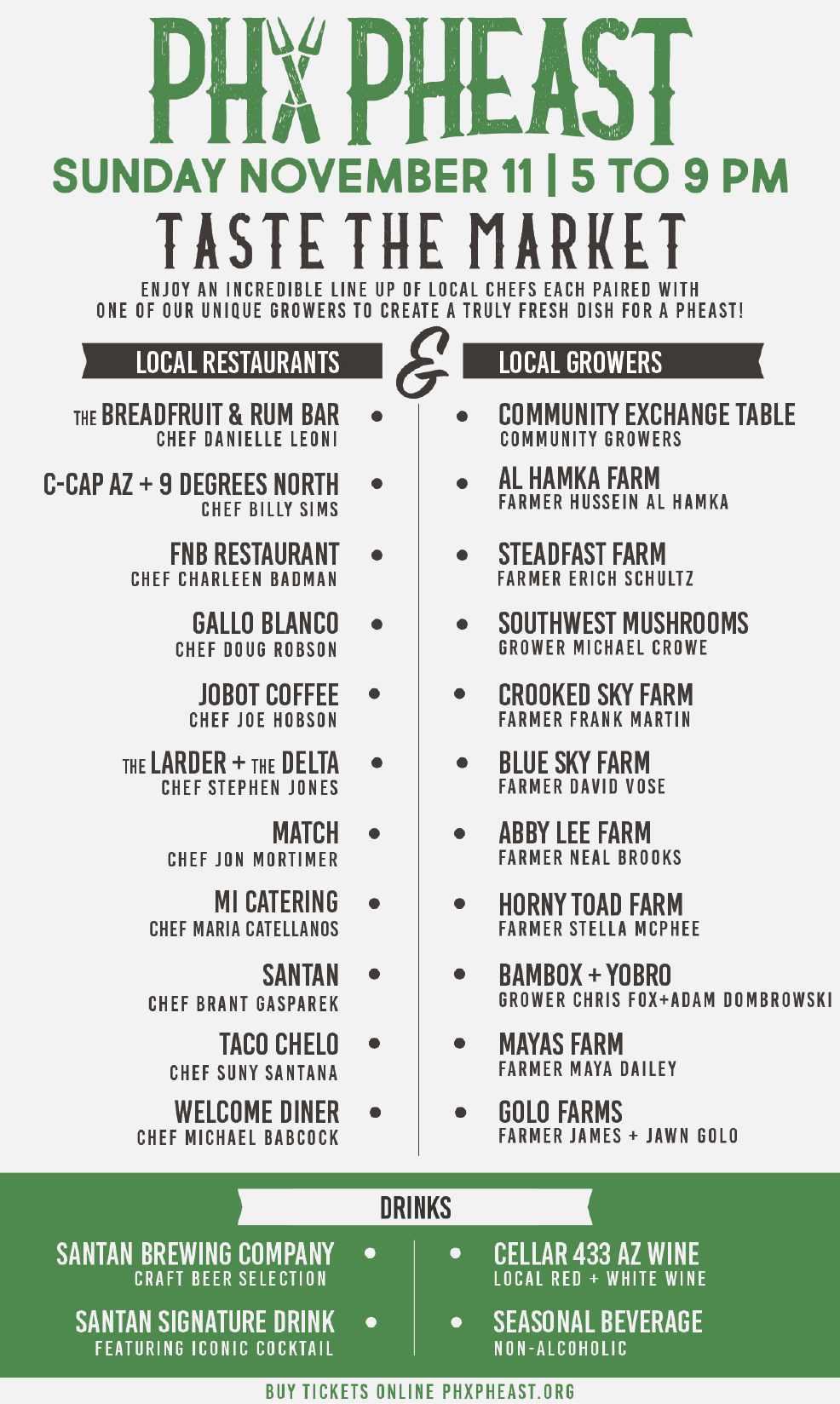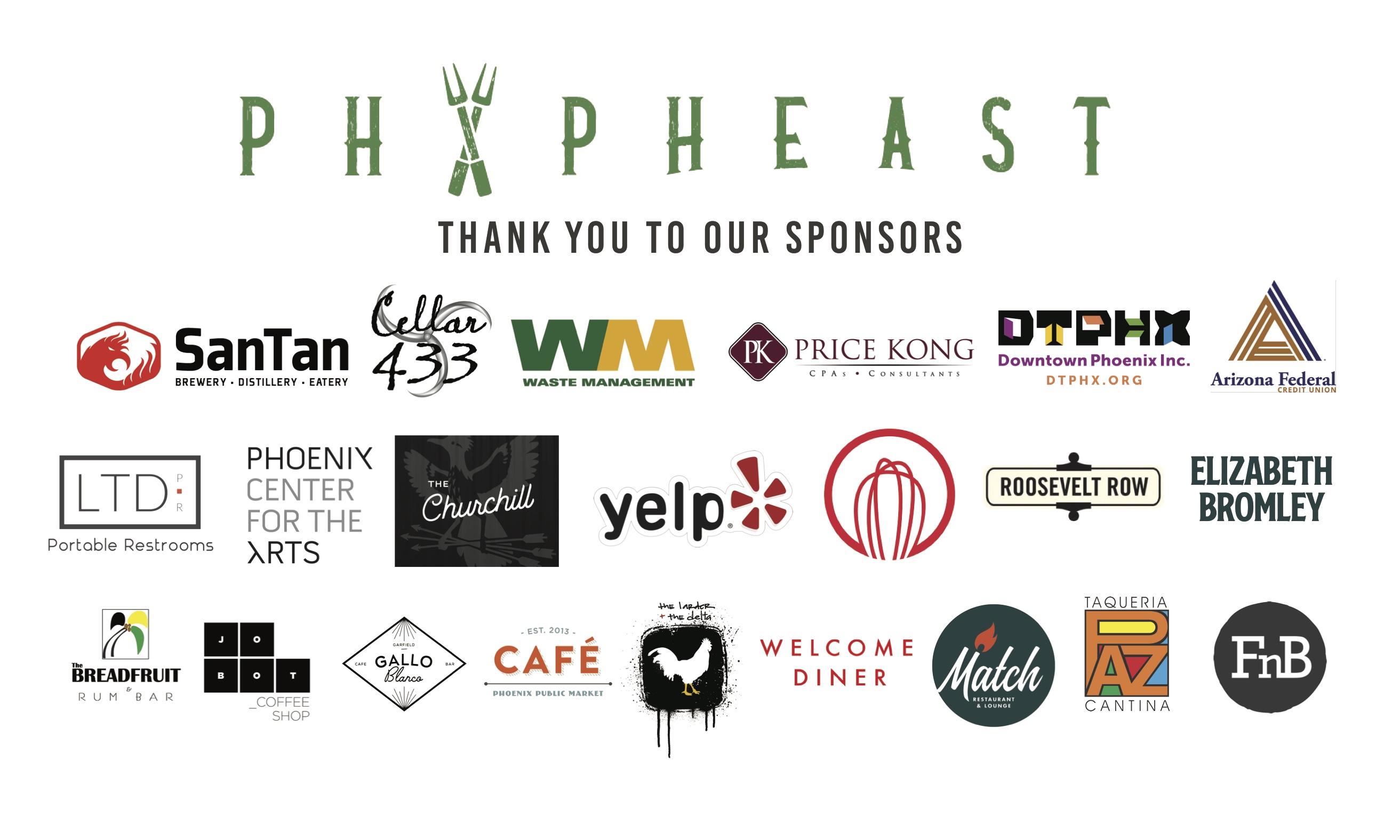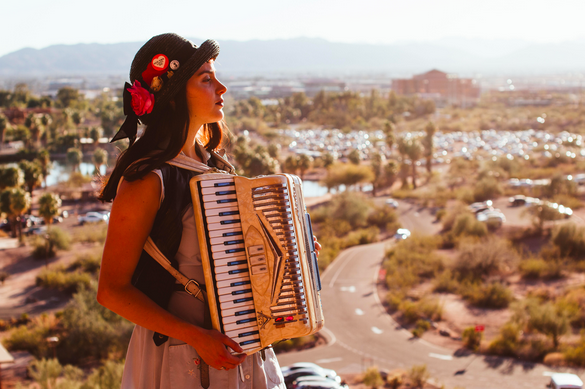 Entertainment by Will from Brazil and Tatiana Crespo, see a preview here.